Sure cars take us from A to B, making it possible to go almost everywhere, from work to soccer practice to staycations. But for many drivers, their vehicle is also about self-expression. A car can be accessorized, painted in a bold color, even display your love of sports, or support the environment with a specialty license plate.
Use eTags© to Quickly Complete Your DMV Service. Renewals, Title Transfers and More, All Online!
Over 120 specialty FL license plates, no obscenities
The state of Florida gives drivers the chance to choose their favorites from over 120 specialty license plates. You can show your love for the Miami Heat, your support for fallen law enforcement, wildlife, or Florida College. The best part? You can even personalize these specialty license plates. Add your own combination of letters and numbers to make your Florida tag unique. Just make sure to refrain from using obscenities, since the FL DMV can typically reject those. In fact, last year over FL personalized license plates were rejected. So no "OL TURD," "SUCKA," or "FAAART!
No registration renewal needed with eTags online
Many drivers choose to order a specialty license plate and/or personalized tag when it's time for their registration renewal. But with eTags registration services online, you don't have to wait. If your registration is not expiring in the next three months, but you still want a specialty plate, personalized plate, or both, you can order it online. Just submit a few pieces of information like your vehicle make and model, your license plate number, the specialty tag and/or personalized characters, and contact info.
Florida has about 135 endangered animals, far more than any other state

FL panthers, manatees, and astronauts
With eTags, you can choose to support the cause or organization of your choice. And you better believe it makes a difference for these organizations. Florida is one of several U.S. states that takes in a significant portion of its funding for its endangered-wildlife programs — such as the Florida Panther Program and Florida Manatee Program — through specialty license plates sales.
These two specialty tags provide funds for the Florida Fish and Wildlife Conservation Commission. Panthers benefitted from $3.4 million in 1998-1999, but by 2020-2021 the plates just brought in $1.1. The manatee license plates brought in $1,023,835 Consequences? 2021 was the deadliest year for manatees with more than 1,000 documented deaths.
SEE ALSO: ONLINE FL TAGS-HOW TO GET A SPECIALTY PLATE IN FLORIDA
Florida tags raise millions
The state of Florida introduced license plates in 1906. First, crafted out of dark leather and metal lettering. Only 174 vehicles were registered at the time, most powered by steam. The Florida Legislature launched the state's first uniform license plate in 1917. By 1980, specialty license plates began to pop out. By 2003, the "CHALLENGER" license plate commemorating the space shuttle explosion that killed seven astronauts at Cape Canaveral had raised $28 million.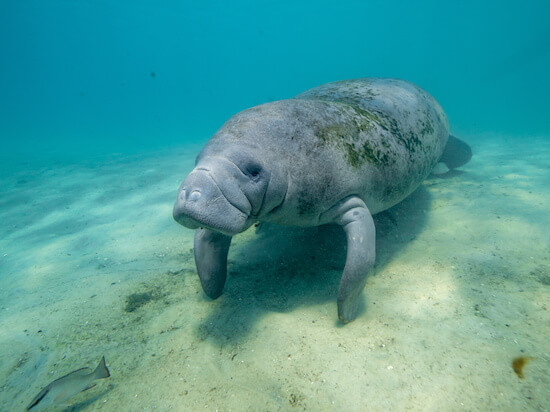 Today, the "CHALLENGER" license plate is displayed on only 18,000 vehicles. After the FL DMV introduced the "CHALLENGER" tag in 1987, the "SAVE THE MANATEE" license plate in 1990, and the "PROTECT THE PANTHER" tag in 1991, they collectively raised more than $100 million by 2005. Today, the "ENDLESS SUMMER" plate is the Sunshine State's most popular specialty license plate. Since 2010, it has raised more than $2 million each year for the Surfing's Evolution & Preservation Foundation, which supports the health of the state's beaches.
Florida drivers love endless summers
As of September 2023, there are 2,093,001 specialty plates registrations in the Sunshine State. The most popular one? "ENDLESS SUMMER," with 131,587 license plates on the road. Followed by "HELPING SEA TURTLES SURVIVE," and "UNIVERSITY OF FLORIDA" with 92,559 tags.
"SAVE THE MANATEE," specialty license plate was the most popular in the state from 1996 to 1998; By 2012, it had fallen to fifth place
Don't Forget to personalize your FL tag
With eTags you can personalize a standard FL license plate or a specialty tag. Done all online, even if you're not in your registration renewal period. Simple steps, via cellphone or tablet, for a more personalized car!