In early April next year, the 25th James Bond film will hit our nation's movie theaters and countless fans will flock to see their favorite character: the British MI6 secret agent. Plenty of A-list actors have played the man who answers to codename 007, from Sean Connery to Pierce Brosnan to Roger Moore and Daniel Craig. Some have even appeared multiple times, such as Roger Moore who played 007 for 12 years.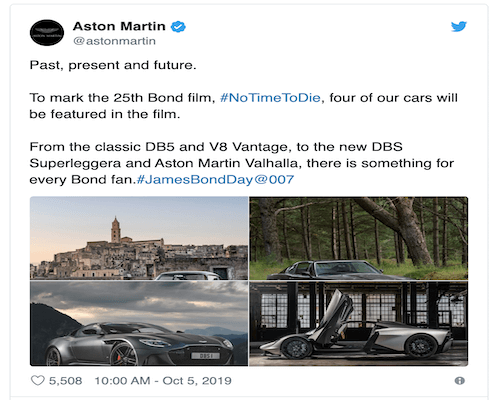 The James Bond franchise of 24 films, from "Dr. No" in 1962 to "Skyfall" in 2012, have racked up plenty of awards and nominations over the years, catapulting every actor into stardom. But the movies didn't become huge cult classics just because of the stellar acting. Cars were the other celebrities in James Bond movies, some might even say co-stars. Every movie had exquisite cars, with the most famous ride going to a slate gray Aston Martin DB5 that was first introduced in "Goldfinger" in 1954. It had every gadget a spy needed, including revolving license plates.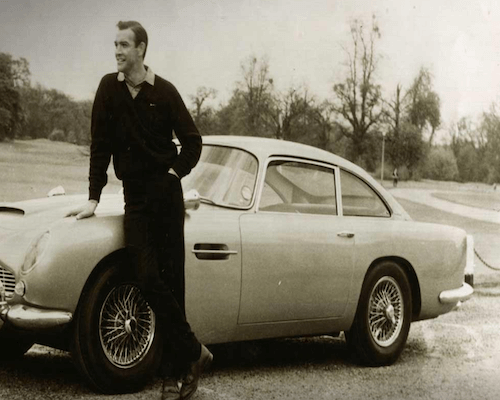 For the newest movie in the franchise, "No time To Die," Aston Martin is supplying four different cars: The DB5, V8 Vantage, DBS Superleggera and Valhalla. It's a split between modern and classic models, as Aston Martin tweeted "past, present, and future" will make an appearance. This will be ninth time the DB5 will be in a Bond movie. The V8 Vantage hasn't been seen since "The Living Daylights" over three decades ago.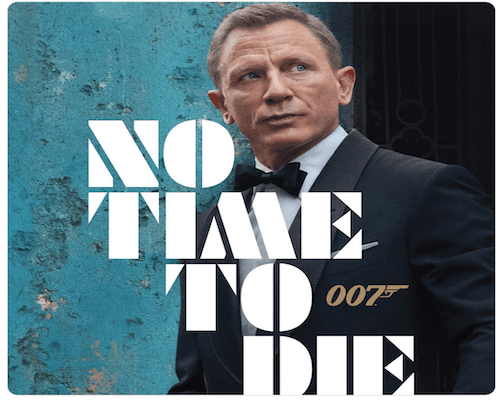 Today's Vantage is capable of accelerating from 0 to 62 mph in 3.6 seconds, attaining a speed of 195 mph. For the 2021 Valhalla, an upcoming mid-engine sports car, Aston Martin collaborated with Red Bull Racing. The key part of its design is the FlexFoil rear wing, which is said to generate no drag or aerodynamic turbulence. The James Bond movies have grossed over $12 billion worldwide. It's estimated that a quarter of the world's population has seen at least one of the Bond movies.
Save Money on Your Auto Insurance Bill, Compare Quotes Fast
So which of the four Aston Martin models would you want to drive?