It's no secret that the automotive industry has taken a hit since the pandemic, but the industry has also had some pretty surprising effects since the start of the coronavirus. For instance, even though American drove about 60% less during the pandemic, we still had about 8% more traffic fatalities in 2020. Another example is the sudden popularity of recreational vehicles and bicycles, even motorcycles. In fact, off-highway motorcycle sales such as dirt bikes were up 18.9% year-to-date through March 2020, according to Motorcycle Industry Council.
Use eTags© to Quickly Complete Your DMV Service. Renewals, Title Transfers and More, All Online!
In March 2020, sales of commuter and fitness bikes increased 66%, leisure bikes jumped 121%, children's bikes went up 59% and electric bikes rose 85%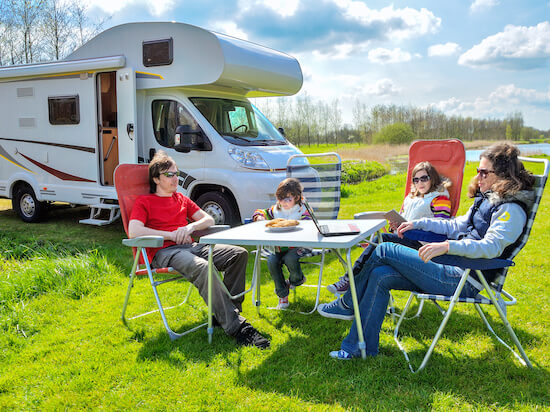 RV sales expected to grow in 2021 to more than 500,000 units
Road trips became popular again as people stayed away from the friendly skies, leading to huge growth in RV sales and motorhome rentals. At eTags, we saw an increase of RV titles and registrations last year. There were also bicycle shortages nationwide, in part thanks to gym closures and anxiety about public transportation, with June 2020 bringing in 63% more sales than the previous year. In March 2020, trails ridership nationwide peaked a threefold increase compared to 2019, according to the Rails-to-Trails Conservancy.
According to the RV Industry Association's August 2020 survey, the summer month ended with an increase of 17.3% in recreational vehicles shipments
New vehicles sales soared for Kia, Toyota, Hyundai in 2021
Now a year and a few months later, the Detroit Bureau reports new vehicle sales are "jumping off the charts." Toyota, Hyundai, Kia, General Motors, Volkswagen, and Nissan have surpassed sales expectations. Even though the new year brought in plenty of automotive parts shortages resulting in slowed production and delayed model launches. Some car factories closed temporarily, reducing inventory at your local dealer.
SEE ALSO: 2021-2022 ELECTRIC VEHICLES THAT MAY CONVINCE YOU TO BUY AN EV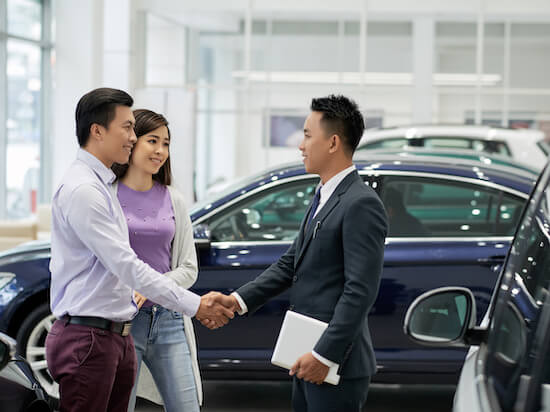 Toyota sold over 114,000 RAV4 so far
Toyota Motor North America increased its sales by 87% in the U.S. in March 2021. The automakers daily selling rate went up 79.8% compared to last year at the peak of the pandemic. Its Lexus division reported a 112% jump for March 2021, and 23.6% for the first four months of the year.
Volkswagen of America also reported a 21.8% increase in sale for the first quarter of 2021
Historic U.S. sales performance for Hyundai
Hyundai Motor America beat Lexus by a few percentages, with an increase of 115% compared to last year this time. March 2021 was also Hyundai's all-time best sales month to date. Hyundai's newest Tucson SUV model is their best-selling vehicle. Kia went up 46% in sales for March, and a 16% increase for the first quarter in 2021.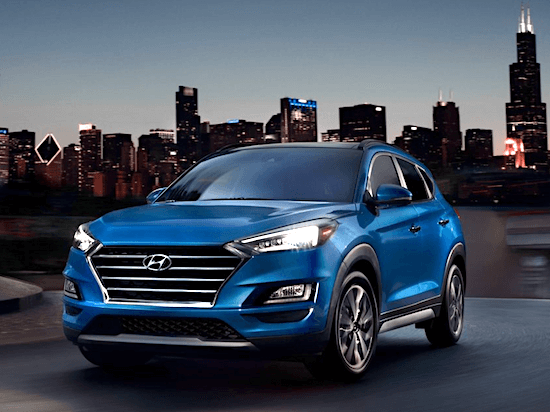 General Motors has average transaction prices at $40,353 in 2021
Nissan had sales jump 10.8% in their first four months this year. But for their electric vehicle model, the Leaf EV, sales went up 9.4%. Surprisingly, Infiniti models were down 25.4% in sales. General Motors had a total retail sales increase of 19% when you include four of their automotive brands. GMC was up 23%, Chevrolet by 13%, and Cadillac and Buick were up 43% in the first three months of 2021.
New vehicles cost an average of $40,563 this March compared to $38,601 a year ago
Ford and Jeep sales
For Ford, it was their electric vehicles that helped boost sales. The Mustang Mach-E and the F-150 PowerBoost Hybrid had record sales in the first four months, up 74% compared to last year. The new Bronco Sport model helped push Ford's SUV lineup to their best start in two decades. For the American business of Stellantis, Jeep's Wrangler and Gladiator increased 25% and 23% respectively in the first quarter of 2021.
The Alfa Romeo sold more this year too, with a jump of 25% in sales compared to last year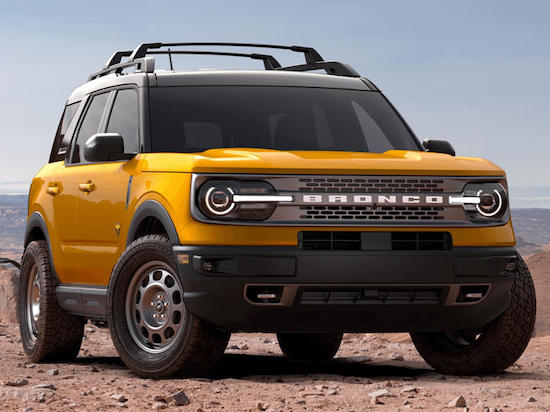 Fewer cars, higher prices
Just last month, in March 2021, new vehicles inventory at dealerships across the country was down 36% so prices are continuing to go up. Even used vehicles, process are going up with $22,663 on average compared to $20,273 last year according to Edmunds. Full-size trucks are expected to cost over $54,000 this year, compared to just a bit over $51,000 in 2020. And if you're buying a used truck, expect to pay about $6,000 more than last year.
Fewer model options, higher prices, and a disproportionate effect due to parts shortages on SUVs and full-size trucks is the situation right now.