Electrification is definitely taking off. In most countries, battery electric vehicles (BEVs) and plug-in electric vehicles (PHEVs) were more resilient to the coronavirus crisis than the auto markets in general. Globally, BEVs and PHEVs deliveries increased by 43 % year-on-year, while the global light vehicle market decreased by 14 %.
Use eTags© to Quickly Complete Your DMV Service. Renewals, Title Transfers and More, All Online!
Europe passed China in EV sales with a 137 % increase in a disturbed auto market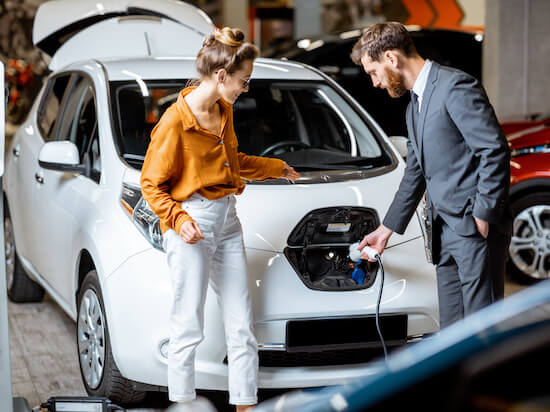 EV sales in USA (+4 % y/y) outperformed the auto-market (-15 % y/y) mostly from the introduction of the Model-Y. Tesla continued to dominate the EV landscape in 2020, with 62% of all plug-in vehicle sales and 79 % of all BEV sales in the U.S. coming from Tesla.
A number of factors are encouraging electric vehicle adaptation from drivers everywhere. These include a decreasing cost of batteries, increasing charge ranges, and public charging stations becoming more prevalent. Even EV startups and automakers are innovating with new powertrains and more.
Forbes Auto just unveiled a list of top 20 electric vehicles
Forbes just released a list of 20 EVs that are definitely worth the wait in spring 2021 and 2022. The BMW iNext electric crossover SUV makes this list, boasting 325 horsepower and 285-mile range.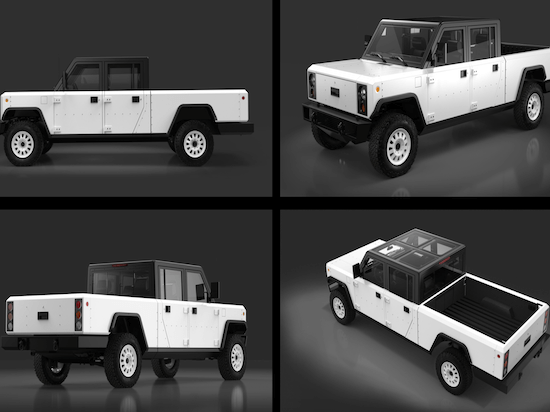 Bollinger Motors joins the lineup with two different EV models, the B1 which is an electric sports utility truck, and the B2 an electric pickup truck. The all-wheel drive models tout a 200-mile range with a 4.5 seconds mph time. Price tag? 125,000.
The B1 and B2 are classified as Class 3 trucks, like the Ford F-350 or the Ram 3500. That classification means Bollinger don't have to include airbags
Former battery supplier turns automaker
The upstart Lucid Motors also joins the Forbes Auto top 20 EV list, with Lucid Air. The EV has dual motors rated at up to 1,080 horsepower to achieve 0-60 mph in 2.5 seconds. Drivers could get 300 miles worth of charge in just 20 minutes in this all- electric midsize sedan. The Grand Touring and Dream Editions go for $139,000 and $169,000, respectively.
Lucid Motors is currently best known for supplying batteries to Formula E race cars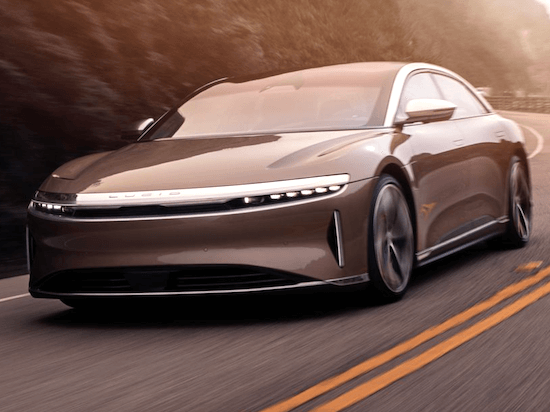 The Audi E-Tron GT joins these top 20 electric vehicles, with pack dual electric motors, in the RS version, boasting 590 horsepower and can reach 60 mph in 3.5 seconds. The standard GT model can output about 470 horsepower. The Audi EV is built on technology developed for Porsche's first EV: the Taycan.
SEE ALSO: ELECTRIC VEHICLES COULD SOON HAVE SAME PRICE AS GAS-POWERED
Audi says you can recover 62 miles of range on this high-performance electric vehicle when hooked up to a high-speed charging network like Volkswagen's Electrify America. The Audi E-Tron GT will be available to drivers in the U.S. by 2021 summer, starting at $99,900 and $139,900 for the RS version.
An new version of the Roadster, Tesla's first production model, is in the works, though production has reportedly been delayed to later this year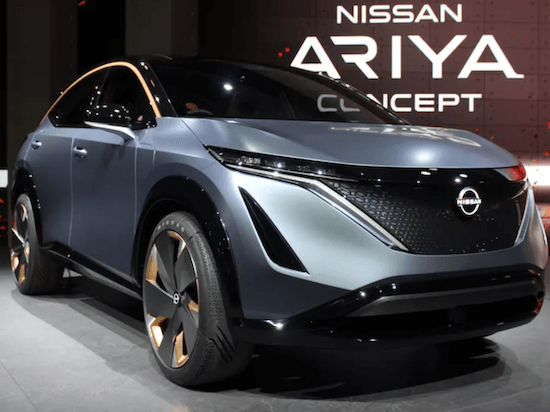 Chevrolet is also busy electrifying its cars. The American automaker is jazzing up its subcompact Bolt EV hatchback this year, and also working on a crossover SUV version. The 2022 Bolt EUV electric crossover is based on the Bolt's BEV2 architecture and will have better seats, an upgraded infotainment, a sunroof, and Super Cruise control system that for now is only available on Cadillacs.
Nissan's second EV, the Ariya, Volvo's Polestar 2, the Rivian R1T + R1S, and Tesla's Cybertruck are all on the top 20 electric vehicles worth the wait.