According to CarGurus, the average used vehicle goes for almost $29,000 these days. When broken down into body styles, a used sedan goes for $21,103 on average while a secondhand hatchback cost below $17,000. If you want a pre-owned convertible, you're looking at an average price of $51,216.
Use eTags© to Quickly Complete Your DMV Service. Renewals, Title Transfers and More, All Online!
Over 1.4 million private car sales last year
As you can see, used cars have a wide range of pricing and can get even be more varied in private-party sales. For instance, AutoTrader has a private seller selling their 2008 Nissan Altima sedan for $3,800. Another private-party seller has his 2011 used Dodge Durango on BestCarFinder for $8,000. Edmunds' listings include a 2017 Ford Fusion for a tad over $13,000. In the U.S., 1.466 million used vehicles were sold between private parties in July 2022 alone.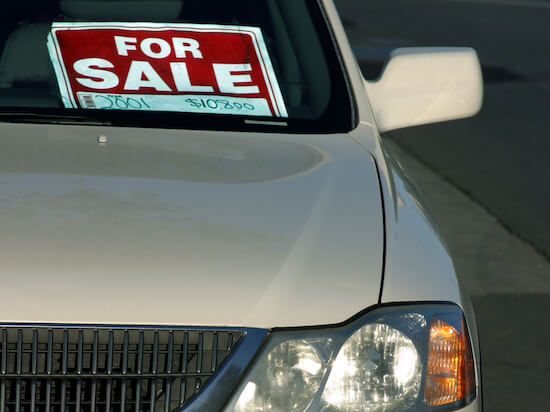 The average cost for an SUV in the U.S. is $37,734 according to CarGurus
In 2023 used cars are fetching a pretty penny, so if you're looking to switch up your used model it may be the right time to sell before your mileage doubles or triples and depreciation gets worse. With new vehicles priced at almost $50,000, your secondhand set of wheels can do very well on the (sales) market and get you a good profit. This is especially true for models up to five years old, in good condition, and with lower mileage. So how do you ensure a smooth sales transaction and the most return on your investment (your car)?
Step 1: Get a title replacement if you lost your car title
First make sure you have all the right paperwork; especially the certificate of title that proves you are in fact the owner of the car you're selling. Without a title, your car buyer won't be able to transfer ownership to themselves or register the vehicle for a license plate and the right to drive it. So before you start penning great classified ads, look for your car's title which you'll have to sign over to your buyer when you have one.
If you can't find your vehicle's certificate of title or it's damaged, you (as the owner and seller) can order a duplicate copy known as a title replacement online. Once you have your title, you can then continue with the process.
Step 2: Get your used car's history report for an easier sell
And speaking of paperwork, it's a good idea to order a vehicle history report from companies like Carfax or AutoCheck. You can also get a free report, one that's tied to your car's VIN, but it'll be a limited background check. A quality history report will help you prove the vehicle's past to your potential buyer, helping you to sell at a higher price. It includes the number of owners, accidents involved in, maintenance records, odometer discrepancies, and even recall details.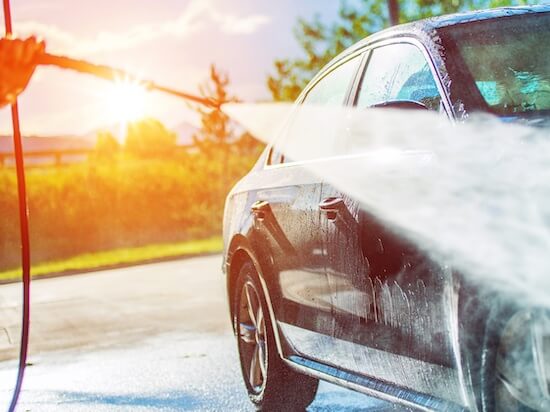 Don't forget to cancel your auto insurance policy on the vehicle once sold
Step 3: Set your asking price right with wiggle room included
Check out your vehicle's value on Edmunds or Kelley Blue Book online while also verifying prices on local ads to get a more realistic valuation. Once you come up with a price your happy with, add a few hundreds to it to allow for negotiation. After all, that's part of any car sales journey. Backup offers from big box used dealerships or online sellers like Carvana can help you establish a great price point too. You can base you're your selling price around their offers as well as compare with what you'll be getting on the private market. For example, Carvana lists a 2016 Honda Civic LX for $16,990 while Edmunds sells one $18,049
Step 4: Makeover time: fix and clean
Wear and tear of a vehicle depends a lot on how old the model is and how much driving you did. There's no need to fix every scratch or ding, but make sure you repair the essentials like squeaky brakes as well as the small details that won't take up too much time like windshield wipers. Spend time cleaning it inside out, adjusting alignment and tire pressure, and vacuuming upholstery.
In Illinois and Georgia, you keep you license plate(s) when you sell a vehicle; the buyer gets their own
A nice touch is a good air freshener. And don't forget to remove all personal items, including what's in the trunk. And speaking of removing, once you sell your vehicle, you may have to remove your license plate(s) and registration stickers depending on where you live. For example, in Florida and Arizona the license plate stays with the driver. In Delaware and California, the plates stay with the car.
SEE ALSO: CAR BUYING ADVICE
Step 5: Advertise with great photos
Your paperwork is all in place, you know how much your asking price is so now's the time to craft your classified ads or listings. Photos are a crucial part of selling your used vehicle. It's important you get various angles, good lighting for a clearer representation, and close-ups of things that matter. You want to include every part of the car, from backseats to trunk, and even under the hood. Take a picture of the vehicle's odometer for proof of listed mileage.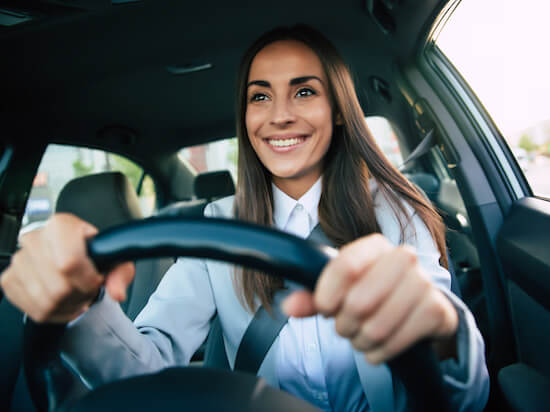 Make sure you have a detailed description too including essential information like make, year, and trim. Answer questions potential buyers may have like are you the first and only owner, what's the MPG like, has the car ever been in an accident, what are the tech features, and so on. Once you settle on your asking price, think about whether you want to list the sale for free or pay a fee for a bigger pool of potential buyers. You can list your used vehicle for sale on sites like Craigslist, OfferUp, or Facebook Marketplace. You can work with AutoTrader for a small fee and access buyers from the entire country. Ebay Motors, CarGurus, Carvana, and Vroom.
Step 6: Arrange a safe spot for test driving
If you're used vehicle is listed for sale at a low price, you can expect plenty of emails and/or calls about it. You can set up a new email address just for it to protect your privacy or get a free google phone number. Qualified buyers will mostly ask to test drivd the car or even have their mechanics check out the condition of the vehicle. Make sure you meet in a safe, public space like a shopping mall or a large, busy outdoor parking lot. You also want to ensure your potential buyer has a valid driver's license.
If it makes you feel safer, you can always bring a friend with you when you're meeting a potential buyer. Serious buyers may want to test drive for longer, around various routes, to see how the vehicle handles itself on the road. These drives typically last 20 minutes, so be patient and answer some questions along the ride. It's important to come off us knowledgeable and trustworthy. After all, both seller and buyer are strangers and it helps to get familiar with each other.
Most popular used vehicles in the U.S. last year included the Ford F-150, Chevrolet Silverado 1500 and Equinox, Ram 1500, and Honda Civic (ISeeCars)
Step 7: Bill of Sale
Although not every state requires you to fill out a bill of sale between seller and buyer, it's always a good idea since it serves as proof of purchase. Both parties sign it in a private car sale as in includes details like make and year, sell price, date of sale, odometer reading, and the like. It also acts as a release of liability for the seller. In case the buyer didn't transfer the title, the seller won't be responsible for any future parking tickets, unpaid tolls, or accidents related to the car. Some states like Florida have their own bill of sale forms; for FL it's Form HSMV 82050. In New York, it's Form MV 912. In Maryland, it's Form VR-181.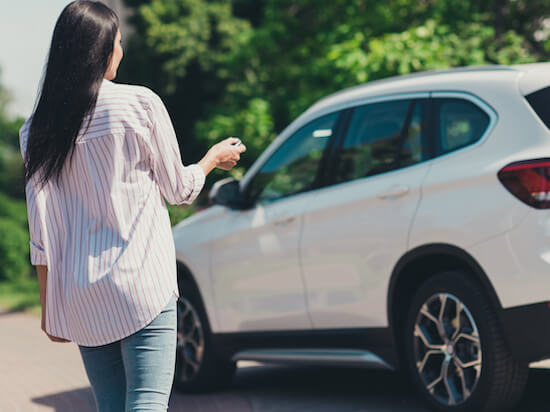 Step 8: Sign car title away
Your buyer was happy with their test drive and you both agreed on a price. You have a signed bill of sale, now it's time to sign over the car title. Use black or blue pen, and avoid crossings things out or using correction fluid. Person listed as owner on the car title must be the one to sign as seller. If it's a joint title, for example both husband and wife own the vehicle, then both have to sign. Don't forget, the buyer has to pay taxes on top of the agreed price. Different states have various car sales taxes.
Now wave goodbye to your car!