Are you in the market for a new vehicle? Or a used car? In today's automotive landscape, it doesn't matter if you're buying brand new or previously owned, the sticker price is pretty shocking. Not to mention other hassles you have to deal with thanks to sporadic inventory, elevated interest rates, residual supply chain issues, and the rise of car insurance premiums nationwide.
Use eTags© to Quickly Complete Your DMV Service. Renewals, Title Transfers and More, All Online!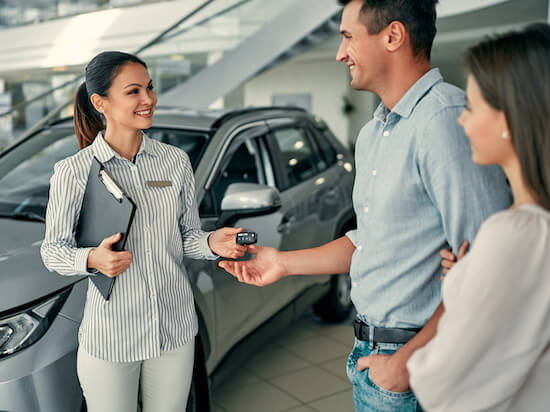 When car buying, it's best to have the salesperson or private party tell you the price including all fees and taxes instead of telling them how much you want to pay
Price tag from over $47,000 to just under $30,000
In the summer months of 2023, Edmunds analysts say the average new car cost $47,713 while CarGurus say the average used vehicle is $29,300. Cost is even higher when you look at different body styles and what state you're buying from.
For example, a used SUV goes for $38,191 while a used pickup truck sells on average for $37,489. iSeeCars analyzed 1.9 million vehicles that were one to five years old and found that Vermont had the lowest average used car price. Montana, Alaska, and Wyoming had the highest average sticker price.
Your vehicle type and model impact all other related costs
Since a car, especially these days, is an expensive purchase and one you'll most likely have to pay for long term, it's crucial you make the right choice for your family. Buying a vehicle requires you to make plenty of research and decisions. What type of vehicle do you need?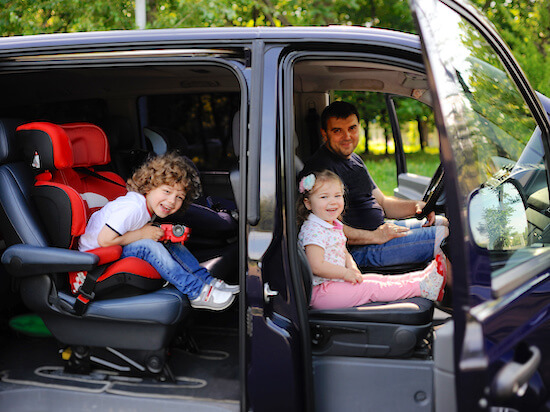 If you're planning on using it for work, you may choose a pickup truck. If you have several children, you may pick a minivan for its cargo space and multiple passenger seats. When thinking about your needs, also research cars' features. There are tons of options, including blind spot monitoring, backup camera, real time vehicle tracking, cruise control and so much more.
When choosing a car, remember vehicles depreciate quite a bit; on according to iSeeCars automotive search engine, the average car loses 22.5% of its value after three years
There's car insurance to think about as well since the vehicle you choose impacts your premium. A reliable car with tons of safety features will be less expensive to insure than a convertible sports car, or a luxury vehicle with big-ticket parts that'll be costly to repair or even maintain. The car you choose also determines how much gas you'll spend or if you're going with an electric vehicle there's public and home charging costs to consider.
Car loan pre-approval
Before you step into a car dealership, whether looking for a brand-new vehicle or a gently used model, make sure you get pre-approved for a car loan. Inquire with your personal bank, credit union, or even online. This will help you truly understand how much car you can comfortably afford, helping you to stay within budget.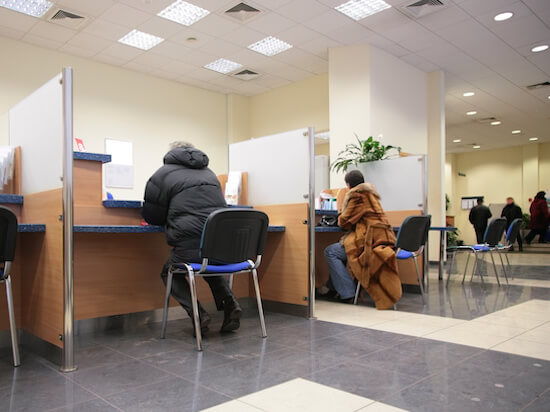 Getting pre-approved for a car loan will also reveal any credit score issues. You don't want to waste your time test driving a vehicle only to find out your credit health is in the way of driving it off the dealer's lot. Your creditworthiness also influences your interest rate. And a dealership's finance department is allowed to hike up the interest it offers you, even when you qualify for a smaller rate. This means you're at risk of paying thousands more over the life of the loan. So going to your personal bank may get you a better, more affordable car loan.
Don't buy any add-ons at the dealership; they're marked up
A pre-approved letter can also assist you in your negotiation game. Walking onto a dealer's lot with one proves to the car sales team that you're very interested, you already have the money and credit for it, and it may even get you an even lower interest rate. If you're pre-approved for 4%, the car dealer may want to offer you 3.25% to get your business which is a win for you! Just make sure the terms of your car dealership's loan has the same terms (of your bank). You want to be comparing apples to apples.
The art of bargaining
Speaking of negotiation, there are few tried-and-true tips on how to navigate the back-and-forth game with car dealerships. First check out the price (of the model you want) in the marketplace. Both for new and used vehicles, online research can give you the common sticker price so you can have an idea of price point. You can check out websites like KBB, Edmunds, and the like. Check out classified ads and the National Automobile Dealers Association website for book and trade-in values.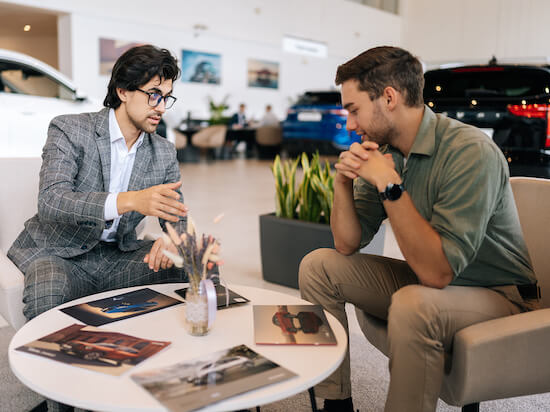 Once you know what pricing looks like for the specific make, model, and year you want, negotiation is easier. Of course depending on supply and demand, you negotiation tactics will count for more or less leverage. In a competitive market, even just a few hundreds of dollars can be considered a good deal. If price is still too high, consider a cheaper model, or the same but used.
Talking to several car dealership is a great negotiation tip, since you'll be able to say or even show (through a written offer) a car dealer the type of pricing you received from a competitor. They may want to match it, offer you instant cash, incentives, or even lower the other bid just to get your business.
If you have a trade-in, you can use it as an anchor for more negotiations. Don't waste time haggling about the monthly payment since your car dealer can just move certain variables around render it smaller. For example, stretching out the loan terms so you're paying your car for seven years. But in the end, it'll cost you more.
The average full coverage car insurance in Delaware is $2,103
Aside from the car's final price, you can negotiate dealer prep fees, documentation fees, advertising charges, and other assorted fees.
Auto insurance cost
Insurance premiums are part of the car-buying journey, just like the paperwork including title and registration. Auto insurance in the U.S. keeps rising thanks to a higher number of claims due to fraud, natural disasters, and medical costs. According to Bankrate, in August 2023, the average cost of full coverage car insurance in the U.S. is $2,014 a year which is about $168 per month. But that's just an average for all 50 states. When taking a closer look at individual states, insurance can get more expensive in certain places. Florida for instance has an average of $3,183 for full coverage. Nevada? $2,779! New York? $3,139. Louisiana? $2,909!
Your age, where you live, your driving history, and the like also influence your insurance premium. As per Bankrate: "Some vehicles experience higher average insurance premiums than others because of MSRPs, safety features, repair costs, parts availability and other variable characteristics." A Tesla Model 3 will cost you 60% more in car insurance than a Subaru Outback for example.
SEE ALSO: WHICH CAR COLORS RETAIN THE MOST VALUE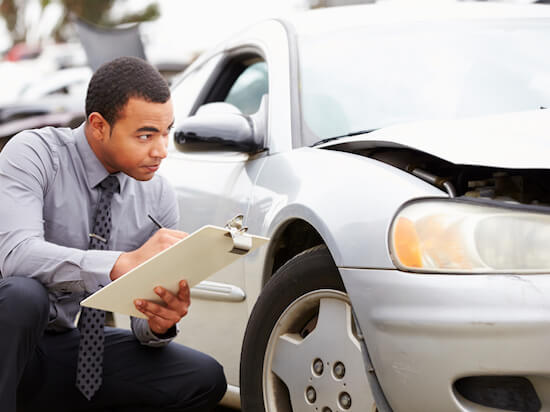 Car sales tax
Depending on where you live, car taxes are added to your vehicle which can be thousands of dollars to your car purchase. Nevada has the highest car tax rate, 8.25%. Montana and Oregon don't have any car sales tax. The national average rate is $4.99. Some states have different rates based on the type of vehicle you buy or the county where you bought the car.
For instance, Connecticut has an average car sales tax of 6.35%, but if your vehicle costs over $50,000 or weighs more than 12,500 pounds rate goes up by 1%. Ohio collects a 5.75% state sales tax rate on the purchase of all vehicles. There are also county taxes that can be as high as 2%.
New Hampshire has no car sales tax
Tennessee, Rhode Island, Illinois, Indiana, California, and Kansas all have a 7% car sales tax or higher. Oklahoma, North Carolina, Colorado, and Alabama all have a rate of 3.5% and less.
Title, registration, and license plate
Every state asks its drivers to register their vehicle to get a registration card or certificate, a license plate (or two), and a tag sticker. Some states like Pennsylvania don't require a registration sticker. If you own your vehicle, you also need a title also called a certificate of title or pink slip.
The title is a legal document that establishes ownership. For those who only lease their vehicles, the lien holder keeps the title because they technically own the car. The title also allows you to sell the car, by having you assign it to your buyer and they apply for a title transfer. A registration allows you to drive on public roads.
You can title and register your car online
Both title transfers and registration have fees. These fees are different in every state and for every vehicle type. When buying a vehicle, new or used, at a car dealership, they typically will take care of the paperwork but charge you for the fees. If you buy a used vehicle from a private party, you'll have to take care of the paperwork. You can process the documents at a local DMV office or online with a company like eTags.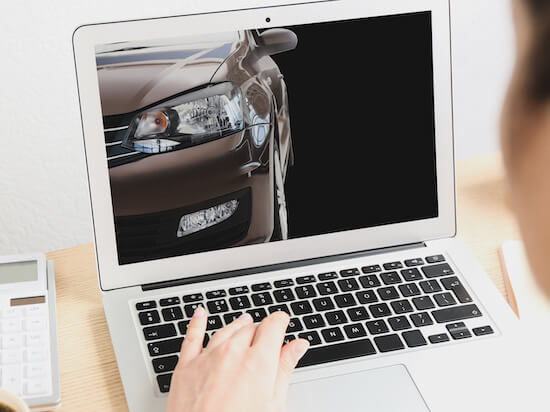 Your license plate can be standard or you may opt for a specialty tag and/or personalized. A specialty license plate allows you to support the cause or charity of your choice, while a personalized allows you to pick your alpha-numeric characters. Most states don't allow any profanity on car tags, so every year hundreds of applications for personalized plates are rejected. Last year, the Florida DMV rejected over 500 personalized tags. Ohio rejected 759.
Good luck finding your dream car.