Gas prices are going up. There are no ifs, and, or buts about it. With fuel prices already up 50% last year, filling up your tank is getting tougher on your pockets. AAA puts gas prices on average at $3.46 in February. As if this isn't high enough (compared to the two dollars and change you were paying in 2020) the spring is set to bring an unwelcome surge in gas prices.
Use eTags© to Quickly Complete Your DMV Service. Renewals, Title Transfers and More, All Online!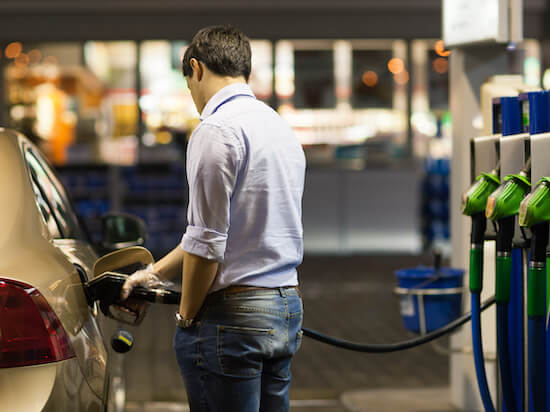 Experts say by March, you'll be feeling it even more at the pumps. You owe the skyrocket in fuel prices in part, to a raging two-year pandemic. During lockdowns across the country, folks weren't driving as much. With the greater population getting back to work, people are back on the road, so the demand is back and high. While this is great for the economy, being back out on the roads has proven to be a costly sacrifice, since U.S. oil production has slowed down immensely.
South Florida is paying above the state average, with prices as high as $3.71 in Monroe county
Natural disasters like hurricane Ida are partly to blame, but U.S. inventory has been subdued all over. According to businessinsider.com energy markets overseas are not much help. International markets have only agreed to very modest increases in production. It really is one big mess! What it all boils down to is, you've got to find ways to save your coins.
Tips for how to save at the gas pump
No need to go broke filling up your tank. Here are some surefire tips to save a few dollars before your next time at the gas pump.
Lighten the load of your vehicle
Pop your trunk. You probably have two bags of clothes you've been trying to donate, three soccer balls, a beach wagon, a drill, with the entire bit set, hockey equipment, a gym bag, and a wooden baseball bat. It's simple physics. A lighter car will accelerate faster and is all-around more agile.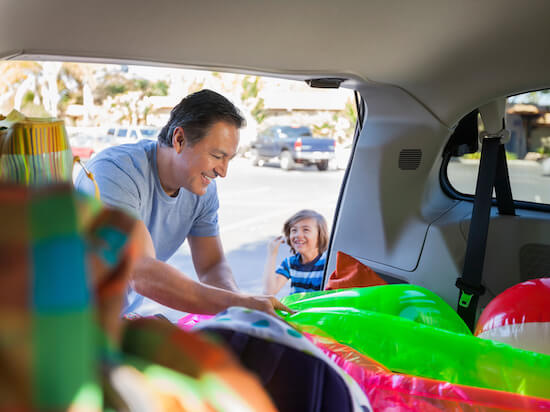 Better performance means your car will take less energy to do what you need it to do. Obviously, there are things you need in your registered car like a first aid kit or a diaper bag for your toddler. But be reasonable, keep your car as light as possible. Reducing your vehicle's weight by 100 pounds could save you about 3 cents a gallon. The savings here are small but they add up.
Oklahoma,Texas and Arkansas have some of the lowest gas prices; right now in Wilburton, OK, gas is a $2.55/gallon
Autoblog.com even recommends ditching your spare tire if it's possible. A spare tire can weigh about 19 to 20 pounds. If you're able to go without it and just deal with it if the tire goes flat, it's a good way to lighten your weight and save money on fuel. You also might consider how much gas you put in at every fill-up. If you live nearby to your local station and don't drive around excessively, consider only filling up halfway. Gasoline weighs about 6 pounds a gallon. Filling up only halfway could save you about 30 lbs! Of course this isn't a realistic option if you drive a lot or have a long commute.
SEE ALSO: HOW FAR CAN YOU DRIVE WITH GAS LIGHT ON
Carpooling is an easy way to save on gas' try combining errands with friends and family to share the cost of gasoline
Drive smart so you don't lower your gas mileage
Don't be aggressive! Wait, was that too aggressive? Speeding, quick acceleration and braking is tough on your MPG. This kind of driving is not only a waste of gas, but it lowers your gas mileage 15-30% on highways and even more in stop and go traffic. That's the equivalent of anywhere from 55 cents to $1.35 at the pump!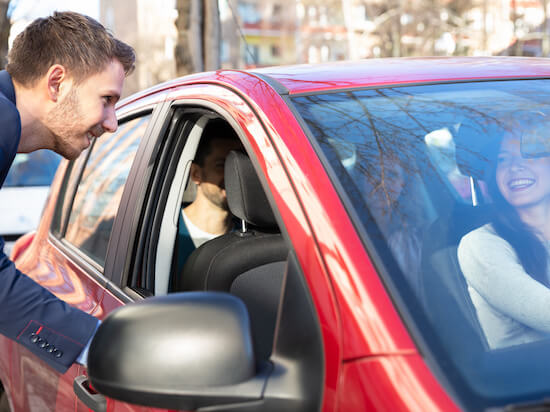 If you need some help driving sensibly, consider using driver feedback devices. Oftentimes you can go through your insurance to see what kind of drive safe program they have. Allstate cornered this idea years ago and now all of the big companies are jumping on board. Sometimes it's a device or even a simple app you can download. It tracks your driving trends and you get rewarded for safe driving, saving you a little more of the almighty dollar!
The national gas price average is at its highest level since 2014
If you're not into the new technologies then simply consider driving the speed limit. Of course the obvious benefit is that it's safer for you and everyone around you. But it'll also help you save coins. According to fueleconomy.gov, gas mileage drops rapidly at speeds above 50 MPH. So for every 5 miles you go above 50, you're paying about 24 cents more a gallon. You should follow speed limit laws on your local roads and highways, but when possible, slow down!
AAA says the U.S. price for crude oil skyrocketed 15% to over $87 a barrel
Don't haul on the roof of the car
Raise your hand if you've got the fondest memories of your family cross country road tripping in your dad's minivan! Nothing but gas station snacks, visors and fanny packs and all of your belongings in a big box strapped to the top of the car. Well turns out dad spent more money on gas than he needed to! The U.S. Department of Energy says those storage containers can reduce fuel economy anywhere from 2-25% depending on if you're city driving or riding on the interstate. A better idea would be to haul from behind. This way, you're only looking at 5% reduction in fuel economy— tops.
Research shows that idling wastes about 6 billion gallons of fuel every year
Don't idle excessively
In the old days, you were probably taught that it takes more gas to turn off and on your engine, then to leave it running for a few minutes (or more). Turns out, this notion is so very wrong. It only takes about 10 seconds worth of fuel to restart your vehicle. In your parents and grandparents' defense, fuel injection systems have come a long way. They weren't always this efficient.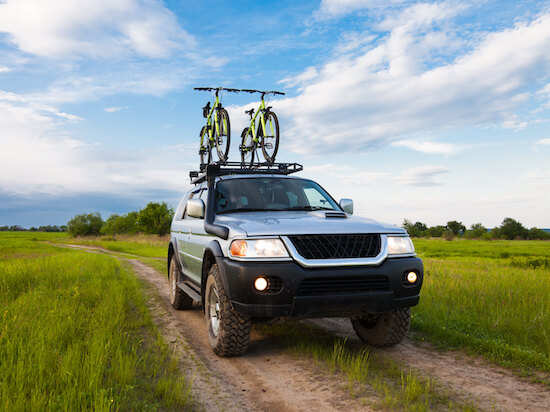 Idling can use up a quarter to a half tank of gas. Maybe more if you're using the air conditioner or heating system! In terms of mileage, vehicles get zero MPG while idling, saving you zilch! Lastly, it's really bad for the environment! Idling increases the amount of exhaust your car emits and all of the toxins associated with it just pollute the air.
Maintain your car regularly
Just keeping up with the regular maintenance of your car will save you money on fuel. Keep your tires inflated. This will not only save you money on fuel, but caring for your tires will help them last longer. And tires ain't cheap! When they aren't properly inflated they rub against the asphalt, destroying your tread. Get your oil changed on time and make sure to get the proper oil for your vehicle. Check out your automakers website to see what kind of oil is recommended for your car. 10w-40 is the typical oil used but there have been newer, thinner oils created that might be better for your car's engine.
The different parts and sensors in your car work together to optimize performance of your vehicle. Maintain your vehicle well to keep high performance levels. The better your vehicle performs, the better it'll be on gas.
Use cruise control when possible since maintaining momentum saves on fuel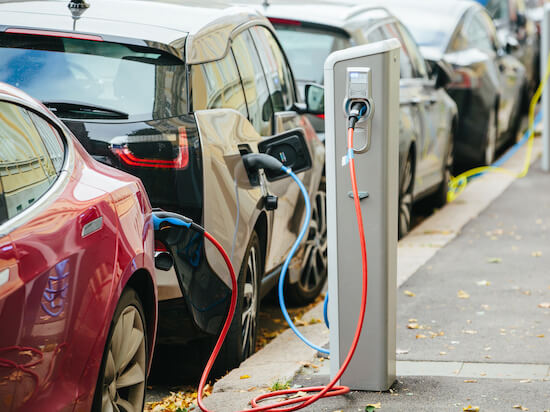 Consider a hybrid or electric vehicle
According to Cox Automotive, electric vehicle sales amounted to 487,560 units in 2021, an 89% increase over the 257,872 units sold in 2020. Hybrids and EVs save on gas in the most obvious way. Since hybrids have a conventional engine and electric motor, it's way better on fuel efficiency. Not only are the engines smaller but with the combination of fuel and electric energy, they emit way less pollution. (Remember, the exhaust?) Use all of the same tips above, on your hybrid vehicle and you're really maximizing your fuel economy.
In 2018 the U.S. had one million registered electric cars on the road, by 2030 California (alone) will have 4 million registered EVs
All of these options will save you a few dollars on gas. Combined, you should really feel the difference! Gas prices are going to go up and down. Que sera, sera! Incorporate some of these tips into your everyday travels to save regularly on fuel for your vehicle!