As we get back to school, commuting, and life after the start of COVID-19, our roads are becoming congested again. By June 2020 just a few months after the world first heard about the coronavirus, the Washington Post reported that U.S. traffic was back to 90% of pre-pandemic levels.
Use eTags© to Quickly Complete Your DMV Service. Renewals, Title Transfers and More, All Online!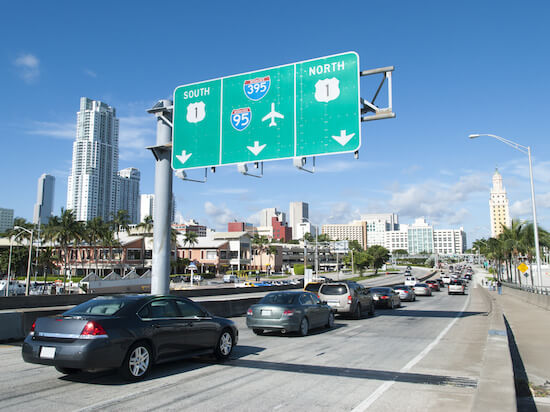 Orlando and Tampa back to normal traffic
In 22 states, people were driving more by June 2020 than in late February when stay-at-home orders took effect. By March 2021, 37 states had an increase in the daily average of vehicle miles traveled. Orlando and Tampa in Florida were already returning to a typical traffic pattern by February this year. In Lost Angeles and Orange counties, on June 30, 2021 was already above pre-pandemic levels by 4%, according to the LA Times and Inrix study.
During off-peak hours, traffic was 14% higher than pre-pandemic levels in Los Angeles and Orange Counties
Half of all traffic deaths happen at night
Fatal accidents are three times more likely at night according to the NHTSA, and the National Safety Council says almost 50% of traffic fatalities happen at night. All this to say, drive defensively and safely. Watch out for motorcyclists, bicyclists and pedestrians. Be extra careful around school zones and work zones. Continue reading for a quick refresher on driving safety, with tips on how to merge safely in traffic.
SEE ALSO: 4 TIPS FOR MOTORCYCLE SAFETY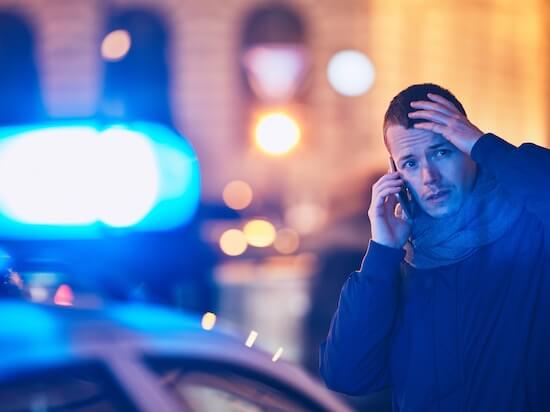 No one is making room for you to merge
Merging maneuvers typically happen at highway on and off ramps, where two or more highways blend together in the same direction, and on local streets as the roads narrow or available lanes are reduced due to construction, or lane obstructions. When entering, exiting, or even changing lanes on a busy highway it's important you don't assume that drivers around you will simply make room for you to merge. It's up to you to merge defensively while anticipating what's next.
According to the U.S. Department of Transportation, about 300,000 merging accidents happen every year
Tip 1: Match traffic pattern
Make sure you match your driving speed to the flow of traffic before you even attempt to merge. Get ready by slowing down or speeding up depending on how fast you're going, and blend into traffic. You don't want to be driving way above or below other cars' speeds, that can disrupt the flow and create a multiple-cars accident. Merge gradually, avoiding sudden movements that can catch other drivers off-guard.
About 50,000 of merging crashes in the U.S. are fatal every year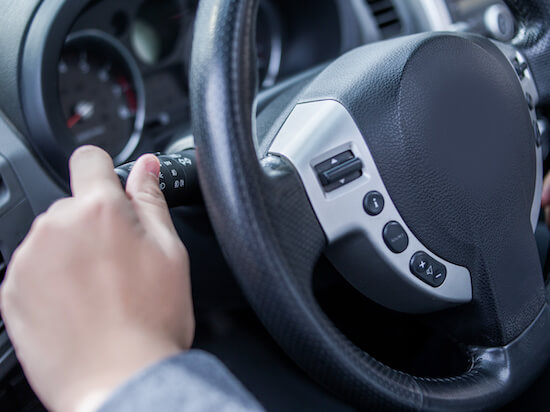 Tip 2: Use blinkers
Always let other drivers know your next move, so when you're preparing to merge use your turn signals. Make sure you have enough space to change lanes and that you use your blinker in advance, giving other drivers around you enough time to notice.100 to 300 feet before merging is typically recommended. Cross one lane at a time, and don't merge on solid lines.
Tip 3: Beware of overcorrecting
The side-swipe spinout is a common merging type of accident that happens when a registered driver from a merging car can't see you until they start to switch lanes. Once they do, and realize you're beside them they try to overcorrect to avoid a crash. Now they can potentially hit other vehicles in other lanes.
The National Highway Safety Administration report that over 800,000 blind spot accidents occur yearly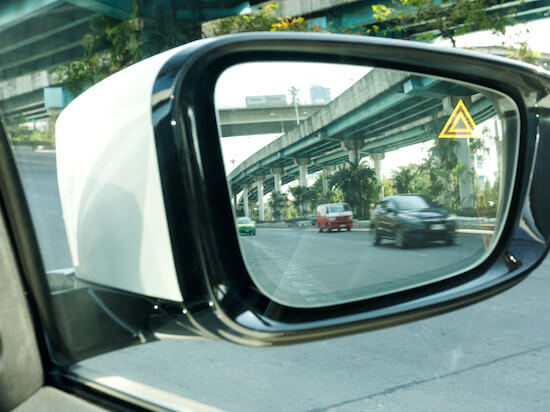 Tip 4: Do a shoulder check for blind spots
Your peripheral vision isn't enough to truly find your blind spots, since these can't be seen in your rearview mirror or even side ones. Before merging, you have to physically turn around for a quick shoulder and mirror check to see if you can safely switch lanes. Keep your steering wheel steady when checking for blind spots so you don't accidentally merge into a lane. Be extra careful around delivery trucks and bigger vehicles.
Do you have any merging safely tips to share?