Quantum Pulse's recent report says there were over 200,000 drive-thrus in the U.S. in 2020— the year of the pandemic. Americans visit drive-thru lanes about 6 billion times each year according to some statistics, with 60%-70% of most fast-food sales coming via drive-thrus. From McDonald's to Starbucks to Arby's, all drive-thrus work in the same way.
Use eTags© to Quickly Complete Your DMV Service. Renewals, Title Transfers and More, All Online!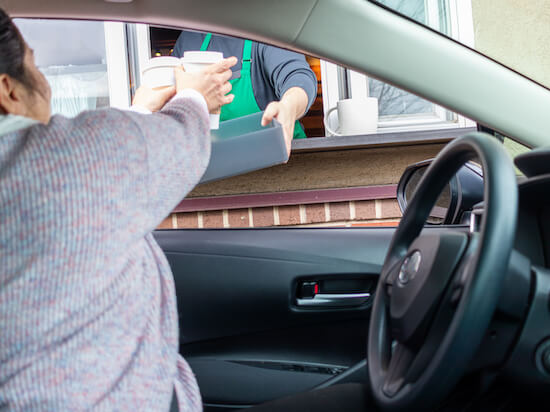 You order your food, pay for it, and pick it up at another window, all while staying comfortably behind the wheel. But the resemblance of drive-thru behaviors don't end there. Turns out, the drivers (ordering the food) also act in similar ways and share quite a few habits.
Go over and over your order as you drive up to the window
For example, did you know most drive-thru customers recite their order several times before making it up to the speaker? Some recite their fast-food order out loud, while others repeat it in their minds.
National French Fries Day is on July 13 across the U.S.
Double-checking your order
Seems like most drive-thru customers don't trust the system! A drive-thru habit almost everyone shares is making sure the fast-food chain got their order right. They open the bag before driving off to double-check. Did they forget the ketchup packets for your fries? How about your coffee order; did they get the iced part right or you have steaming brew in front of you?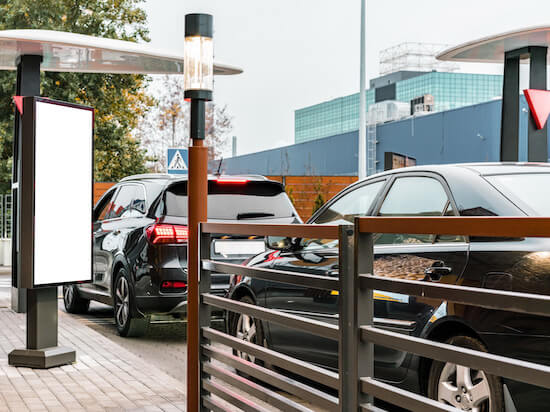 A QSR (quick service restaurant) drive-thru performance study a few years ago reported KFC got the least accuracy when it came to getting the order right with 66.1% accuracy. Chic-fil-A had the most accuracy with 94%! Busier lanes, more complex menus plus variety, and preferring to stay in vehicles post-pandemic is making double-checking a priority!
According to Pymnts.com, the average American spends over $1,200 on drive-thru food every year
Devouring the French fries right away
Whether your go-to fast-food joint is Burger King, McDonald's, or Wendy's, if you ordered fries, you're probably reaching into the bag for those fries immediately. You may even finish them while driving like so many! They're still hot, crispy, and the easiest thing to munch on while behind the wheel.
SEE ALSO: DISTRACTED DRIVING; IS EATING WHILE DRIVING DANGEROUS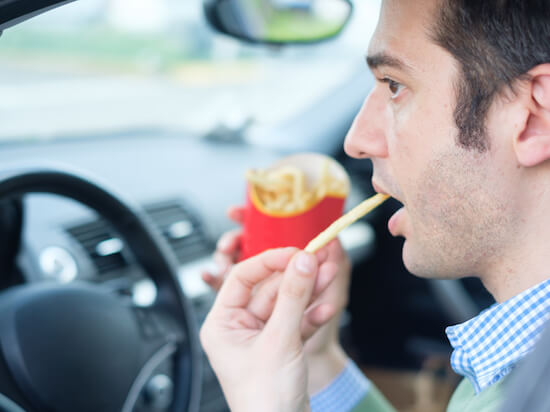 Thrillist ranked one of America's most ordered items and Arby's curly fries took the number one spot, while McDonald's world-famous fries came in at number two. In-N-Out burgers was their least favorite.
Drive-thru trips increased 26% in mid-2020 (pymnts online)
Littering with chewing gum
Comedian and podcaster A.Corolla recently talked about how you'll always see a ton of dried up gum on the way out drive-thru windows. He mentioned the gum is usually only on one side of the street, where drivers get back onto the main road to reach their destination.
His conclusion? Most people are chewing gum while waiting to pay for their food and drinks. Once they pick it up and reach for what's inside the bag on their way out, they throw out (or spit out) their gum to eat.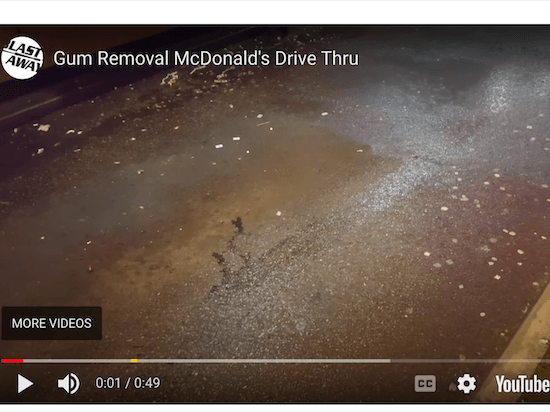 FoxBusiness revealed Burger King was the most popular drive-thru in the U.S. in 2021
TireMeetsRoad reported this is such a problem for McDonald's that management often has to get bids from pressure washing companies to clean out the path for gum removal. Meades Restoration revealed on Twitter it takes anywhere from three to eight seconds to remove each piece of gum from the concrete floors.
KFC and White Castle tied for the number two spot for most popular drive-thrus last year
So which drive thru behavior you share with the everyone else?