Picture this: Sunny Miami. You just dropped a pretty penny on your Uncle's '95 Chevy Camaro. Gleaming blue paint. 18-inch rims. You can practically hear Calle Ocho calling your name. But first things first, this classic has to be legal! So before you get behind the wheel, you must transfer the car title into your name. Buzzkill!
Use eTags© to Quickly Complete Your DMV Service. Renewals, Title Transfers and More, All Online!
No worries, just keep reading for 3 easy peasy steps to follow for titling and registering your second-hand Camaro in the Sunshine State, or any other vehicle for that matter.
Step 1: Get the original title
In Florida, this is requirement number one! It's nearly impossible to get your vehicle registered and on the road if you don't have the original title. What's an "original" title? Simple, your seller must provide and sign over the most recently issued title for your vehicle! And "vehicles" include, but are not limited to, all passenger cars like sedans and coupes, SUVs, minivans, pickup trucks as well as RVs and motorhomes, motorcycles, electric vehicles, and even golf carts! So how do you go about finding the certificate of title?
Did you know some titles are in paper format, while others are held electronically?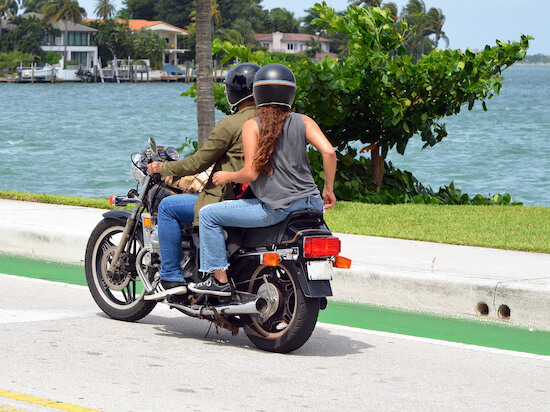 Seller has to sign over title to you
Just be upfront, ask the seller to see the vehicle paperwork. Check the owner's name against the seller's ID. Make sure they sign the Florida title over to you (also called a title transfer) and include the odometer reading at the time of purchase along with the car's price. Go over it twice together before doing the deal!
For good measure, sign a bill of sale
A bill of sale is also known more formally as the FL 82050 Bill of Sale. You can easily download this FLHSMV document online from the state's DMV website. Print and have all parties sign. That's you and the seller! This document will never replace the title in Florida, but it acts as a record of the Miami sale.
If you ever lose your title, once its been transferred, you can always apply for a duplicate title (title replacement)
Step 2: Get auto insurance
You wouldn't believe how many people think that they need to register a car first, in order to get vehicle insurance. Consider the confusion cleared up! Florida auto insurance comes first, then registration. If your Miami insurance provider is asking you for your title in order to get your vehicle covered, get a new provider!
FL Insurance is needed for Miami tags
You need details like your car's VIN, your address, and information about your driving record. You make your first payment and VOILA! Your insurance company will email you a set of insurance cards. You can use these cards to provide proof of insurance to register your vehicle. This is also a good time to stop and gather the remaining items you'll need to transfer ownership of your vehicle.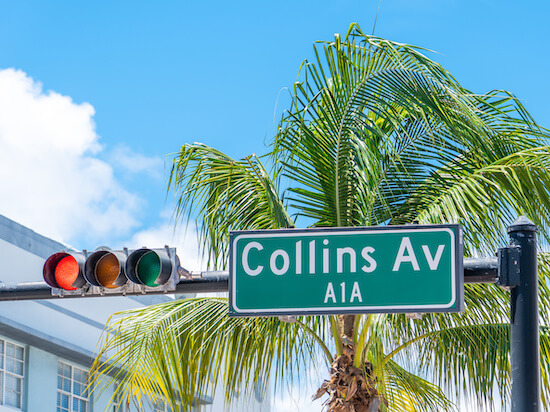 If you bought your vehicle out of state (FL), you need a VIN Verification
Remember to check your driver's license. Is it valid? You want to have a Florida license once you start driving in the Sunshine State. Did you buy the vehicle outside of Florida? Out-of-state vehicle title transfers require what's called a VIN verification. Florida State checks VINs through the "Vehicle Identification Number and Odometer Verification" form. You can download this simple FLHSMV form, also known as FL 82042, and complete it with the help of a Florida notary.
Here's a pro-tip
If you're taking care of the Miami title transfer at a local DMV office, you can also fill out your VIN verification form there since the place has plenty of notary publics. If you prefer to register online with a provider like eTags, you can use a local or state law enforcement agency such as a police officer. That second option comes in handy if you haven't transported the vehicle down to Florida just yet. Any local or state law enforcement agency (in any state) can verify your VIN and complete this form for you. 
Step 3: Get online, not in line
Most people spend a lot of time online when looking for the car of their dreams, or for their budget! Kelley Blue Book says drivers spent 7 hours and 14 minutes shopping online in 2020. The year before, people took 9.5 hours shopping for a vehicle. Online research these days has become a crucial part of car buying. In fact, the digital way is also how many drivers choose to process their title and tags too.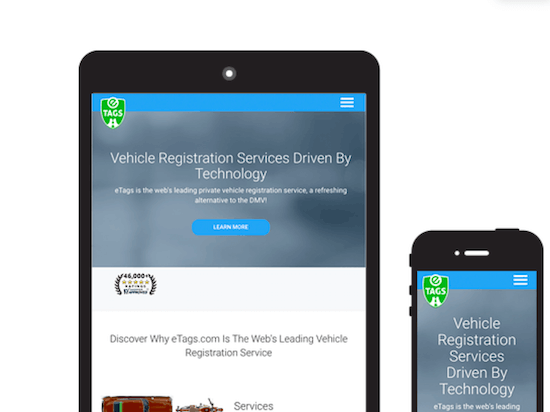 Go digital conveniently and securely
If you want to skip the trip to the FL DMV and possible back-and-forth that can happen in between due to missing documents, you can title and register your Miami car online! Forget lines, forget waiting for your turn, forget taking the whole afternoon off from work…just for paperwork. Just make sure to process your Miami title and registration with a trusted and reliable third-party agency like eTags.
SEE ALSO: HOW TO REMOVE A LIEN FROM A FLORIDA CAR TITLE

Vehicle paperwork right from your cellphone
With a company like eTags, you can do it all digitally through your own secure account. Get on a laptop, computer, or even your smartphone and get going. Just a few pieces of information to upload like your driver's license and Florida title to get started. Follow a few simple prompts and order both title and registration at the same time. Some of the sweet perks with eTags include multiple payment options, even pay-over-time. A digital copy of your registration card for temporary use, while you wait for originals in the mail. 
The most popular car in Florida in 2021 is the Toyota Corolla (Insurify)
Plus should you have any issues with completing your paperwork, eTags title specialists can assist in resolving parking matters or unpaid tolls that may be stopping you from completing your registration.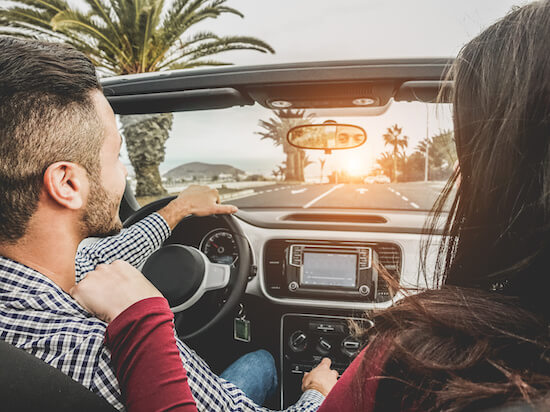 Finally, remember if you prefer to complete a title transfer and registration with FL DMV in person, just make sure to check if you'll need an appointment. The pandemic has impacted the regular schedule, but most places allow walk-ins in Miami.