When it comes to car insurance premiums, it's common knowledge that factors such as your age, driving history, credit score, the make and model of your vehicle, the amount of coverage you need, and where you live help determine your rate. But we rarely know the direct effect of a recent traffic ticket on our car insurance premium.
Use eTags© to Quickly Complete Your DMV Service. Renewals, Title Transfers and More, All Online!
Refusing to take a breathalyzer test can hike up your insurance premium by $1,089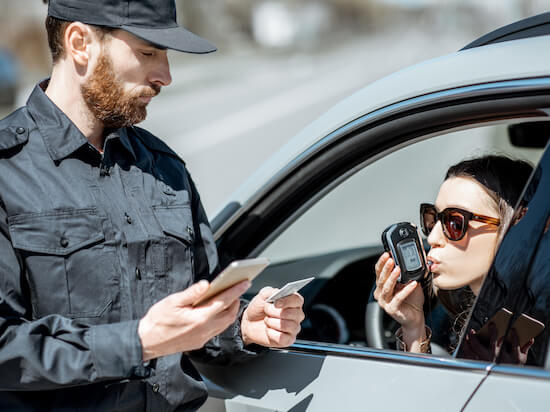 The type of bad driving behavior doesn't always fit the increase in rate
If you're caught speeding, running a red light, or driving drunk, you'll be considered a high-risk customer from insurance providers. The logic behind this is that your car insurance company think you're more likely to file a claim. The precise amount you'll have to pay depends on the type of traffic ticket you got (for what violation) and where you reside.
Driving without lights can hike up your insurance by $51 a year
So a driver in Florida may be paying more or less for car insurance than a driver in California, for the same type of traffic violation. Also, you may assume that getting a ticket for driving too slow impacts your car insurance cost less than speeding in a school zone, but that's not the case. In other words, when it comes to dangerous behavior behind the wheel, the behaviors don't always fit the penalty.
Exactly how much more expensive does your car insurance get?
According to The Zebra, the nation's leading insurance comparison site, one traffic ticket can increase car insurance premiums as much as 82%. That's over $1,200 more per year. Drunk or drugged driving can raise your rate by 74% or over $1,000 more for your premium. Passing a school bus can cost you $398 more per year.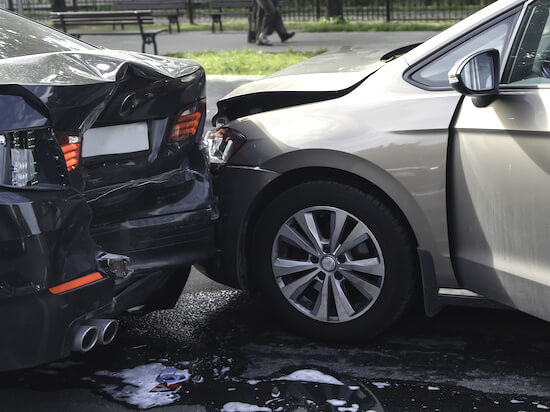 A car accident you're responsible for? That's $617 more. Not stopping at a red light? That's 22.7% more on your car insurance premium per year, or $333. To get those findings The Zebra analyzed 61 million unique rates to explore pricing trends across all U.S. zip codes including Washington, DC. and get average premium increases.
The traffic violation with the biggest impact on car insurance rates is leaving the scene of an accident, known as a hit-and-run
It's not just the dangerous driving behaviors that are hiking up insurance rates, it's also behaviors like driving with an open container of alcoholic beverage that's immediately accessible. That can increase your insurance cost by $513. Improper passing can raise it by $344 per year. Following another vehicle too closely can hike up price by 23.2% or $342.
How does an expired car registration affect your insurance cost
Failure to show your documents can cost you about $128 more annually. That's why it's important to always have your vehicle insurance current. You must renew your tags regularly; for some it's every year, for others every two years. In fact, if you specifically get cited for driving with an expired registration, that can cost you $161 more a year on your car insurance. If your vehicle registration has expired, eTags can renew your tags online.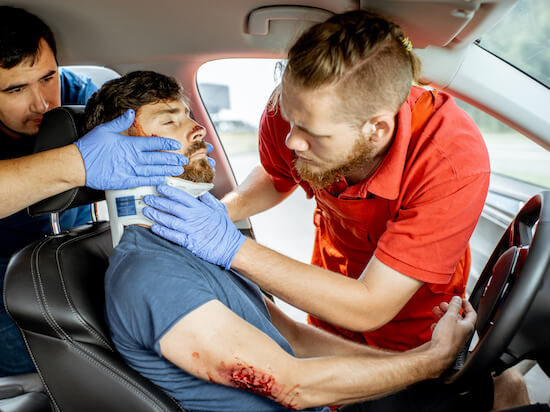 Filing claims also hike up your car insurance premium
Of course, it's not only traffic violations that have an impact on your premium. According to The Zebra, one medical/personal injury claim equals about 0.3% more on your insurance rate. Two medical claims will raise the cost by 5.5%. A comprehensive claim, which is coverage to help you pay for replacing your car or repairing it it's stolen or damaged in an incident that's not a collision, increase the rate by 4.4%. Two of those hike the premium up by 10.7%.
SEE ALSO: U.S.NEWS REVEALS CHEAPEST 2021 AUTO INSURANCE
Comprehensive insurance will cover damage caused by fire, wind, hail, flood, theft, vandalism, falling objects, and hitting an animal is covered
What's the difference in insurance increase between states
Where you live makes a huge difference on the additional insurance cost due to traffic violation. A hit and run for example in Alaska can hike up cost of insurance by $781, while the same traffic violation in Arizona will increase cost by $1,820 and California by $3,286.
A hit and run in North Carolina will add $3,411 to your car insurance premium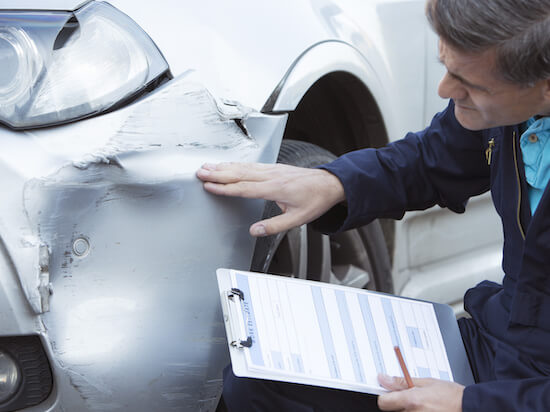 In Massachusetts, driving with a suspended license will cost you $1,275 more a year in car insurance, while Missouri drivers will have to pay only $614 more a year. If you have a car accident in Texas and you're at fault, your car insurance will go up 43.8%.
The violation stays three years on your record
Insurers typically consider violations on your record for three years after the infraction, though the increase in cost can last longer depending on circumstances. A DUI in California impacts a driver's insurance rate for 10 years.