You've probably already heard about 5G, the fifth generation of cellular technology, meant to connect everyONE and everyTHING. 5G cellphone technology is 100 times faster than the 4G, resulting in quicker downloads, lower latency in communications, increased reliability and more.
Use eTags© to Quickly Complete Your DMV Service. Renewals, Title Transfers and More, All Online!
5G reaches 10 gigabits per second – up to 100 times faster than 4G – so 5G networks can deliver the performance level needed for an increasingly connected society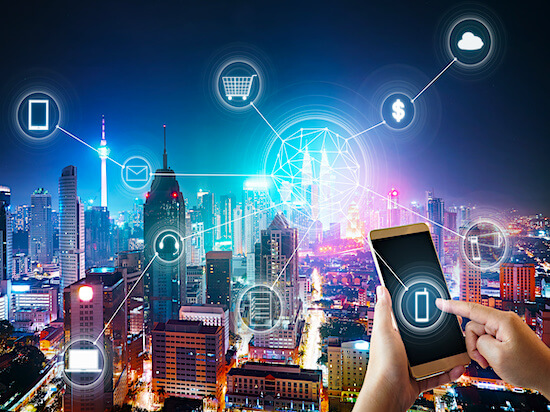 The 5G connectivity will build upon the advancements we've already seen in smart cities nationwide. In fact, according to the National League of Cities, two-thirds of American municipalities already invested in smart city technology. For example, in San Francisco microphones that can detect gunshots were installed in neighborhoods that had higher crime incidents. The smart city technology resulted in 35% less incidents where shots were fired.
A closer look at 5G technology
Reliable connectivity grants billions of devices to use and transmit data in more places, for major headway to the Internet of Things (IoT), virtual reality (VR) and artificial intelligence (AI). IoT sensors detect, respond and collect data; working faster to enabling machines, objects and devices to better communicate with each other including driverless cars.
With 5G, devices can send, process and react to data in nearly real time which is essential for safe and fully autonomous vehicles
Warp speed and digital maps are key for self-driving cars
According to a Chief Technology Officer at Maja Systems, autonomous vehicles ( AVs) will generate about 2 million gigabits of data. "With an advanced Wi-Fi connection, it'll take 230 days to transfer a week's worth of data from a self-driving car," he said. With 5G, it'll go from 230 days to just over 2 days.
5G's ultra-fast and unswerving internet connectivity make vehicle-to-everything communications quick and reliable. A connected car can easily transmit data from other nearby vehicles, road sensors, infrastructure and more.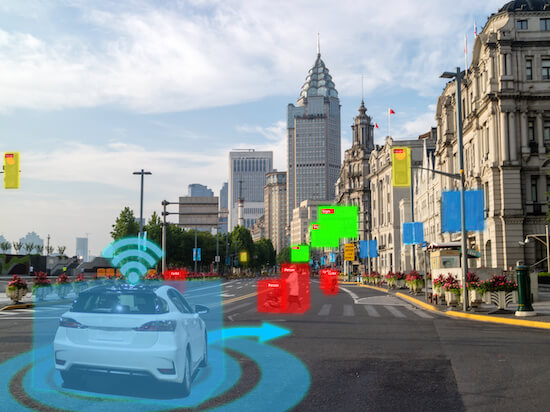 Cities such as London, Shanghai, Pittsburg, and San Francisco all have test fleets of autonomous light passenger vehicles in operation
Enhanced mapping is another way to leverage 5G in the automotive world. For a safe drive, an autonomous vehicle relies on HD road mapping for situational awareness such as a cliff at the end of a road. These digital maps allow self-driving cars to see around curves, through fog and over large vehicles blocking the vision of sensors.
Lower latency for lower car accident rates
According to the National Highway Traffic Administration, about 95% of traffic accidents are caused by human error. Removing humans from the driving equation could save up to 1.25 million people a year. The U.S. boasts the most road crash deaths of any high-income country, about 50% higher than similar countries in Western Europe, Canada, Australia, and Japan. So what does that all have to do with latency?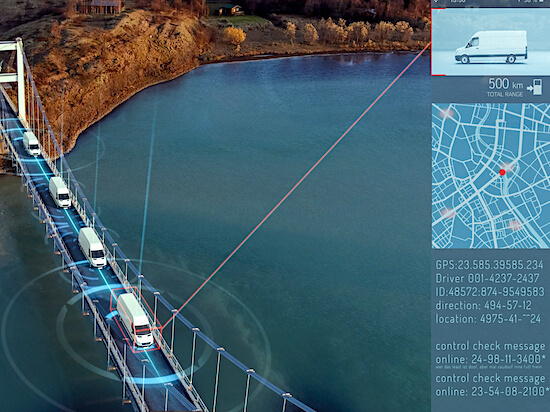 Latency is the amount of time it takes to send information from one point to another. In the traditional way of driving, with a driver behind the wheel, human reaction speed takes about 200 milliseconds. So if a driver needs to suddenly brake, they'd need about that much time to react and actually push the brake pedal to come to a full stop.
5G's real-time critical information can be leveraged to provide additional safety concerns before they're visible, such as an ambulance zipping through the highway or road blocks
More driving safety: driverless cars "talk" to traffic lights, road signs, and more
5G's 5 millisecond latency is virtually real-time, so the self-driving car would break faster, much more likely to avoid a car accident. The nearly no-latent processing of data, will allow an autonomous vehicle to "see" roadwork, speeding emergency vehicles, pedestrians, cyclists, and other information for a safer drive.
AVs will communicate with everything around them, to avoid accidents and minimize congestion. They'll need to talk to sensors embedded in traffic lights, road signs, and the pavement to navigate more safely. Self-driving cars will also need to get responses instantly.
The Boston Consulting Group predicts that AVs will reduce the number of vehicles on city streets by 60% tailpipe emissions by 80%
Quicker car manufacturing and cheaper labor
With 5G's abilities to connect everyone and everything, the automotive industry and every part of its supply chain, will experience a major overhaul. From design to assembly line to dealerships, there will be dramatic changes in productivity, efficiency, and improvements overall. In a nutshell, car production will be faster, cheaper and more efficient.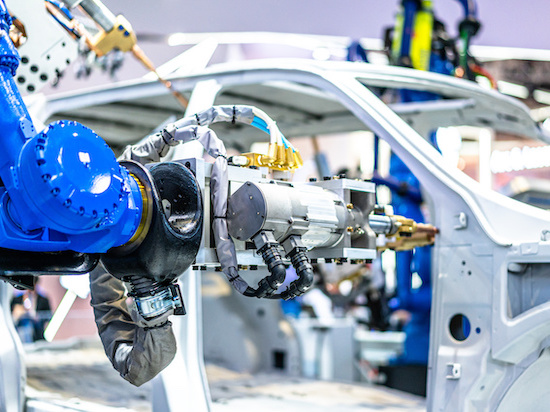 5G will allow remote car factories to have more connectivity and communication between them too. The assembly lines will have connected robots to speed up production, and work without wires or cables. They'll also rely on machine learning and AI for improved production.
The future of driving may just be accident-free, stress-free and emission-free thanks to driverless cars
Autonomous vehicles are already being tested, however for full mainstream adoption of self-driving cars, infrastructure as well as smarter and safer roads are needed.