Parenthood is a major milestone for most people. In 2016, about 1.2 million millennial women gave birth for the first time according to the NCHS. This increased the number of new moms from that generation to 17 million.
Use eTags© to Quickly Complete Your DMV Service. Renewals, Title Transfers and More, All Online!
Two years later, America had close to 4 million births. With parenthood comes a new lifestyle, one filled with responsibilities and new purchases. From cribs to school enrollment to car seats and new cars.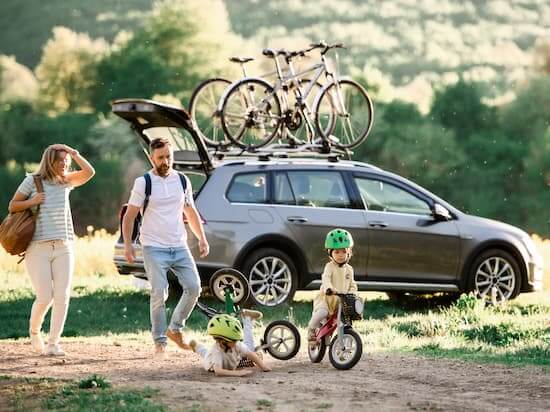 Family cars, from luxury sedans to safety-rated minivans to high-performing SUVs and more, have to be functional, comfortable and put the new parent in the driver seat. They're meant for hauling loved ones to sports games, playdates, pizza parties, music classes, dance recitals, and the like.
For moms and dads, practicality and user-friendly makes all the difference during their drives. Safety, of course, is also a huge concern for parents. So what features are total must-haves when car buying for a household with children?
Safety first, of course!
Safety features come in many shapes and sizes; from the typical such as anti-lock brakes, GPS system, airbags, and collision warning, to programmable keys that can let parents control the car even when someone else is driving it.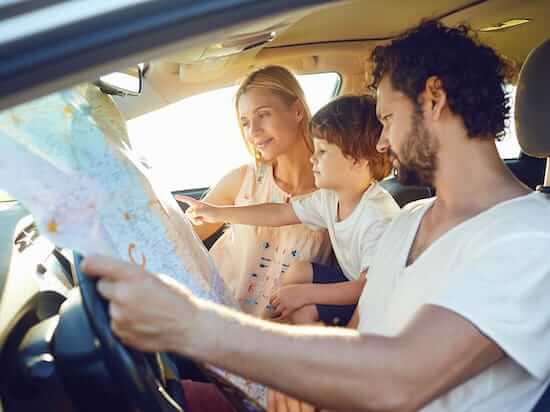 For example, if your teenager is picking up some take-out for the whole family, you can set the maximum speed at which he actually drives. Cameras are another popular family car safety features; from reverse parking cameras to dash cams to side mounts cameras and more.
The five-star safety rating is a big thing too. The National Highway Traffic Safety Administration offers a safety standard, based on research and crash tests, to help car buyers purchase safer vehicles for their households. Family cars such as Ford Expedition, Kia Telluride, Honda Odyssey, and Toyota Avalon all topped the 2020 bewt family cars thanks to higher scores.
Who sits where?
Believe it or not seat configuration is a big deal with family cars. You can choose from 2-row and 3-row, fold-downs and more. If you have small kids you need to think about baby car seats, spacing so buckling up is easier, and plenty of legroom for toys and snacks.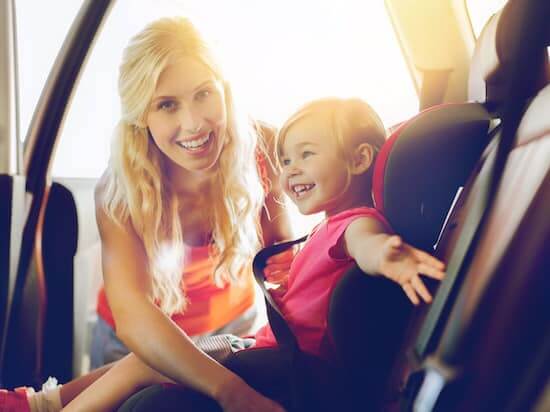 Parents need to be able to reach over easily, or even jump into the backseat at a moment's notice, adding to all that thought about seat configuration.
Cargo, and more storage space
Driving with children means your luggage space is continuously filled with stuff. Sports equipment, strollers, clothes change, baby bags, groceries, and the list goes on. Storage is extremely important for busy families, and is even crucial during long trips.
So if you regularly do long hauls such as visiting the grandparents, camping trips, long commutes to work, and so on, the cargo space becomes even more of a must-have feature. Even hands-free liftgates are a plus, because that means the car's trunk can open automatically while mom has a toddler in one, and groceries in the other.

Just for kids
Some sedans, crossovers and other comfortable family cars have features with children top of mind. Think entertainment such as 2nd and 3rd row DVD players, extra power outlets for all sorts of gadgets and electronics, or even fold-down tables for playing games.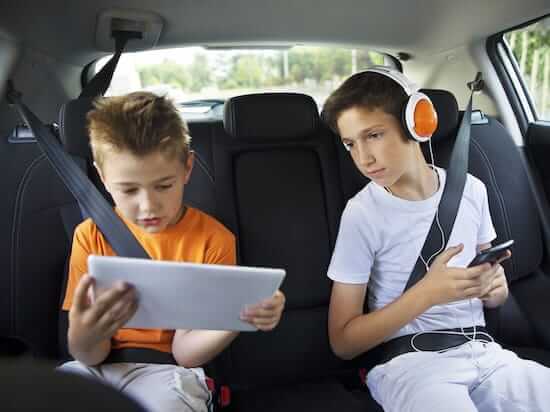 Little accessories can also make a big difference when driving with families, from backseat cup holders to avoid spillage to trash containers to keep things clean and uncluttered. Apple CarPlay and Android Auto allow anyone in the car to be DJs, because it makes switching connected devices easier.
In 2019, the Dodge Grand Caravan, Chrysler Pacifica, and Honda Odyssey were the best-selling minivans. In the SUV crossover category, the Toyota RAV4, Jaguar I-Pace, and BMW X5 ranked as best-selling. The top three best-selling family cars were the Honda Accord, Mazda 6, and Toyota Camry.
So which family car is right for you? When you find it, remember eTags can help you title and register your vehicle, all online.