The eTags blog is visited by tens of thousands of inquiring minds every month, searching for answers to various questions including specific details such as state, marital status and the like. We inform people nationwide as well as military service personnel stationed internationally, snowbirds, relatives looking to gift their vehicles and more people. Below you'll find questions posted on our blogs from readers just like you, from various states and answers given back from our registration specialists. Who knows you may even have the answer to YOUR question.
Brett asked: My son is living in FL full time now for school. His car is registered and insured in Illinois. We want him to get the car registered in Florida as he has a driver's license, but the car is in my name and the title belongs to the bank as payments are made every month by both of us. What will he need to register the car there?
eTags answer: Your son can register with eTags vehicle services. He would select "Moving to Florida" as the service. The order must be placed under your name considering transfers cannot be made if there is a lien. We'll need owner's driver's license, proof of Florida insurance, and current registration as proof of ownership. Illinois is a title holding state, so the title must be requested from lien holder. We (eTags) would provide you with a Title Release form that must be sent to lien holder.
Carol S. asked: I live in California, but plan to buy a trailer in Texas and only use it in Texas in a retirement park. Do I need to register it in California?
eTags answer: No you don't have to register in California.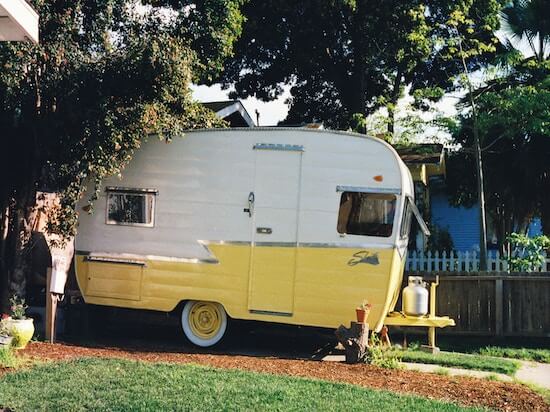 Patrick asked: I am active duty military stationed in VA. My home state of residence is Florida (voter registration, military pay, driver's license, etc.). I entered the military from FL and will return there when I retire. I do not currently maintain a home there. I lease two vehicles currently titled and registered in VA. Can I use your services to change the title and registration of those vehicles form VA to FL with a VA mailing address?
eTags answered: yes, go to eTags.com . Please choose Transfer Title/Registration to complete your order. When you're communicating with title agent, check to see if you qualify for any exemptions on fees due to your military status.
Save Money on Your Auto Insurance Bill, Compare Quotes Fast
Uziel R. asked: Can I register a car whom plate number is from another country? I travel a lot to Orlando because I have a business there. I´m planning to leave it there (at my cousin's place). Renting a car is always expensive, or what would be the legal and most convenient thing to do. Thank you!
eTags Answer: In order to leave the car in Orlando, assuming it's with a plate from another country (not U.S.) you'd have to have the title for it. If you do, you can register the car in FL and be able to drive it here. You'd have to go to the DMV for this specific situation.