At this point in the year, it's no surprise used vehicles are getting top dollar. The latest statistics in automotive say the average price of a "newer" used car in 2022 so far is 40% higher than last year. In fact, CoPilot reports a vehicle less than 10 years old these days fetches a whopping $33,653.
Use eTags© to Quickly Complete Your DMV Service. Renewals, Title Transfers and More, All Online!
Trade-in payouts are up 11% to 20% from just two years ago
Close to three years after the pandemic hit, low production and supply coupled with high demand has cars' sticker price blown up with a quicker-than-ever-before turnaround in dealership showrooms. The good news? There are used vehicle values that are increasing faster than other models. That means more cash per trade for you!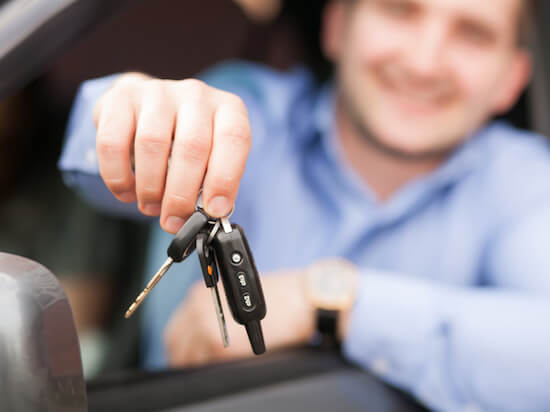 A Cars.com and Accu-Trade survey revealed 60% of car dealers in the U.S. estimate trade-in payouts are up 11% to 20% from just two years ago. One in three car dealership say trade-ins (buying their customers' used vehicles) are costing them even more than 20%. And car buyers agree! About 66% of surveyed trade-in car owners got a higher offer (than expected) for their used vehicles. Half got $1,000 more in trade-in dollars. 20% got $3,000 or more.
SEE ALSO: CAR-BUYING; DEALERSHIP VS. PRIVATE PARTY
Highest resale value: 2018-2021 used vehicles with most increase from March to April
The findings from research quoted above is kind of a benchmark, since the dealership prices advertised may be different than what the customers actually negotiate and, in the end, get for their traded-in used vehicle. So without further ado, here's the list of used cars with most bang for their buck this spring:
For average resale value by brand, Kia and Tesla lead with a 7% increase month over month

1. Tesla Model 3: 12% increase in resale value; $49,500 median price
2. Kia Optima: 12%; $22,922
3. Toyota RAV4 Prime: 12%; $47,494
4. Tesla Model Y: 9%; $64,767
5. Toyota Corolla: 9%; $22,745
6. Ford Transit: 8%; $45,992
7. Kia Sportage: 8%; $25,827
8. Honda Civic: 8%; $25,369
9. Toyota Camry: 8%; $28,373
10. Chevrolet Bolt EV: 8%; $25,447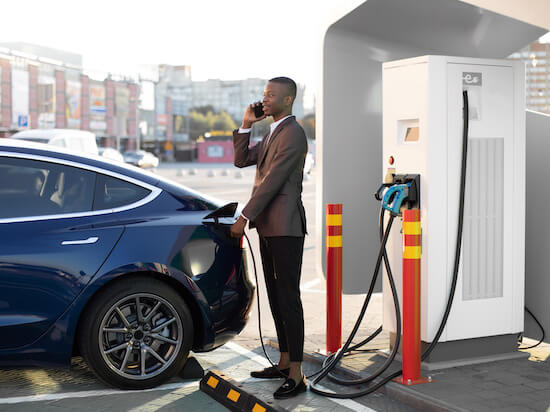 Used Electric Vehicles Also Trending Upward In Sticker Price
EVs and plug-in hybrids are starting to be more in demand. These days, electric vehicles are more affordable and charging stations easier to find. Sales from EVs and PHEVs almost doubled from 2020 to 2021, according to Energy.Gov. And Cox Automotive reported an 89% jump in EV sales in 2021. Below is a list of EVs with most increase in price from March to April this spring:
1. Tesla Model 3: 12%
2. Toyota RAV4 Prime: 12%
3. Tesla Model Y: 9%
4. Chevrolet Bolt EV: 8%
5. Kia Niro: 7%
6. Hyundai Ioniq: 6%
7. Toyota Prius: 4%
Some compact and mid-size sedans saw a significant jump in trade-in resale value, including the Toyota Camry and Honda Civic; both went up 8%
Make more money trading in your used car
If you're looking to sell your used vehicle, just remember it's harder to find a car in this automotive market. So you may end up paying a lot more than you bargained for. Don't forget there's always some kind of paperwork you have to file and pay for like car title transfers and vehicle license plate(s), plus dealer fees, so more expenses on that end too. You may have to dish out more bucks for overdue maintenance and repairs to get your used car trade-in ready too.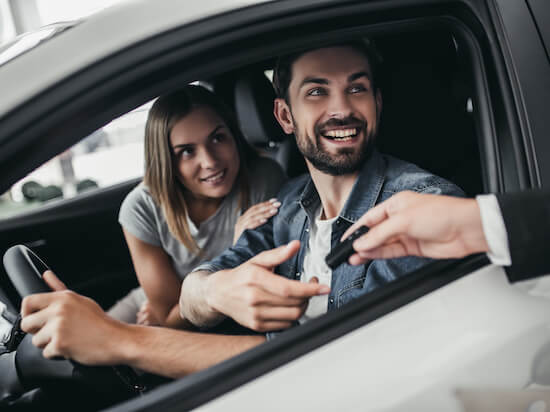 It's always a good idea to shop around and get a few bids/offers on your used car before signing on the dotted line. You can also get quotes online to find out how much resale value your used car has in today's market. Some drivers like online instant cash offers, since some companies allow them to apply the amount toward another car too. Don't forget the condition of your trade-in vehicle and mileage play a big part in determining its worth.
Good luck!