Buying a used car can be as exciting as buying a new car! Imagine the savings for a vehicle that could be worth its value. There are approximately 17 million cars sold in the U.S. every year, and about 287 million registered cars in the U.S. For used car sales, in 2018, sales were a little over $40 million.
If you're in the market for a used car, you have plenty of options to choose from when you shop. Either you browse online, look for a private seller, or visit your local dealership, but you still need to be aware of common scams surrounding buying a used car. According to VinCheck online, American car buyers get scammed for about $30 billion a year.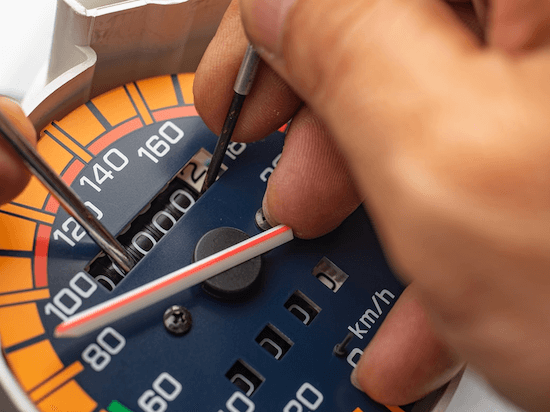 Below, you'll find details about what has happened in the past, as well as how to protect yourself and make an informed decision about your purchase.
Save Money on Your Auto Insurance Bill, Compare Quotes Fast
Odometer Fraud
This is a very common practice that you need to watch out for. Odometer fraud refers to the practice of reverting a vehicle's mileage, letting the buyer believe that the vehicle has fewer miles than it really does.
Of course, trying to alter the odometer reading violates the federal law, which makes it an illegal action to be reported. NHTSA estimates that more than 450,000 vehicles are sold each year with false odometer readings. This crime costs American car buyers more than $1 billion annually.
Be cautious. Forward your request to compare the maintenance records with the current odometer reading. It's a safe way to determine whether both records are congruent prior to proceed to the next step.
You can also verify that the numbers on the odometer gauge are aligned correctly. If they're crooked, contain gaps or jiggle when you bang on the dash with your hand, walk away from the purchase. Examine the tires. If the odometer on your car shows 20,000 or less, it should have the original tires.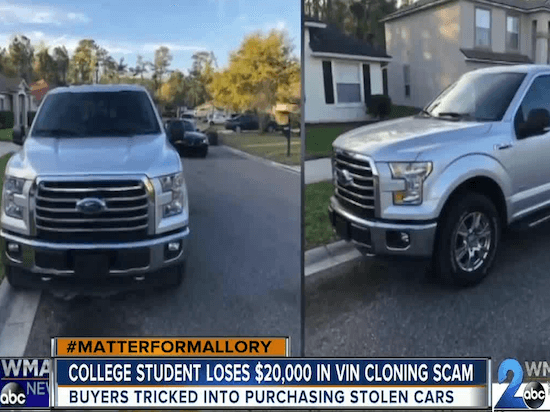 VIN Cloning
Always make sure you are buying a car that hasn't been stolen. That said, VIN Cloning refers to a situation in which a buyer purchases a stolen vehicle without being aware of it. The unscrupulous seller takes the vehicle verification number (VIN) from another vehicle and attaches it to the stolen vehicle for selling purposes.
Whether you are buying a vehicle from a private party, look for matching registration and title details to ensure everything matches. You could also visit the National Insurance Crime Bureau to run a check on your vehicle's VIN number.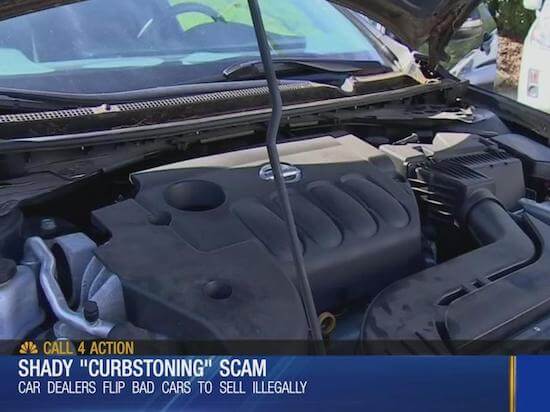 Curbstoning
Never buy a car from someone who cannot demonstrate ownership of a vehicle. In fact, it is illegal for someone to sell a vehicle unless the person titles it. That practice refers to curbstoning. Curbstoning or car flipping is when a dealer poses as a private seller to sell a car. By curbstoning, a dealer can avoid having to comply with the same regulations dealers are upheld to. For a used car buyer, this could mean buying a car that has a salvaged title. According to VinCheck, Fords, Chevrolets, and Toyotas are most often salvaged.
If you fall for this scam, you may end up driving a vehicle with some hidden defects that could jeopardize its value and your own safety. Make sure to check whether the seller's driver's license matches the name on the vehicle title prior to making any buying decision.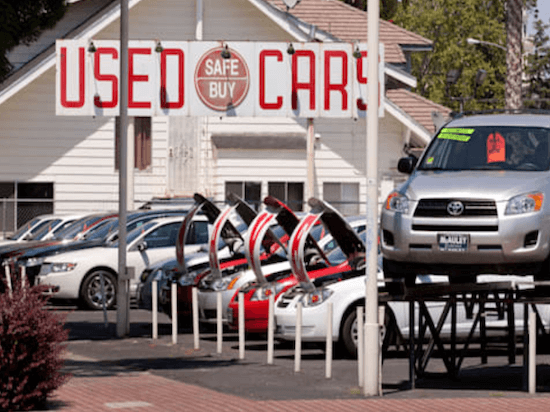 Airbag Fraud
At times, buyers fail to check whether the airbags of a used vehicle are currently functional. There are cases where airbags are replaced incorrectly, broken, outdated, below the standards, or even non existent. It's your duty to make sure everything works according to the standards. Sometimes the airbags are stuffed with old rags, cardboard or beer cans into the empty airbag space.
Newer cars have a dashboard light that comes on for a few seconds when you start the car. This signals that the airbag system is working properly. If the light stays on, starts flashing or doesn't flash on at all, your airbag system may be compromised. For your own protection, ask for a vehicle history report to verify whether the vehicle you are planning to buy has been involved in an accident. You can also get a mechanic to help you inspect the vehicle.

Title Washing
Watch out for those sellers who rebuild salvage vehicles to sell them with new title documentation. In this case, the seller "washes" the salvage title of a vehicle by modifying the title paperwork and moving the car to different states to obtain a new clean title.
Typically, auto insurance providers assigns the term "salvage" to a vehicle when the cost of damage repair exceeds the state damage threshold after a claim. Note that the damage threshold varies from state to state.
Anticipate any unscrupulous attempt by paying attention to the following terms that relate to a salvage title: "totaled," "reconditioned," "junked," warranty returned," "rebuilt," or "salvaged."
Look carefully at the vehicle title to see whether there's any information about physical alterations before purchase.