First: the basics: colors! Red and/or flashing light means you should act right away if they're mechanical like an overheated engine. Orange and yellow warning lights are there to let you know your car needs to be serviced or repaired soon. Green and blue lights just signify that the system is operating. Nothing to do there! Please note that various automakers may have different colors for icons. The details above are a generalization.
Use eTags© to Quickly Complete Your DMV Service. Renewals, Title Transfers and More, All Online!
Last year, Utires surveyed 1,200 vehicle owners to find out what car problems are most ignored. The number one issue that's delayed? A cracked windshield with 42.4% of respondents admitting to putting off repairing it. Next up was wheels alignment, followed by overdue oil change, worn-out tires, and check engine light on. Without further ado, let's dive in to understanding your dashboard.
When your lane departure light goes on, immediately correct your steering for safety while driving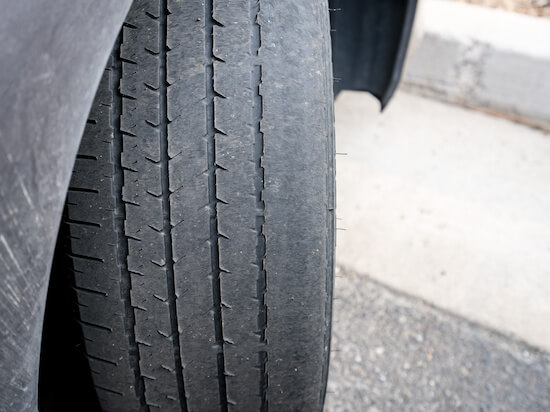 Oil pressure warning
Everyone know this one! You've seen it time and time again, since most cars these days require you to change oil every 3,000 miles. At least that the rule of thumb. But newer cars, thanks to technology and synthetic oil, can stretch oil changes to anywhere from 5,000 to 10,00 miles. For instance, according to Edmunds Jaguar vehicles can travel 15,000 miles before needing an oil change. Hyundai and Kia vehicles with turbo engines go up to 5,000 miles. GM? 13,000 miles!
The oil pressure marker on your dashboard can also indicate that the car's oil pump isn't circulating enough fluid to properly lubricate the surfaces in the engine.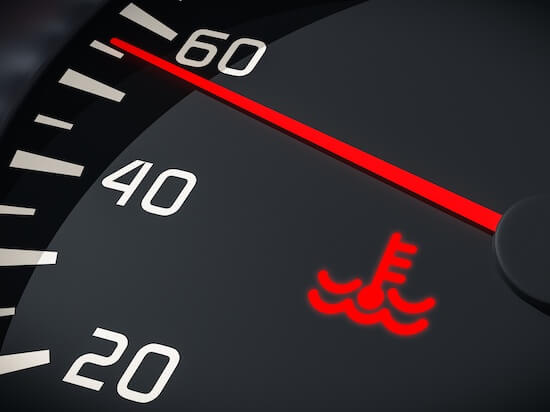 Engine temperature warning light
This dashboard marker means your engine is overheating. Typically, this has to do with the coolant, aka anti-freeze, circulating through the car's engine. But there are other possibilities. You can have a leak or just old coolant. The thermostat can be stuck, or the radiator can be clogged with debris. A defective water pump. And the list goes on. If this happens while you're driving, call road assistance as it's unsafe to drive until you know what the real problem is.
Your car's transmission temperature light warning could mean a few things: low transmission fluid, worn transmission parts or heavy towing
Battery Alert Light
If this Lego-looking icon pops up on your dashboard, something is wrong with the car's charging system. Think battery-related or electrical issues. It could be a loose or corroded (battery) cable, a bad alternator, or an issue with the voltage regulator. If you're on the road when the battery light alert comes on, turn off as many electrical controls you can like the radio, AC/heater, and so on. By reducing the electricity the car is consuming, you'll be able to drive further before the battery is completely discharged.
SEE ALSO: DOES YOUR VEHICLE SQUEAL, HISS OR RATTLE? CAR SOUNDS MEAN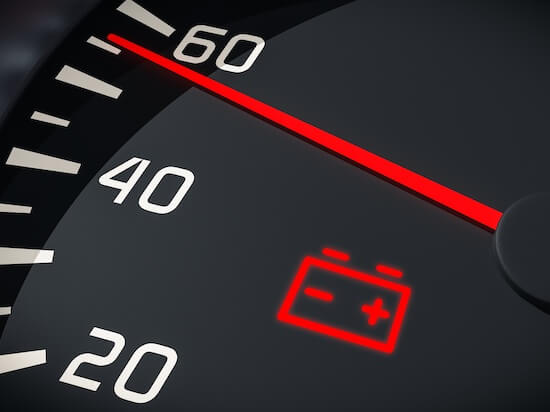 Airbag indicator light
This dashboard icon means something's up with your airbags; the car's airbags are deactivated and won't deploy if you get into a crash. This can also happen if you had a car accident and the airbags were deployed, but you didn't replace them and sensors weren't reset. Make sure to get this checked asap!
Brake pad warning
Your vehicle's brake pads material rests on top of steel plates. The material wears down slowly each time you use your brakes. Once the pads get too thin, you need to inspect them and maybe even replace them. Luckily, the brake pad light will appear on your dashboard before they're completely worn out, giving you enough time to get to the repair shop.
The check engine light is also known as the malfunction indicator lamp or MIL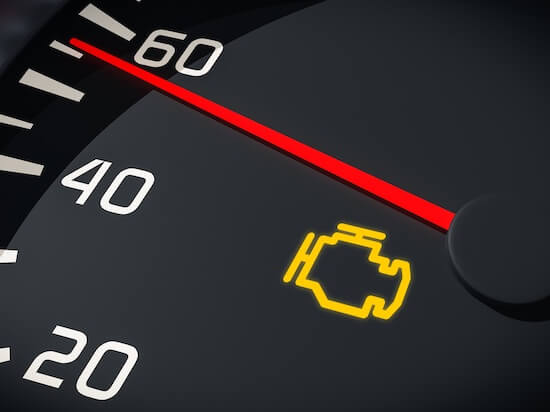 Check engine light
This dashboard warning sign appears for a wide variety of reasons. From an open or cracked gas cap that results in the car's fuel evaporating to low oil pressure, overheating, and even some wiring issues. If the check engine light flashes, it could be a misfire that overheats the catalytic converter and can pose a fire hazard. Head to your mechanic to ensure it's nothing serious!
Remember, driving safety is priority number one on the road!