The Coronavirus or COVID-19 may have originated in China, but now the outbreak has spread to Europe and North America. Common signs of infection include respiratory symptoms, fever, cough, and shortness of breath. In severe cases, the coronavirus can lead to pneumonia, kidney failure, and even death.
According to the CDC, the first case in the U.S. was reported on January 21. As of March 9th, about 564 people in the U.S. have the coronavirus. Globally, there are over 111,000 cases confirmed.
The coronavirus has definitely impacted the travel industry, from business meetings done online to worldwide festivals cancelled to personal vacations and honeymoons postponed. For those of you who MUST travel for a reason or another, below you'll find tips on how to stay as safe as possible during this outbreak.
Face Masks Not Recommended
The face mask has been the face of this worldwide virus, but the reality is that using a face mask is only advised for people who are already sick or for those in close contact with someone who's sick. The CDC doesn't recommend a face mask.
Save Money on Your Auto Insurance Bill, Compare Quotes Fast
Airplane Seats
The safest plane seat for travelers these days is the window seat. That's where you'll least likely be in contact with someone who's infect by the virus. Those in the middle aisles, but not in the actual middle seat, are at medium risk.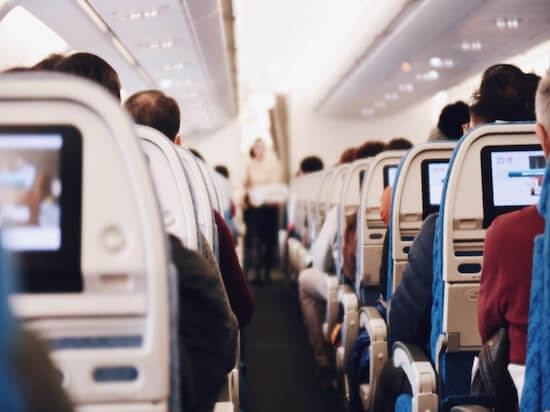 If you're flying, try to not move around the cabin to reduce your chances of coming into contact with people. Don't forget to bring antibacterial wipes with you so you could sanitize your seat, armrest and tray table. The good news is that the air filtering and air circulation systems on airplanes make it hard for germs to spread.
Cruising & Disembarking
The U.S. Department of State advises Americans against traveling by cruise ships due to the crowded nature of cruising. If you've been on a cruise, you should monitor your health for 14 days after returning to U.S., stay home and limit your interactions. You should also know that many cruise lines have implemented strict screening procedures denying port entry rights to ships, preventing passengers to disembark. Also, in some countries there are quarantine procedures in place too.
Social Distancing Is Now A Thing
If you've visited a high-risk country, you'll have to practice social distancing. This means you're expected to stay away from shopping malls, stadiums, movie theaters, work, and schools. You should also stay about 6 feet away from other people, take your temperature twice a day and watch out for symptoms.
CDC Travel Notices: Three Levels of Warning
Before you book, postpone or cancel a trip, verify the CDC's travel notices. For example,
• China has been issued a Warning Level 3 which means to avoid all non-essential travel including layovers. Iran, Italy, and South Korea are all a Warning Level 3.
• Japan is under an Alert Level 2, which means to practice enhanced precautions. Older adults or those with existing medical conditions should check in with their doctors.
• Watch Level 1, which means to practice usual precautions, hasn't been issued to any country.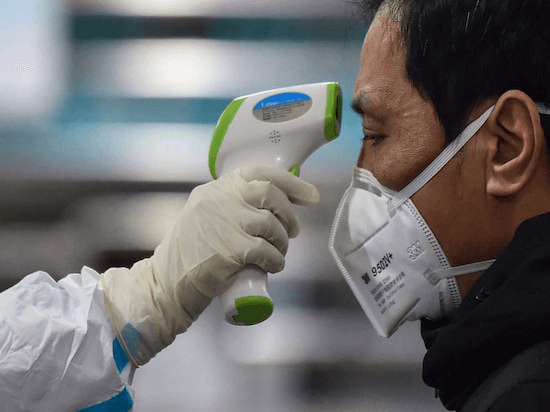 State Department: 4 Levels of Advisories
• Level 4 is Do Not Travel. This has been issued for China, Iran, Lombardy + Veneto, Italy.
• Level 3 is Reconsider Traveling. This has been issued for South Korea, Mongolia, and Italy.
• Level 2 is Exercise Increases Caution. This is for Macau, Hong Kong, and Japan.
• Level 1 is Exercise Normal Precautions. You can find the entire list here.
Flexible Cancellation Policies
If you've booked airfare, verify with your airline about heir new change and cancellation policies. Delta, American Airlines, JetBlue, and United just announced their waiving their fees for flights booked within certain time periods.
• American Airlines is waiving change fee for up to 14 days prior to travel for customers who purchase flights between March 1 and March 16.
• JetBlue is suspending change and cancel fees for all new flight bookings made by February 27 and March 11, for travel through June 1. In addition, for flight made between March 6 and March 31 for travel by September 8.
• Delta has decreased service to Japan, and reduce amount of flights between U.S. and South Korea. Delta is also providing hand sanitizer on their flights as well as using a new disinfecting protocol known as fogging cabins.
• United, Delta, and American Airlines suspended all their service to China due to low demand.
For future reservations, check for refundable or credited hotel rooms, car rental services, and the like. CNN reported that some hotels and vacation rental company's don't cover "force majeure" events such weather, natural disasters or construction. But that Airbnb has extended its Extenuating Circumstances Policy to cover travelers going to and coming from China.
Restrictions On Re-Entering the U.S.
If you're a foreign national who's visited China or Iran in the past 2 weeks, you won't be allowed to re-tern the U.S. American citizens and permanent residents who've visited China in the past two weeks, can re-enter but you'll have to go to a CDC quarantined station to be screened.

How About Driving?
With all of these factors to consider for travel these days, many Americans are choosing to drive to their destinations. Instead of dealing with crowds at the airport, cancellations and other hassles, road trips are becoming more common. If you're getting ready to get behind the wheel for a long trip, just make sure your car registration is up to date!