Updated on April 27, 2020
As a company that provides online registration renewals and title transfers for drivers in multiple states, it's no surprise that driving safety is a hot topic at eTags. Our blog aims to provide educational and informational articles on topics surrounding the automotive industry from the title transfer from process for private sellers and buyers, to tips for successful road trips as well as driving and safety.
Use eTags© to Quickly Complete Your DMV Service. Renewals, Title Transfers and More, All Online!
Here's a list of surprising if not shocking facts about teen driving. From crashes to seat belt habits and more. We're looking to continuously update this teen driving safety blog with new facts surrounding the topic.
Quick teen driving facts
• They're 10 times more likely to be in a fatal car accident
• Vehicle crashes are the #1 cause of death among American teens
• Most fatal accidents happen within 6 months of getting a driver's license
• A third of all crashers happen at intersections
Six teens die every day due to vehicle crashes
In this blog, we're putting the spotlight on teen driving. The facts, risk factors such as inexperience and speeding as well prevention. So let's start with facts. Did you know motor vehicle crashes are the leading cause of death for U.S. teens? In fact according to the CDC, in 2017, 2,364 teens ages 16 to 19 in the U.S. were killed, and 300,000 were treated in ER for injuries.
Economically speaking, this group represented 8% of the total cost attributed to motor vehicle injuries ($13.1 billion). Even more alarming, teen drivers are three times more likely than 20-year-olds to be in a fatal crash. And death rate for males are two times higher than for female drivers.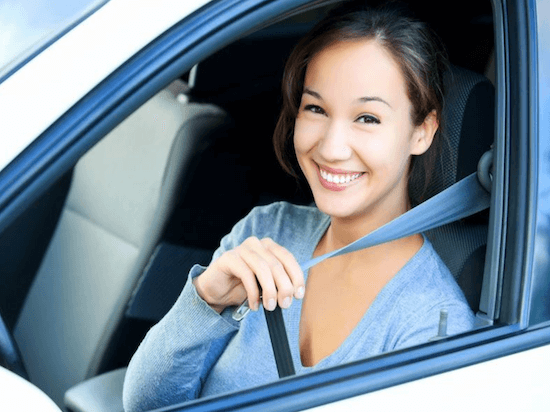 Almost 50% of teenagers died in crashes with no seat belt on (2017)
Compared to adult drivers, when the young get behind the wheel, there are specific risk factors they have to deal with. Take for example inexperience. Teen drivers tend to underestimate a dangerous situation, not to mention make more critical decision errors leading to crashes.
Teens also speed more than older drivers and allow less distance from the front of their vehicle to the next. Seat belt use is another issue in teen driving, with only 58.8% of high school students wearing them when they're passengers. You can teach your teen how to manage their speed depending on traffic and road conditions. Don't just say "slow down," instead remind them that you're approaching an intersection, so it's time to ease up on the gas pedal, which will slow the car down.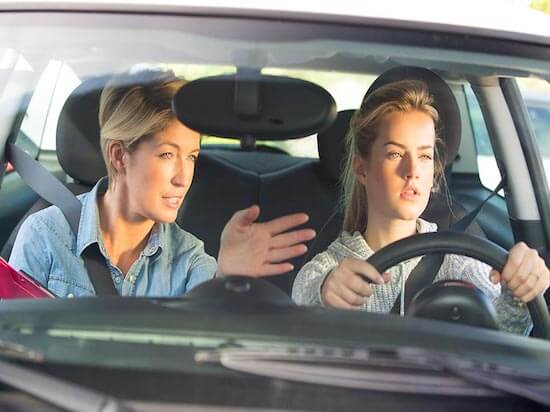 Teenage drinking and driving:
Any amount of drinking increases the risk of crashes for teen drivers. Even though legal age of drinking is 21, 15% of drivers 16-20 were involved in fatal motor vehicle crashes with a blood alcohol concentration percent of .8 or higher. The CDC reports that high school students drive intoxicated about 2.4 million times each month. So how do you deal as a parent? How do you help prevent underage drinking?
A tried and true method is to have no alcohol at home, or lock the bottle up. Take inventory of how much you have and warn older siblings not to provide the alcohol to their younger brother(s) or sister(s). Talking about underage drinking shows children you're not indifferent to the behavior. And always stay in touch with parents of your children's friends.

Having teenage children is challenging, always trying to protect them from the day-to-day obstacles they face. We hope these teen driving facts and safety tips can assist you in keeping teenage drivers safe.