Getting behind the wheel without a driver's license is a severe offense, with fines, penalties, and restrictions depending on circumstances. All 50 states and the District of Columbia penalize drivers on the road without licenses. For some states, an unlicensed driver gets fined up to $500 like in Alabama and Arkansas, while others issue vehicle impoundment like in Delaware and even jail time like in Indiana.
Use eTags© to Quickly Complete Your DMV Service. Renewals, Title Transfers and More, All Online!
How can you get a suspended driver's license
Having a license suspension can be a result of several infractions, such as a DUI or accumulating too many points within a specific time frame. For example, in Florida 12 points within one year results in a 30-day driver license suspension, while 24 points in 3 years results in a one-year suspension.
If your Florida driver license was issued because of a mistake or fraud like false information or ID, it will be canceled
If you don't complete a court-order traffic school class, if you're at fault for an accident resulting in fatality, or serious injury, and even if you're delinquent in child support payments, you can be stuck with a driver license suspension in the Sunshine State. A suspended driver's license can also prevent you from renewing your vehicle registration, meaning that you can't drive your vehicle on public roads.
Hardship driver license including Florida
Some states offer a hardship driver license (also called restricted licenses) while yours is suspended. This allows the driver to get behind the wheel with restrictions, such as driving only to and from work or school. Arkansas, Kentucky, Wisconsin, and New Hampshire offer driver's hardship licenses by various names, but same idea.
In FL, if your driver license and license plate are suspended for not having insurance under the No-Fault Law, you have to pay $150 and show proof of insurance to get them back. If it happens a second time within three years, the fine goes up to $250
In the Sunshine State, before you apply for a hardship license, you must be able to prove enrollment in a 12-Hour Advanced Driver Improvement (ADI) course. Once you register for a course, you get an enrollment verification letter to use when you apply for the hardship license with a local Florida Bureau of Administrative Review Office.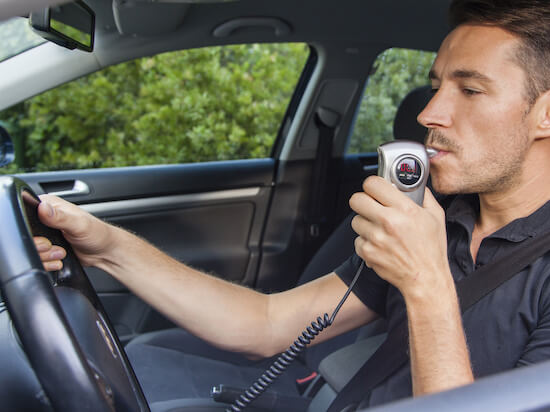 California driver license suspension
In the Golden State, a first offense of driving with a suspended or revoked license results in a fine of up to $1,000, and imprisonment between 5 days and 6 months. A second offense brings up the fine from $500-$2,000, plus imprisonment between 10 days and 12 months. If the license was revoked because the driver was behind the wheel while under the influence of alcohol or intoxicating drug, a 30-day minimum jail sentence plus mandatory installation of an ignition interlock device are added to either sentence.
In CA, the exact penalties for a suspended driver license depend on why your license was revoked in the first place, your driving history, and whether you had past convictions for driving on a suspended license
If you drive recklessly in California, you can get up to 90 days in county jail, driver's license suspension for a month, and your vehicle impounded. A second offense gets you a 6-month jail sentence and a year-long license suspension.
Unlicensed in Maryland
If you're driver's license is revoked in the state of Maryland, you're looking at a misdemeanor with imprisonment for up to one year. A fine of no more than $1,000 can be added to your jail time. Your Maryland license can also get an extended suspension, an increase of up to one year to be precise. Another offense can lead to your vehicle being take away and more jail time up to 2 years.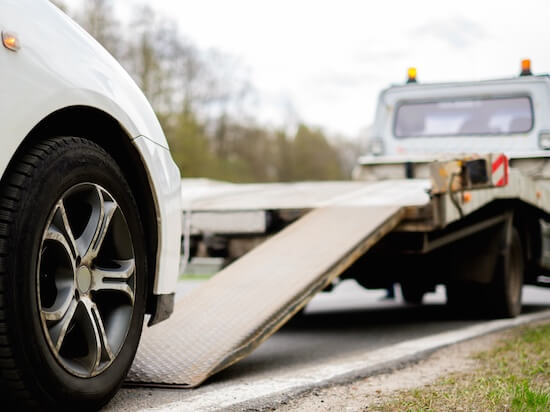 In the Old Line State, when you're eligible for reinstating your driver license depends on how many revocations you have. For one revocation, you can apply for reinstatement in Maryland after 6 months. For three, the wait time is 18 months. To reinstate, you must contact the Driver Wellness and Safety Division of the MVA.
New York license revocation
In New York State, the first time you have your driver license suspended, you can expect jail time for no more than 30 days plus/or a fine between $200- $500. A subsequent offense results in imprisonment of up to 180 days plus a fine of no less than $500. In NY though, a revocation means your license is canceled, so you have to apply for a new driver license once suspension is over. You may also be required to take the written and driving tests again.
Unlicensed in Ohio
The Buckeye State asks drivers with suspended license to pay a fine of up to $1,000, plus 500 hours of community service. A second offense leads to jail time of up to 180 days and a $1,000 fine. The state of Ohio can also impound your OH license plate, depending on the type of driver license suspension: Insurance suspension, alcohol and drug suspension, court suspension, and more.
For example, a second non-compliance offense in Ohio for auto insurance in a five-year period results one-year license suspension. The OH courts may order a block and impoundment of the registration and license plates at the time of sentencing a second-offense OVI (operating under the influence).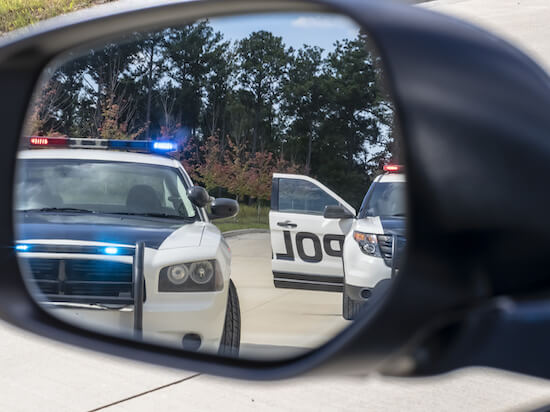 Pennsylvania license suspension
In PA, your driver license can be suspended for many reasons as listed above, as well as if there was any fraud committed with a vehicle such as forgeries and counterfeiting related to vehicle documents. You can also become unlicensed if you're convicted of using a vehicle when commissioning a felony.
SEE ALSO: SUSPENDED VEHICLE REGISTRATION IN PA DUE TO INSURANCE LAPSE
Getting behind the wheel with a suspended or revoked driver license in PA typically results in an additional period of suspension
In most cases in Pennsylvania, driving with a suspended license is a summary offense and carries a fine of $200, but no jail time. But, DUI types of suspension have higher and penalties. A first offense results in a $500 fine and a 60-90 days jail time. A third offense carries a $2,500 fine and at least 6 moths of jail time.
The National Conference of State Legislatures published the list of all states law regarding driver license suspension and its fines plus penalties.