In January, 2020, a little over 30% of vehicles in the U.S. were leased. The year before, that number was closer to 34%. Vehicle leasing is an attractive alternative to car buying, since monthly payments are typically lower than loan payments that come with financing. Plus, registered drivers who lease their vehicles get a new car when their lease is up, so they're never really driving something old.
Use eTags© to Quickly Complete Your DMV Service. Renewals, Title Transfers and More, All Online!
Last year, Honda Civic, Toyota RAV4, Chevrolet Equinox, and Jeep Grand Cherokee were the most leased models
Automotive demand is heating up
Today's automotive landscape with its materials shortages, higher car prices, lack of inventory in dealership lots nationwide, makes a good case for leasing. In fact, the broader your car search, the better this year. Even if you're someone who typically finances a car, make sure to stay open to all sorts of alternatives because it's that hard to find the vehicle you want in 2021. Too many factors are at play, too many disruptions along the entire supply chain.
Ford missed its global first quarter production forecast by 17% and expects the loss to widen to 50% in the second quarter of 2021
Just like you would research, read reviews, test drive, and negotiate when car buying, you should do the same when looking for a car lease. Many drivers think that they have less leeway when leasing a vehicle, but there are smart strategies that can help save money, reduce interest rate, and more. Make sure to verify with your car dealer if they offer single-pay car leases. Also don't forget to mention the car brands you're interested in, since that can affect your car salesperson's answer.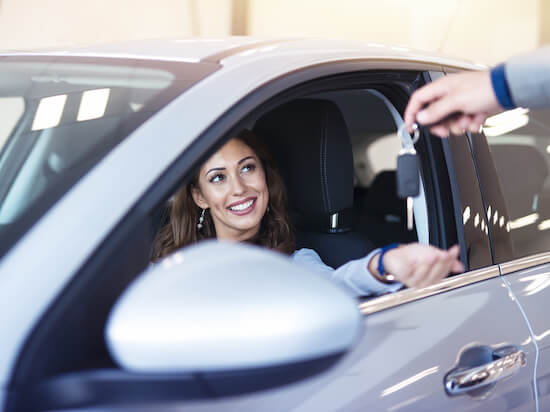 With a one-pay car lease, lenders typically give better interest rates because drivers pay the entire amount in one lump sum
Single-pay car lease aka one-pay lease
A one-pay lease, also known as a single-pay or pre-paid car lease, is like a standard lease where you use the vehicle only for a set period of time. But, instead of making monthly payments throughout that time, you pay the entire at amount when your lease starts. One of the biggest benefits of a single-lease is less interest rate paid. Some car brands offer a significant discount on interest rates, for example: 0.4% instead of the standard 2.8% It also means you return the car to your dealership, but more on that later.
SEE ALSO: A YEAR AFTER FIRST LOCKDOWN, CARS ARE SELLING LKIKE HOT CAKES
Mercedes-Benz, Toyota, and Nissan are the most commonly leased car brands
A single-pay car lease is less expensive than a traditional one since your payment covers the depreciation of the vehicle. You don't pay interest on the full cost of the car, only on the value of it at the end of its lease. That's called "residual value" and it's usually 60% of the MSRP.
Lexus and Audi discount the interest rate for pre-paid leases
Another way a one-pay car lease can save you money is directly through the automakers. Some car manufacturers like Lexus and Audi discount the interest rate for pre-paid leases. Honda also has a one-pay lease program featuring sales and income tax benefits, GAP insurance coverage and $500 waiver fees.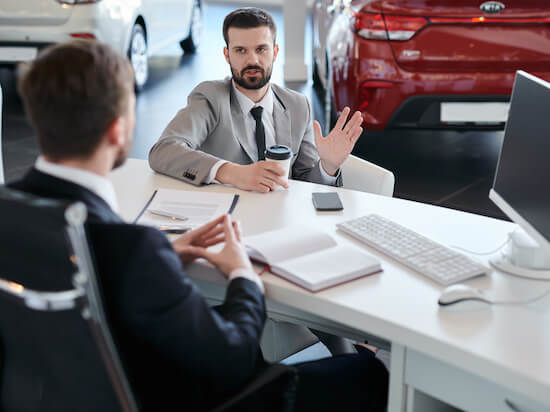 Pre-paid car leases are great for those without credit history
Single-pay car leases are a lot easier when it comes to credit approval too, so if you're a driver with a more challenging credit situation or lower credit score, pre-paid might be right for you. Plus, when your leasing dealership reports your vehicle is all paid upfront, that's a positive item on your credit-building efforts. This one-pay lease option may also be good for those who recently moved to the U.S., and haven't had a chance to build their credit yet.
Last year, the average credit score needed for a car lease was 729
Paying all upfront can cost you later, in case of accident
The main issue with pre-paid leases revolves around car accidents. If you get into a crash and total the vehicle, or if it's stolen, auto insurance coverage pays for the market value of the car. That amount may not be equal to what you paid upfront, so you could lose money. Gap insurance may help with this drawback. Guaranteed Asset Protection (gap) insurance covers the difference between the car's value and how much you owe on the lease.
The 2020 Hyundai Elantra is one of the cheapest vehicles to lease with no money down
Buy or return your lease
At the end of a one-pay lease, you can either buy out the lease or return the vehicle. If you want to buy the car, you pay the residual amount.  Or you can just return the vehicle and pay for additional charges for excess mileage or wear and tear if there are any.