We all love life hacks. They make our lives easier thanks to wild imagination inspiring thoughts of "where has this been all my life?" We're sure you've heard of using frozen grapes to chill wine. Or running your computer keyboard with a post-it note to remove dirt and grime. Or the rubber band around the paint can to remove excess paint. But what about car hacks?
What are some of the best ways to simplify your drive and make the best out of your vehicle?
Use your chin to activate key fob
If you're trying to lock your car doors, but your key fob is out range try holding your fob right under your chin to get more reach. Specifically, try to get the metal part of the key fob under your chin.
This technique, highlighted in the New York Times, turns your head into a sort of antenna. Apparently, the fluids In the head work as a conductor, helping you get a few car lengths worth in range.
Save Money on Your Auto Insurance Bill, Compare Quotes Fast
Use gum container for loose change
When you're done with your gum, just keep the container for coins. It fits perfectly in the cup holders, giving you easy access when you're driving.
Try a newspaper for those annoying car stickers
If you have an annoying sticker on your car window, maybe because you didn't park in your dedicated parking spot or maybe it's a business promotion, try using a newspaper to peel it off. Take a newspaper, soak in warm water and cover the sticker with it. Leave it there for about 15 minutes. Then watch the sticker come off.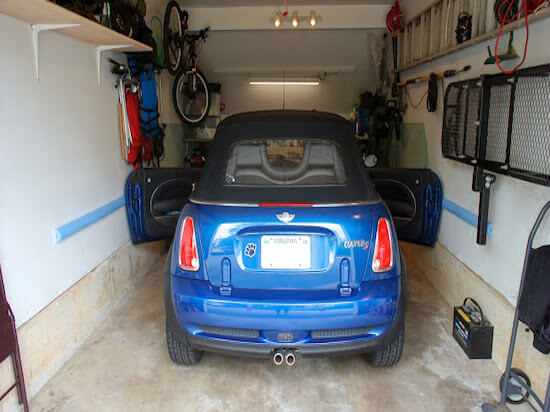 A pool noodle can save your garage
If you have a narrow garage, and trying to maximize its space. Try to fasten pool noodles to the garage walls, to protect your car as it drives in. It'll save your vehicle from future scratches, scrapes and damage.
Use toothpaste for your headlights
After a while, cars' headlights fog up. They get cloudy, and lose their sparkle and shine. An easy fix is to use toothpaste. Just place it on a cloth and scrub the headlights. You can also use toothpaste to remove scuffs. Just rub over scuffs and wipe clean.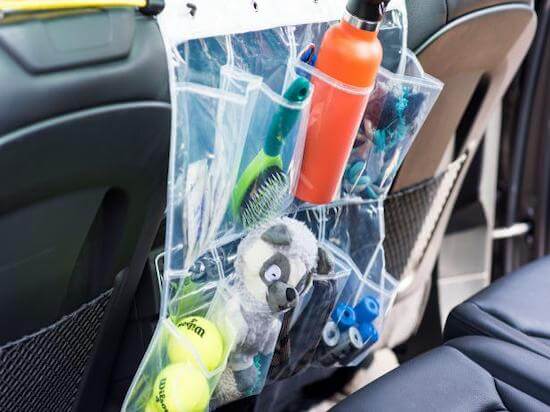 Try a plunger to fix a dent
This car hack has been popular for quite some time. If you have a small dent, nothing heavily damaged, you can try using a plunger to pop it back.
Use a shoe organizer for more storage
Get a shoe organizer that you can hang in the back of both driver's and passenger's seats. You can store a variety of items, across "pockets." You can stock tissues, band-aids, snacks, practically anything you want. Plus, it's an easy reach for the kids sitting in the back.