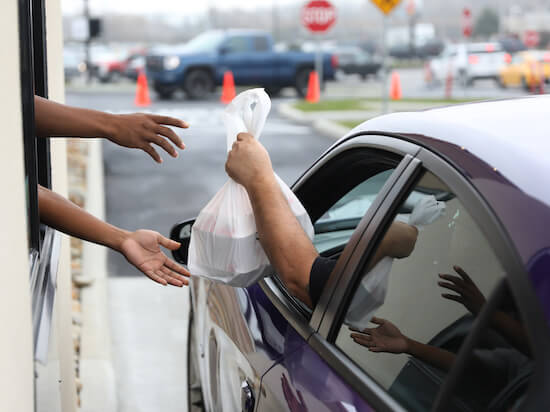 Everyone loves that new car smell, but no ones like the eau de rotten eggs! Of course that engulfing odor can be from a forgotten lunch under your seat, but there's a possibility that it's a problem with your fuel system. How about a smokey smell? Maybe it's an exhaust leak? Keep reading to know which smells mean more serious car issues and worth taking a closer look at to ensure your vehicle is running smoothly.
Use eTags© to Quickly Complete Your DMV Service. Renewals, Title Transfers and More, All Online!
Sulfur smell can lead to car fire
If your catalytic converter, fuel filters, or fuel pressure sensors are damaged, a sulfur gas can leak out. That's where the rotten eggs smell comes from. You may have to replace your transmission fluid or handle a more serious issue.
There is a tiny amount of sulfur in the form of hydrogen sulfide within the gas in your fuel tank. Driving converts it into sulfur dioxide, but when it doesn't convert the converter could be damaged. If you don't replace it, it could lead to a fire at higher temperatures. If it's not the catalytic converter, check fuel pressure sensors. They regulate how your car uses the fuel. If sensors are not efficient, they can allow the oil to clog up the converter. Finally, examine your fuel filter and replace is broken.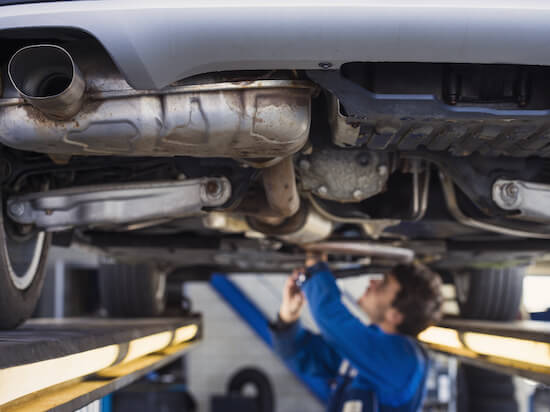 Smokey scent can mean exhaust leak
Exhaust fumes smell can be the result of an exhaust leak behind the catalytic converter. It could be a damaged muffler or a cracked exhaust pipe. If you hear a loud, rattling sound when driving, it can certainly be an exhaust leak. A less serious problem to blame is poor sealing on the car's windows and door seals.
A simpler, easier-to-fix issue related to gas smell may just be a loose, damaged, or missing gas cap
Many drivers enjoy the smell of gasoline when they're fueling their gas tanks at the station. Car gas is made up of a variety of ingredients including lubricants, anti-rust agents, and other compounds like xylene. But it's the benzene that creates the gas smell everyone recognizes at the pump.
If the gas odor in your registered vehicle is still there hours after you leave the gas station, it's possible that the vehicle has a leaky fuel tank or injector. You may see a puddle (under the back of your car) form from the leak or one of the fuel lines is leaking which is probably not as visible. Spark plugs can also be responsible or a gas smell. If they're not tight enough, the fumes can exit the cylinder. Your EVAP system is another way fuel vapors can escape, causing your car to smell like gas.
Benzene is added to fuel to increase octane levels for better engine performance and fuel efficiency
A little (sidebar) history on gas smell
In the 1800s and early 1900s, after-shaves and hygiene products had benzene in them for a sweeter aroma. Benzene was also used as a solvent to decaffeinate coffee. Of course, today benzene is a known carcinogen and is dangerous with high exposure, so it's no longer in any of these items products.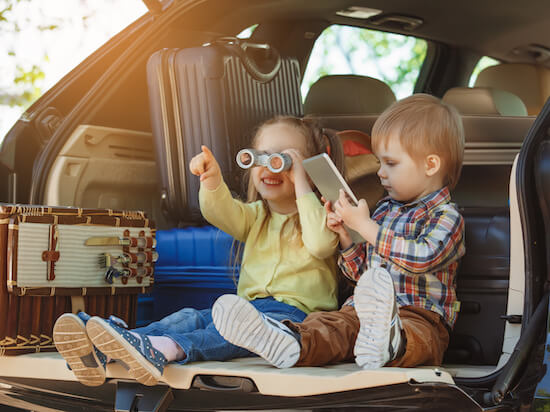 From a scientific perspective, those who enjoy the smell of gas (benzene) do so because the odor is related to a childhood memory. Smell triggers memories, so the same way baked goods can remind you of grandma's house, pumping fuel at the gas station can evoke pleasant memories. The other reasoning for enjoying the smell of gasoline is on a subconscious level. Discover Magazine explains that scent bypasses the thalamus, which helps us registers sensory inputs from our eyes, nose, ears, and more. So by having a "direct line" to our brain, the emotional response to gas smell happens on a subconscious level.
A musty smell from your car's A/C vents could mean that excess moisture has accumulated in air filter or drain line
Burning odors equals loose rubber hose?
A burning rubber smell may mean your vehicle's rubber hose or belt under the hood has loosened. This makes all other parts move around and meet hot engine parts creating that burning odor. If it smells burnt but not rubber-like, it may be a damaged electrical fuse, an overheated A/C compressor or even brake pads.
Check out our DIY hacks to keep your vehicle smelling fresh and clean