Updated April 27, 2020
Getting started with Florida tags and renewals can be confusing for many of us.
It's hard to stay current with specific DMV rules and updates, especially when you don't have the time, nor the "patience" to learn more about them.
Things get even tougher when you look up for information that cannot easily be found online due to its complexity.
Fear not! Here we grouped 5 additional questions and answers about FL tags and renewals you need to know beforehand.
Save Money on Your Auto Insurance Bill, Compare Quotes Fast
Note that this article is a continuation to our "8 Common Questions About DMV Tag Renewal in Florida" blog post, which helped many users learn more about tag renewals in Florida.
#1 Can I transfer my tags to a new vehicle in Florida?
Absolutely. If you bought a new or used vehicle, you can transfer your current license plate (tags) to your new car.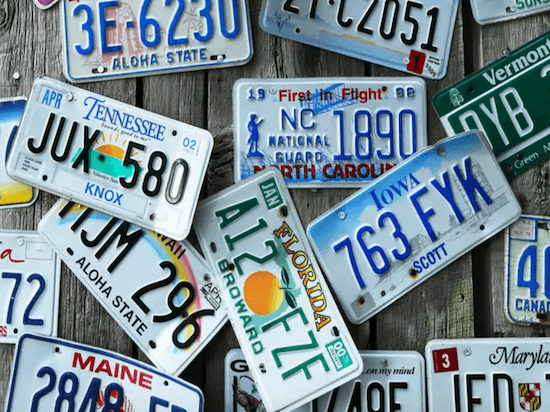 It is a simple procedure for drivers who want to keep their license plate number after getting a new vehicle.
Though you can transfer tags from an old car to a new one only if you are registering the new car:
In the same name(s) of your current vehicle registration record.
In the name of (at least) one owner of the current registration.
In the name of the current owner's surviving spouse.
You can start this procedure when registering your new car at your local DMV agency. Yet you cannot transfer your tags to another person.
#2 Can I get a temporary tag in Florida?
Of course. This question applies to non-residents who purchased a car in Florida and need to get it back to their location for vehicle registration procedures.

Note that the local Tax Collector's agency needs to approve your request to be able to legally drive the new vehicle to your local state.
Yet you will need to pay Florida sales tax and give enough proof of valid car insurance in order to receive a temporary tag.
#3 I lost my license plate in Florida. What can I do?
You can qualify for license plate replacements had your plate or decal got lost, stolen, or damaged.
You could either request a replacement either in person or online.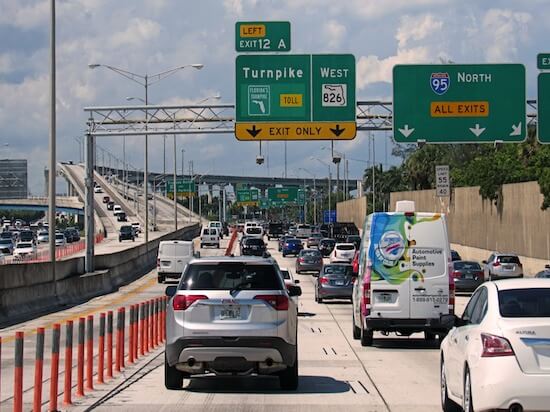 When it comes to in-person replacements, you must visit your local DHSMV and bring the following items:
A completed Application for Replacement License Plate, Validation Decal, or Parking Permit (Form HSMV 83146).
Your current vehicle registration.
Payment of your replacement fees (either lost, stolen, or damaged).
If applicable, bring the damaged license plate or decal.
Bring a copy of the traffic ticket for driving with a damaged or defaced license plate (if applicable).
Alternatively, you could use our eTags' portal to replace your lost/stolen/damaged license plate.
All you need to do is visit our online portal, enter your license plate number, your personal information, and select your preferred payment method.
Our service is fast, easy to use, and, more importantly, convenient.
#4 Can you drive with expired tags in FL?
Driving with an expired registration in Florida is illegal. You could face expensive penalties depending on the reason why you got pulled over.
You are advised to pay attention to your renewal period and abide to the norms set by the DMV to avoid late fees beside your renewal fees.
If you are a FL resident, you can use our portal to renew your registration by following our simple steps without having to schedule trips to your local DMV agency.
Had you failed to renew your tags on time, don't panic! Our online service can help you renew your expired tags from the comfort of your own home or office.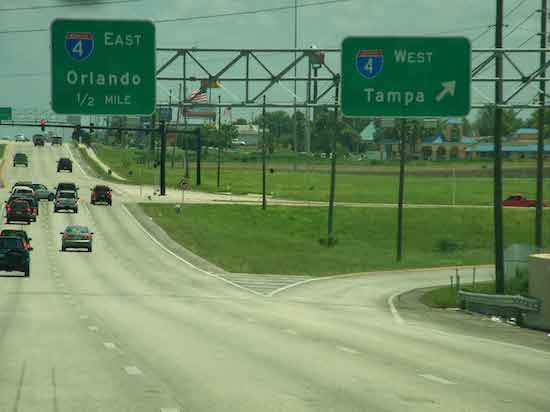 #5 Do I need my old registration to renew my tags in Florida?
No. You will have a clear overview of your vehicle registration, including renewal fees and date, once you get your renewal notice.
However, if you haven't received your renewal notice yet, as your county is not required to send one, you could use your current registration to renew it either in person or online.
Note that you could always use your license plate number to renew your registration online when using our portal, in case you cannot find your registration certificate nor your renewal notice.
It's your responsibility to renew your registration on time to avoid expensive fines and other unnecessary hassles.
If you have any other question in regards to tag renewals in Florida, please let us know in the comments below.
SEE ALSO: Driving in Florida: Common Vehicle Registration Questions