When you think of driving safety, you don't really think of parking lots. The speed limit is low, the parking spaces are for the most part well-defined, and you don't have to handle as many distractions like on the highway. However, parking lots are the site of many accidents. In fact, according to the National Safety Council there are over 50,000 crashes in parking lots and garages every year, where on average at least 60,000 are injured and 500 or more die.
Use eTags© to Quickly Complete Your DMV Service. Renewals, Title Transfers and More, All Online!
Nearly 20 percent of vehicle accidents happen in parking lots
Parking lot accidents become even more frequent during holidays such as Thanksgiving, Black Friday, Christmas time, or during high-season traveling like summer vacation, spring break, and more. Car insurance providers say claims go up during Black Friday and run above normal throughout the holiday shopping season, when people are rushing from store to store to complete their to-do lists. The number of incidents is probably higher, since many accidents in parking lots go unreported.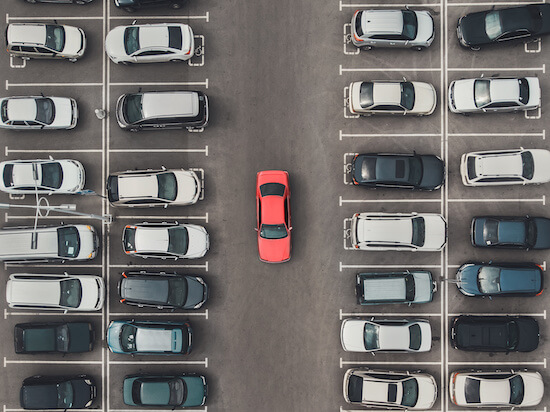 Common parking lot accidents in the U.S.
There's a lot going on in a parking lot, from pedestrians crossing at random places, to people returning shopping carts, drivers going in the wrong direction among the parking lanes, motorcycles zig-zagging through, and the like. The most common parking lot vehicle accidents are the following:

• Two drivers reversing their cars back up into each other
• One driver moves forward out of a parking space and oncoming traffic or lane. Typically, the oncoming car collides with the front or side of the car pulling out.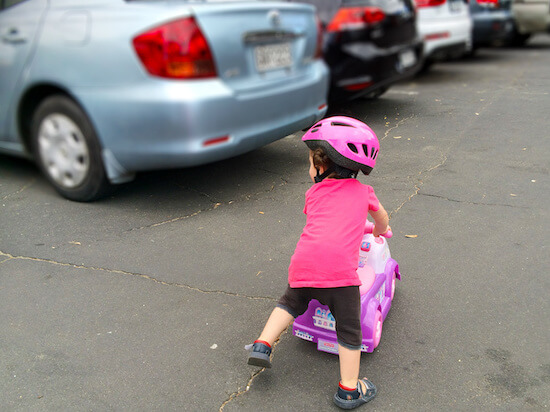 • One driver reverses out of a parking space and hits an oncoming car
• Two drivers attempt to move into a single parking space and crash into each other
• At a stop sign, one driver rear-ends another vehicle
Reduce driving distractions in parking lot
Distracted driving accounts for thousands of crashes every year. In fact, the National Highway Traffic Safety Administration reported 3,142 fatalities in 2019. The NHTSA defines driving distracted as any activity that diverts your attention from driving, including texting, eating, even fiddling with your car's radio or navigation system.
Texting is the most alarming distraction. Sending or reading a text takes your eyes off the road for 5 seconds
These are the same issues arising in parking lots. It's important to put your phone away, and focus on what's in front of you as you're looking for a parking spot or coming out of one. Drive slowly, watch out for pedestrians and children, and use your backup camera to help you navigate. If you're wearing headphones, take them off so you could hear sounds and signals around you.
SEE ALSO: SO YOU'VE HAD A PARKING LOT ACCIDENTS, WHAT'S NEXT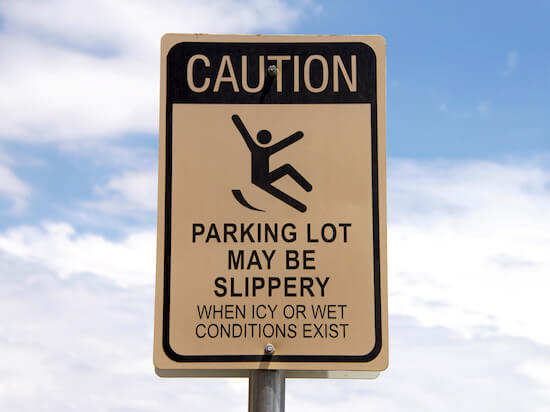 Parking lot general safety tips
Poor pavement striping, potholes, cracks, lack or hidden signage, debris, bad lighting, puddles, and snow and ice can all lead to vehicle accidents in parking lots. Slips, trips and falls are also common for many pedestrians in garages.
• Park your vehicle in a visible and well-lit area, as close to the building/place you're going to
• Find a parking spot that's closest to stairwells, elevators, and exits
• Have your keys out before you approach your vehicle
• When you can, especially at nighttime, have someone walk with you to your car

• Put your phone away as your approaching your vehicle
• Before backing out, do a 360 degree walk around your vehicle to ensure nothing is blocking your exit
• When backing up, look over your shoulder and use your mirrors, in addition to the backup camera if you have one
• Use parking assist so the car can do most of the work
• Park away from poorly-parked cars and pick a spot that's easy to get into and exit