Updated March 31, 2020
Pennsylvania is the 5th most populous state, with Philadelphia and Pittsburgh having the most population. The 33rd largest U.S. state has a little over 9 million licensed drivers.
Use eTags© to Quickly Complete Your DMV Service. Renewals, Title Transfers and More, All Online!
Use eTags© to Quickly Complete Your DMV Service. Renewals, Title Transfers and More, All Online!
Part of your duty as a driver in Pennsylvania is to renew your car registration on time, making sure you follow the rules set by PennDOT. Driving with an expired registration can result in an expensive ticket, if caught by a cop. Of course, you don't want to get in trouble with law enforcers, so the best choice is to renew your registration with the BMV.
As any other driver, you'll be getting a PA registration renewal notice in the mail. If you haven't gotten a notice, you can always fill out a Request for Registration (Form MV-140) and mail it to the BMV in the address below:
Bureau of Motor Vehicles
1101 South Front St
Harrisburg, PA 17104.
For the most part, it's better to act proactively to avoid any potential hassle during your renewal period. A simple way to ensure you get your vehicle renewal notice on time is to verify that the BMV has the right address information on record.
Sometimes people relocate within the state, from one house to another, forgetting that they need to report any changes of address with their local BMV branch.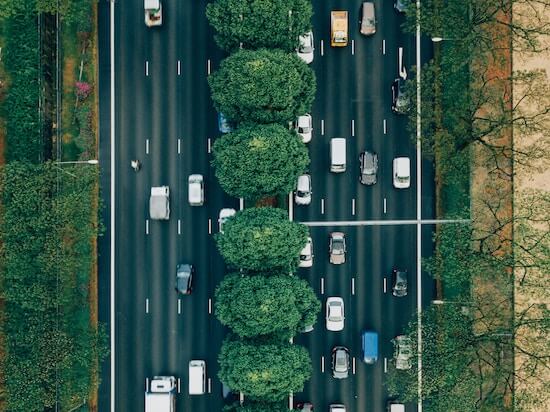 What do I need to renew my registration in Pennsylvania?
All you need to do is pick a renewal method from the following options: online renewal, renewal by mail, or in-person renewal.
Each choice has its own requirements and limitations of which you need to be aware of.
Regardless of your choice, you are strongly advised to keep your documents handy and follow the instructions so as to avoid making mistakes or prolonging a procedure that shouldn't take too long to complete.

Online registration renewal
You can renew your registration online by visiting our eTags portal and follow our easy-to-follow instructions which takes few minutes. To renew just, select " Renew Vehicle Registration" and provide the following information:
Enter your license plate number
Pay your renewal and convenience fees
It's fast and easy, isn't it?
You can always visit the PennDOT portal and renew your registration online, but there are some limitations that may restrict the process:
You can renew your registration with the PennDOT only if they have your current name and address on file
The PennDOT online portal only works with users whose registration card expires in 6 months or less
eTags offers greater flexibility making renewals less complicated but that's not all the benefits of using our portal for registration renewals in PA.
Once you renew with eTags, you'll have access to a downloadable  registration card indefinitely, whereas the PennDOT only allow users to download their registration card for 30 days
eTags also prints and mails your registration card regardless of your location, which is a great for people without a printer. Just pay an additional fee and problem solved!
Did we mention that we can renew your registration for 1 o 2 years?

Registration renewal by mail
As mentioned before, you'll need to make sure that you get your renewal notice in the mail, otherwise you'll have to fill out a Request for Registration (Form MV-140). Once you get your notice, follow the instructions and mail the notice along with the payment to the PennDOT address indicated on the renewal notice.
Registration renewal in person
From Philadelphia to Mechanicsburg, residents must visit their local PennDOT agency and submit the following documents:
Registration renewal notice/application; or
A completed Request for Registration (form MV-140), if you haven't received or lost your notice
Payment of fees
Unfortunately, nobody wants to drive during rush hour, re-schedule important meetings, or stand in line just to complete a registration renewal procedure which shouldn't be that demanding.
That's why you're strongly advised to consider technology as your favorite ally when it comes to registration renewals.
You'll be saving time planning your day by doing things that really bring value to your day while we take care of your renewal in the most convenient way.
SEE ALSO: Your Survival Guide To Visiting The DMV – Tips And Tricks