If you buy a vehicle from a car dealership, then most likely its F & I department will process all the paperwork needed to transfer you the title. They'll apply for a certificate of title on your behalf, include the appropriate Ohio sales tax county, and fees.
Use eTags© to Quickly Complete Your DMV Service. Renewals, Title Transfers and More, All Online!
You have 30 days from the date of sale to transfer a vehicle title in Ohio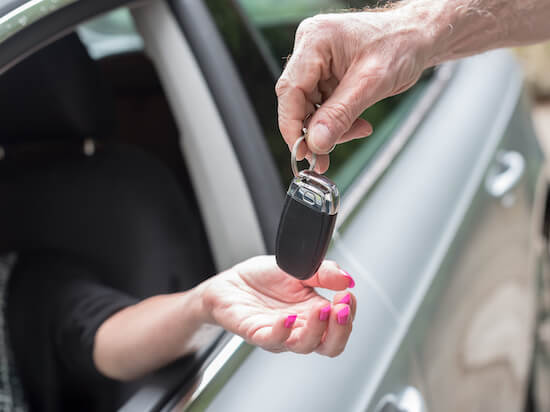 No separate title application needed
But if you're purchasing a car from a private seller, you need to handle the transfer of ownership on your own. As a seller, he/she needs to complete the assignment of ownership portion on the back of the Ohio title and sign. With the seller's signature on the back of the title, you the buyer are exempted from having to separately complete an application for certificate of title.
If there's a lien holder on the vehicle, it must be noted in the assignment of ownership portion on the back of the title
Ohio title transfers online
eTags now offers Ohio title transfers online, so there's no more need to visit your County Clerk of Courts Title Office to complete the transfer of ownership. eTags also offers registration services, so you can skip the trip to your Deputy Registrar License Agency for your tags. If you choose to transfer your Ohio vehicle title online, make sure your title is signed by the seller and you(the buyer) and that it's notarized.
SEE ALSO: OHIO VEHICLE REGISTRATION; HOW TO RENEW OH TAGS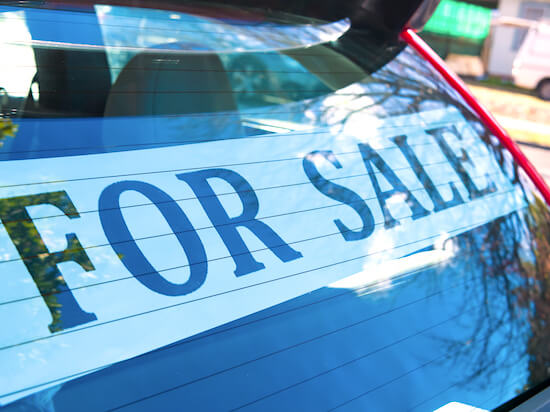 When transferring an Ohio title, the buyer pays sales and use tax on the purchase price of the vehicle
The eTags app allows you to just click through a few fields, answer a few questions upload documents needed and your order is complete. There's no appointment needed, and no waiting in line.
Ohio title replacement if your title is lost
eTags also processed duplicate titles for Ohio drivers. So if you're looking to sell your used vehicle, but can't find your original title, you can order a title replacement online. Once you get the duplicate title by mail, you can use it to sell your vehicle and transfer the ownership to the new buyer.
In Ohio, all-purpose vehicles (aka ATV vehicles) and off-highway motorcycles are titled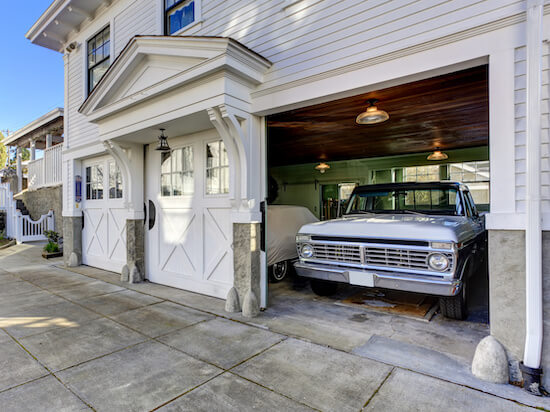 Transferring an Ohio title to a surviving spouse
If a married Ohio resident owned at least one vehicle at time of death, the surviving spouse can transfer vehicles valued up to $65,000. An original Ohio title number is needed and a certified copy of the death certificate. You must also sign a Surviving Spouse Affidavit form BMV 3773. On that form you'll list the vehicle make, model, year, body type, VIN number , and value. If there's a lien holder on the title, it will be carried over when transferred.
Should you need to register the vehicle after you transfer ownership, you can process the paperwork online with eTags.