Automotive has changed considerably (and continues to transition) in the past two years, since the pandemic affected practically every part of the industry. From home deliveries to low inventory and less production due to parts shortages, buying a car today is quite different.
Use eTags© to Quickly Complete Your DMV Service. Renewals, Title Transfers and More, All Online!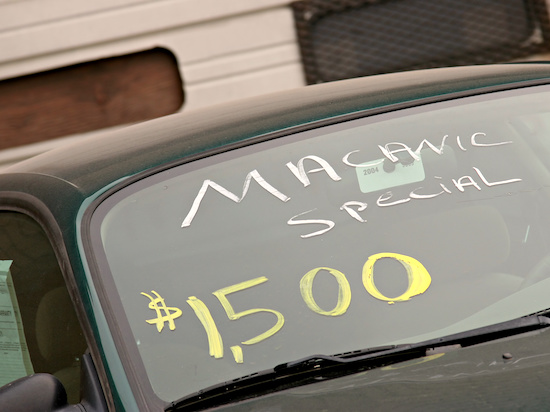 An odometer is the part of your car that records how many miles you've driven
40.9 million used cars sold last year
Used vehicles, especially, have had quite year. Some secondhand models are even more expensive than their newer counterpart. iSeeCars says a slightly used Mercedes-Benz G-Class costs more than the new version — 35.6% more expensive. A secondhand Ford Bronco Sport is 16.4% more expensive than buying new which translates to $5,766 more. A used Chevrolet Suburban goes for 12.9% more than buying a brand-new model. That's close to $10,000 more for that used vehicle.

In 2020, there were 39.3 million used vehicles sold compared to only 14 million new models. By 2021, Cox Automotive reported there were 40.9 million secondhand cars sold; a 10% increase than the year before. 22.2 million of those used vehicles were sold through dealerships not private sales. In just one year, from January 2021 to January 2022, the price of used cars and trucks jumped 40.5%. By February 2022, the average price for a secondhand car was $27,608.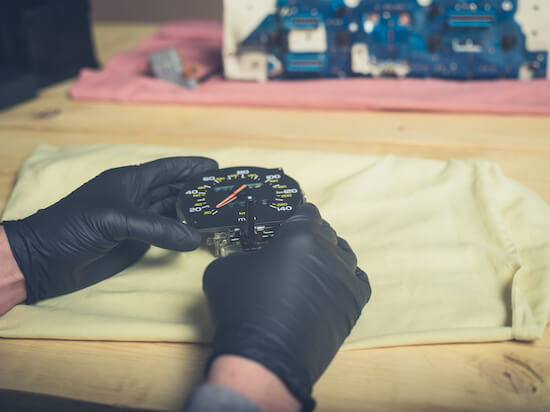 A car's odometer reading is a huge factor in determining how much it's worth…how much it can sell for
452,000 used cars are sold with false odometer readings annually
With so many used vehicles being sold, it's crucial that you know how to inspect a secondhand car before you buy. Aside from possible water damage, faulty systems and controls, or a bad battery, the odometer is a car component to check carefully.
Odometer fraud, aka odometer rollback, is when the odometer is tampered with in order to make it appear like the car has less mileage on it, hides the true distance a used vehicle has traveled. The NHTSA says about 3.47% of all used vehicles sold have odometer tampering.
Every time a vehicle changes ownership (sold or the title is transferred), the total mileage must be documented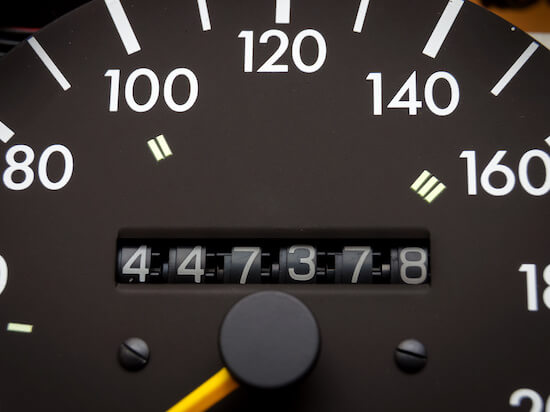 Yes, digital odometers can be rolled back too
The odometer of a vehicle can be rolled back, taking countless miles off the number showing on a car's dashboard. Even digital odometers can be rolled back, just by removing the circuit board to change the reading. There's also rollback equipment like mileage correction tools that can tamper with the odometer's reading.
Avoid getting tricked by odometer fraud
• Before you buy a used car, make sure to get a vehicle history report. It will cite any damage to the vehicle, accidents or repairs, previous owner details, unfixed recall status, lien status and more. More importantly, the registration history includes odometer readings. So you can compare notes so to speak with the car you see in front of you and figure is the numbers make sense.
• Take the used vehicle out for a spin to see if the odometer is ticking or the digits spin as you add mileage during your test drive.
• Look at the odometer itself for signs of tampering. Are all the numbers lining up correctly? Are some digits crooked, or have gaps? Can you tell if the dashboard and instrument panel covering were removed? Look for dents, mismatched screws and scratches. Look for figure prints or smudge marks on the inside of the odometer too.
In some cases of odometer tampering, the number visible on the dashboard will be altered, while the control module of the vehicle still holds the precise mileage
• The car's condition can also be a sign of odometer rollback. The wear and tear of the vehicle should match the odometer reading. A car with 50,000 miles on it, looks a lot different than one with 150,000 miles, both inside and out. Take a close look at steering wheel, gear shifter, and pedals.
If you suspect fraud, the NHTSA recommends you contact your state's enforcement agency.