The state of New York is following in California's footsteps with a new legislation that mandates all new passenger cars, light trucks and off-road vehicles sold be zero emissions by 2035. In other words, New York drivers looking to buy new vehicles will have to choose between all-electric vehicles, plug-in hybrids (PHEVs), and hydrogen fuel-cell vehicles.
Use eTags© to Quickly Complete Your DMV Service. Renewals, Title Transfers and More, All Online!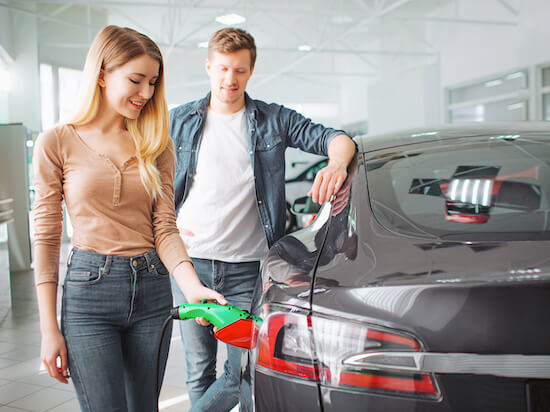 No ban on previously-owned gas vehicles
FCEVs are more efficient than conventional internal combustion engine vehicles and don't produce polluting tailpipe emissions. These hydrogen-powered vehicles only emit water vapor and warm air. The 2021 Toyota Mira and 2021 Honda Clarity Fuel Cell are both examples of FCEV. New York State won't ban already privately-owned gas or diesel vehicles.
FCEVs qualify for alternative fuel vehicle tax credits
New medium & heavy truck sales banned by 2045
The newly signed legislation by New York State Governor Kathy Hochul proposes a longer timeline for new medium and heavy-duty trucks to go emission-free by 2045. The Governor's Office is also requiring an increasing amount of all new trucks sold in the Empire State to be zero emissions by 2025. Modeled on California's Advanced Clean Trucks Rule, NY proposes the ban to be enacted over time, starting with model year 2025.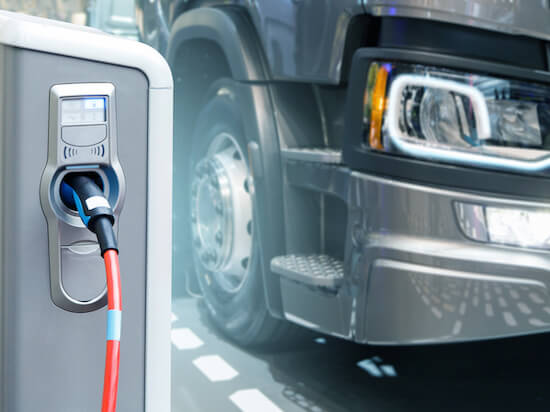 By the 2035 model year, the rules call for at least 55% of Class 2b-3 vehicles (8,501-14,000 lbs. GVWR) which includes utility and delivery trucks, step vans, heavy pickup trucks and urban delivery trucks to be zero-emission. 75% of Class 4-8 vehicles like for example the Ford E-450 passenger van and F-450 super duty pickup as well as walk-in city delivery trucks to be emission-free. 40% of Class 7-8 vehicles to be zero-emission.
New York State want to cut greenhouse gas emissions by 85% by 2050
81,850 registered EVs in NY State
Battery electric vehicles for only 1% in New York State right now, with close to 82,000 EVs on the road. According to the NY DMV, the Empire State 13,814 electric vehicle original registrations in 2021 and a little over 10,000 plug-in hybrid EV registrations. The Tesla model 3 is a top favorite in New York among EVs, with the Toyota Prius Prime comes in at second place. Chevrolet Bolt and Ford Fusion Energi both have over 3,000 drivers in New York State, while the Kia Soul EV has less than 170 models on the road in NY.
Go electric in NY, get discount
In some parts of NY, you can get a discount on toll when driving electric. And aside from national tax credit, all New York State residents can take advantage of the Drive Clean Rebate. It offers a point-of-sale rebate towards the purchase or lease of a new electric car. For EVs bought or leased after June 30, 2021 and a greater than 200-mile range, you can get $2,000. For a range of 40 to 199 miles, you can get $1,000 off.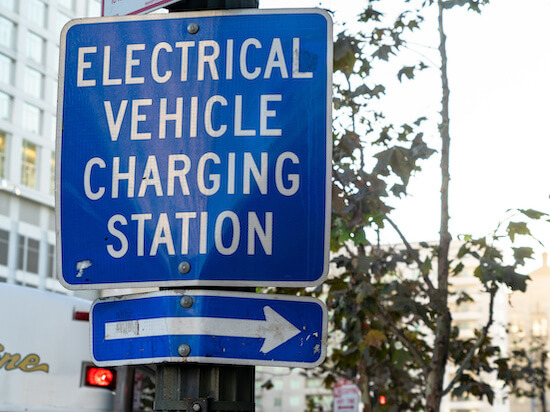 Transportation is responsible for almost 30% of NYC's greenhouse gas emissions, with most of these emissions coming from passenger cars