Did you know you can have your vehicle registration suspended in New York for not paying tolls, fees or other Tolling Authority charges related to three or more violations within a five-year period? Also, your license plate can be suspended if you owe $200 or more within five years. Driving a vehicle with suspended license plate is a misdemeanor, meaning it's punishable under criminal law. You can be imprisoned, pay hefty fines or both.
Use eTags© to Quickly Complete Your DMV Service. Renewals, Title Transfers and More, All Online!
The NYS Thruway Authority, the MTA and Port Authority of NY and New Jersey make up the tolling authority that issues toll violations
What is considered a toll violation in New York State?
E-ZPass is the electronic toll collection system that you can find across roads, bridges, and tunnels in many parts of the U.S., including NY. It allows drivers to attach a transponder on the inside of their vehicle so that it communicates with toll system to pay fees automatically. The E-ZPass system replaced the old manual way of throwing coins in the netted bin for tolls.
If you don't think the toll violations are yours, you can contact the E-ZPass Customer Service Center to speak to a specialist

New York State drivers can get toll violations which in turn can result in a registration suspensions. If you don't pay your toll fees, the state can stop you from renewing your license plate which means you're not allowed to legally drive on public roads. So what's considered a toll violation?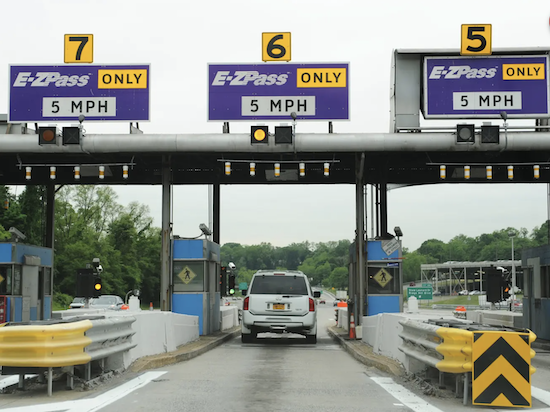 SEE ALSO: STATE FINES & PENALTIES FOR SUSPENDED OR REVOKED DRIVER'S LICENSE
• Toll bill: if you owe money on your E-ZPass toll account
• Evading tolls: if you go thru a toll and don't have your valid E-ZPass tag mounted
• Not enough funds in your tag: when your tag is below zero dollars and you go thru an E-ZPass Only lane
• Mismatching of vehicle class: if your car classification tag doesn't match with your actual car like for example if you drive a pickup truck but have a pass for a passenger car
• Exceeding speed limit: when you drive over the speed limit thru tolls
How do you know if you have a registration suspension in New York State?
Pretty simple! You can expect to get a NYS DMV Notice of Registration Suspension. If you pay up at least five days before the suspension date becomes effective, then your suspension is cleared.
All tolling authorities have their own customer support: Port Authority NY/NJ is 718.313.9425, NYS Thruway is 718.313.9414, and MTA Bridges/Tunnels is 718.313.9424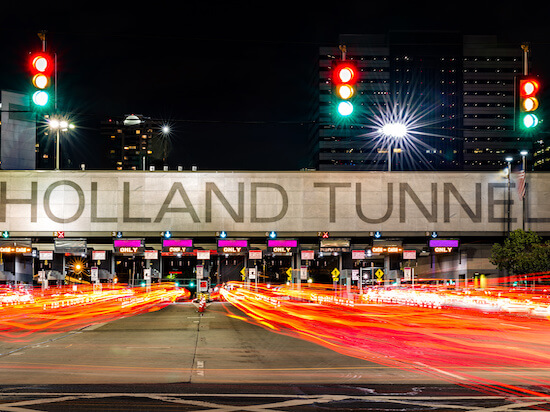 How do you resolve a suspended license plate?
Once your toll violations are paid and received by the E-ZPass NY Customer Service Center, the New York State DMV will notify you that your registration suspension was cleared.
If payment is received less than five days before suspension is effective, registration may still be suspended… until of course your payment is processed, and suspension cleared. You can check the status of your vehicle registration at dmv.ny.com. Should you choose to resolve any toll or need extra explanation about your situation, just make sure to reach out to the right tolling authority. You can find the appropriate authority on your notice of suspension.
After suspension is cleared
Before renewing your NY license plate or registering a vehicle for the first time, you must ensure there are no toll violations on your record or registration suspension. If all is clear, you can get your registration card, license plate, and sticker online with eTags. Just follow a few prompts to submit multiple details about your vehicle and enter your address so all the right paperwork can be mailed. No DMV appointment, no line!