Americans spend a lot of time behind the wheel. In fact, there are 4.09 million miles of navigable roadways nationwide, including Alaska and Hawaii. The backbone of it all?  system America's 47,432 miles of Interstate Highways.
Use eTags© to Quickly Complete Your DMV Service. Renewals, Title Transfers and More, All Online!
So how much time spent driving exactly? There are various reports: Ask the AAA and get a whopping 70 billion hours driving in 2019. The AAA Foundation for Traffic Safety says U.S. drivers travel over 220 miles a week. That same year, a OnePoll study conducted on behalf of Cooper Tire (2,000 participants) found Americans spend 18 days driving every year, with about 8hrs and 22 minutes per week.
Extreme heat could cause sunglasses that are left inside a car to warp or the lenses to crack
Americans drive a lot
Safe to say your car becomes an extension of home at times. Most drivers leave behind a huge variety of items in their vehicles without thinking twice about it, but some of those can be dangerous. We've all left our gym bags, makeup, sunglasses, random paperwork and packages, but how many of us have left more dangerous items like lighters and laptops?
Keep reading to find out what items you should NEVER leave in your vehicle.
Water bottles or other plastics
In hot weather, a clear plastic bottle of water magnifies sun rays which can create fire on upholstery or other plastics in the car. When it's hot, the sun shines through the car window and reaches the water bottle.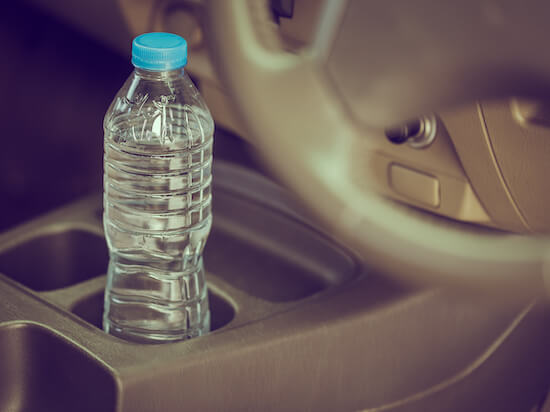 Like a magnifying glass, the water inside concentrates the light—and its heat—to one specific spot and can get hot enough to create flames. There's also the possibility of chemical interactions between plastic and water; an increased release of BPA from plastics at hotter temperatures. Just carry your water with you!
Don't leave indoor plants in the car; if the foliage touches the chilly glass, it could ruin the leaves and high heat and be deadly
Batteries, and rechargeable ones
Not the first thing you think about when leaving things behind the backseat, but very possible. You went out to buy toys for the kids and left batteries behind. Your TV remote stopped working and you bought batteries, just haven't brought it home just yet.
SEE ALSO: DIY HACKS TO KEEP YOUR VEHICLE SMELLING FRESH AND CLEAN
And what about rechargeable batteries from laptops, cordless tools, and digital cameras? Never leave them behind! Under the right care and circumstances, they can last a good 4-5 years, but in extreme temperature—hot or cold—you're diminishing their efficiency.
Sunscreen breaks down
"Exposing sunscreen to high temperatures can shorten its shelf life," says the CDC. Typically, sunscreen should last three years, but leaving it behind in your vehicle makes it less efficient and protective over time.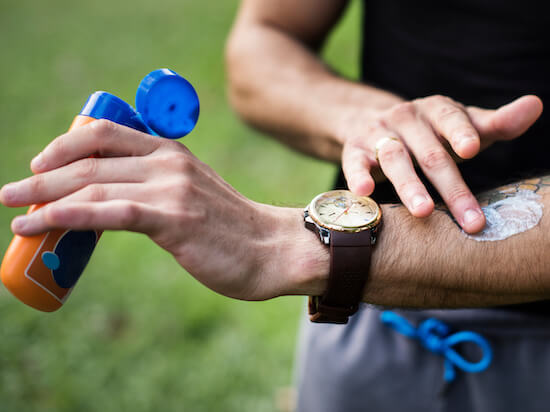 SPF products with oxybenzone and avobenzone, can degrade with exposure to high temperatures from sitting in the car. The Food and Drug Administration says sunscreen left in a hot car can cause the heat to break down the chemicals. In other words, sunscreens lose their efficacy in a hot vehicle.
Cold temperatures in cars can damage musical instruments made of wood, like a guitar; cold air can cause cracking and can also degrade the glue
Lighters can expand and crack
If you're a smoker, you probably have a lighter you leave behind in your car. But did you know it can be a fire hazard? The flammable fuel inside the plastic tube can expand and crack the lighter casing creating a fire hazard. Lighters can damage glass inside your car or burn holes in the seats.
Medication loses its effectiveness
If you've been prescribed a certain medication, it's important that you stick to its schedule and dosage.  Keep them out of the car during the summer, or always if you live in year-round sunny weather, think FL, CA. Extreme heat can change the molecular structure of substances including medication so you're left with less effectiveness.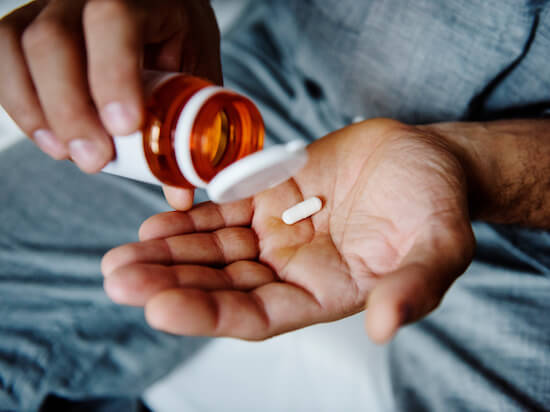 When canned food freezes inside a car due to weather, the liquid expands and can break the seal, spoiling the food
Hairspray, deodorant, and more aerosol cans
Pressurized cans are extremely sensitive. Outside of a specific temperature zone manufacturers have created, the contents may expand, causing the can to crack. In other words—explosion all over your car seats! So no hairspray products, spray deodorants, spray paint and the like.  Talking about explosions, don't forget your soda in you truck, SUV, or sedan!