Updated April 24,2020
Millions of American households move every year, with the help of independent movers, well-known van lines and rental trucks such as U-Haul. According to new Census data, nearly 31 million people moved in the United States in 2019. That's 9.8% of all Americans ,every year. Around 3 million Americans make an interstate move every year.
Use eTags© to Quickly Complete Your DMV Service. Renewals, Title Transfers and More, All Online!
But besides movers, there are other services related to all this moving around. From postal services to utilities to local department of vehicles nationwide and the like, many people are involved in smoothing out each family's transition to a new place. Heads of families need to officially change their primary address, transfer medical records, find new schools for children and more responsibilities to handle.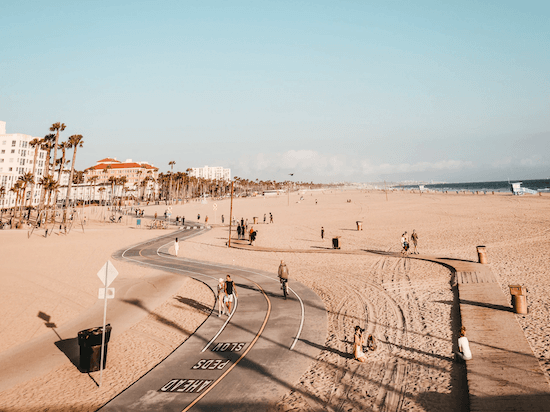 The latest research shows people are moving west to places like Washington and California, known for its tech jobs and lavish career opportunities. North Carolina and Florida are still popular with retirees who prefer to spend their golden years in warmer weather. In 2018, a tad over 32 million people in the U.S. moved homes, which represents 10.1% of the population of 319 U.S. residents. eTags, your online title and registration services team, found out 85% of moves were within the same state, while 15% were to a different state.
Florida and California represented the first and third most popular states to move in the U.S. just two years ago. At eTags, we noticed this moving trend since we handle title transfers and registration renewals for both FL and CA. When people move to Florida, they use eTags.com to take care of their title transfers where they include their new address. So their "change of address" that's required after a move is handled and they don't have to separately go to the local DMV. They save time, the hassles of asking for some time off from work and don't have to interrupt their day, especially since there's still probably unpacking and settling in.
If you're thinking of moving, make sure you plan ahead. You want to hire licensed and insured movers, and request a few estimates over the phone. If you have expensive artwork, antiques or even a grand piano, make sure the movers you choose can handle these types of items and treat them accordingly. Don't overlook moving costs, because expenses don't stop at moving company. Think packing materials, tolls if you're driving a truck yourself, motel stays along the way should you stop to rest, fuel costs and the like.