In 1959, New York State had almost 7 million drivers and over 5 million registered vehicles. By 2018, it had a little over 12 million licensed drivers, and 4.7 vehicle registrations. From 2013-2017 registered vehicles has gone up 8.59% in New York. Today, with the reality of the COVID-19 pandemic, more people are choosing to drive over taking the subway and bus so registered vehicles will surely increase again.
Use eTags© to Quickly Complete Your DMV Service. Renewals, Title Transfers and More, All Online!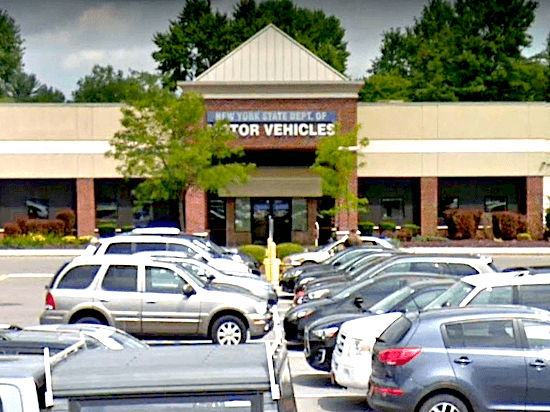 In New York, most vehicle registrations are for passenger cars representing nearly 44%. And the average age of a vehicle is about 10 years. But when it comes to new auto purchases, a whopping 47.72% of New Yorkers prefer crossover utility vehicles aka CUVs.
In 2018, 4.6% of New Yorkers bought new vans or minivans, while 10.05% bought pickups.
If you're living in New York and looking to renew your vehicle registration, continue reading for the various options available to you. Just remember to do so before your New York registration expires. And if your driver's license is suspended or revoked, or if your vehicle registration has been expired for over a year, you'll have to re-register with the NY DMV or by mail. In addition, if the vehicle hasn't been inspected in a year you won't be ab le to renew the registration.
Walking into the NY DMV
You can go to the New York DMV to renew your vehicle registration, whether it's a car, truck, motorcycle or SUV/CUV. You need to bring all the documents required to complete the transaction. Bring your registration renewal notice too, the MV-3 or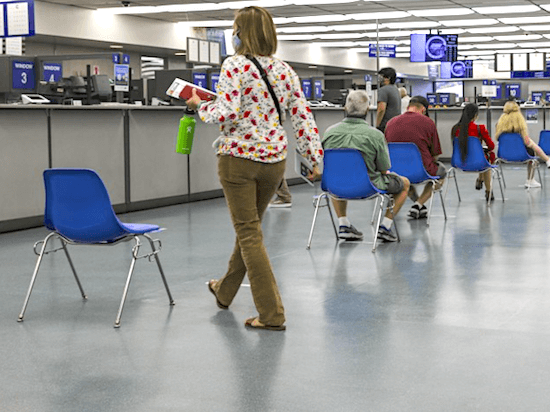 OP-3 which is the completed renewal invitation. If you don't have your renewal notice or if the information on it is wrong, complete a vehicle registration/title application form MV-82.
Renewing registration online with eTags
You can renew your vehicle registration online via the eTags app. It's quick and easy to use, and can be done through your phone or computer. You'll need your registration plate number, and some personal information to complete your transaction. You can look forward to:

• Digital e-tag you can download for temporary use until you get your registration documents and sticker

• Text messages and email updates about your renewal
• Reminders for you never miss a future registration renewal

• Customer support assistance to help with unique issues like license suspension or insurance concerns

• Multiple payment options including credit cards and PayPal Credit for pay-over-time option
• Excellent customer service backed by over 300,000 5-star reviews

• Contactless processing for extra safety precautions, no social distance or face masks needed

• Trusted and licensed by the New York State Department
Electric vehicles in NY represent 0.14% of vehicle registrations.
Renewing by mail with the New York DMV
If you have your New York renewal notice, just mail the bottom part of your registration notice which is that MV-3 or OP-3 mentioned above. The correct mailing address will be on your registration renewal notice. If you lost your notice, you'll need to use the MV-82 form. You can mail the forms and payment to: New York State Department of Motor Vehicles, Utica Processing Center PO BOX 359, Utica, NY 13503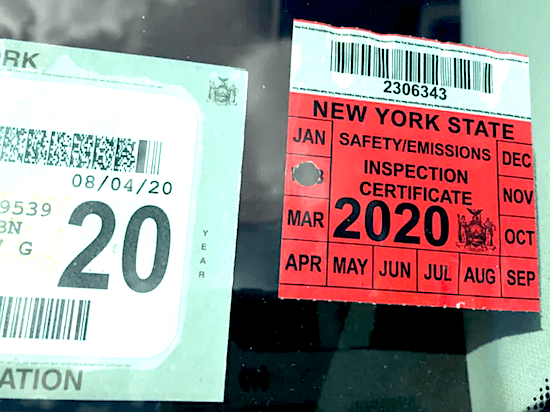 Renew with NY DMV online
The New York State Department of Motor Vehicles also has an online renewal system. You'll need your license plate number, your registration class, and some personal information. If your eligible for a no fee registration, that you'll have to do at the DMV office onsite where you can show proof for your exempt status.
You can't do the no fee registration transaction online with the DMV. There are several more instances where you can't renew your registration online with the DMV, including:

• Vehicles that require proof of insurance, a tax certificate, or another document for each renewal
• Vehicles weighing 55,000 lbs. or more as well as semi-trailers with 6-year registrations
• For hire-vehicles like taxis, buses, or livery vehicles (designed to carry fewer than six passengers, excluding the driver, which charge for service on the basis of flat rate, time, mileage, or zones. They're typically dispatched from a base to pick-up passengers.)
• Vehicles with an apportioned registration issued under the International Registration Plan (IRP)
• Vehicles with an ambulance, New York Press (NYP), government or official registration as well as rental vehicles
• Altered or stretched vehicles so as to increase the number of passengers

Important to note
Please note this article is about renewing your registration in New York, which is different than registering your vehicle for the very first time. For a new registration in New York, for example when you register after purchasing a car, there are several more documents and steps needed such as vehicle inspection.