As states discuss and re-discuss reopening plans, one things for sure nothing is changing in terms of cleanliness and disinfecting. From the beginning of the pandemic, washing hands, cleaning surfaces, disinfecting everything we come in contact with, has been the steadiest piece of advice, no matter the country, no the health expert. The internet is packed with tips on how to clean commercial spaces, offices, groceries, homes, schools, cars, and yes, even motorhomes.
Use eTags© to Quickly Complete Your DMV Service. Renewals, Title Transfers and More, All Online!
These past summer months have brought recreational vehicles such as campervans, travel trailer, popup campers and more, to the forefront. Overseas family vacations took the backseat to staycations, road trips, and day trips. And the trend isn't slowing down anytime soon since most of America is still "working from home," with children learning online. Since most individuals can "technically" work from anywhere, a quick overnight trip, a long weekend getaway, or a much-needed family road trip is still fairly easy to pull off.
SEE ALSO: BUYING A RECREATIONAL VEHICLE, IS IT RIGHT FOR YOU?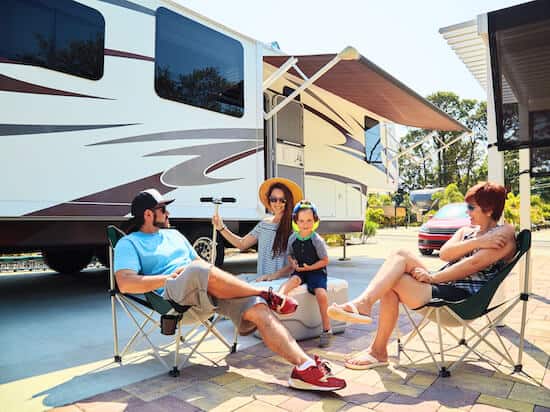 Whether you purchased and titled a motorhome, or renting one for a few days, it's important to keep up with top-notch cleaning to reduce risk of Covid-19. Continue reading for advice on how to clean your RV or motorhome during coronavirus:
Kitchen and bathroom Covid-19 disinfecting
When it comes to hard surfaces around your home-away-from-home, such as kitchen countertops, backsplashes, bathroom sinks, cupboards and such, make sure you used good ol' lukewarm water and soap before you disinfect the areas to remove dirt and grime.
According to a recent study, the virus can live up to 72 hours on plastic and stainless steel surfaces and up to 24 hours on cardboard. Hard and flat surfaces are more hospitable to the coronavirus, so RV and motorhome owners should prioritize cleaning those areas. You can use all-purpose spray cleaners for stubborn grease spots. Wipe down cabinets, shelves, and don't forget to vacuum any floor mats you've got laying around.
Then disinfect to kill off germs. Make sure you use an alcohol-based (70% alcohol) or other EPA-approved disinfectant like disinfecting wipes. Products appearing on the United States Environmental Protection Agency's list of registered disinfectants have qualified for use against COVID-19 through the agency's Emerging Viral Pathogen program.
Over 400 EPA-approved cleaners for Coronavrius disinfection
For example, back in July, the EPA approved Lysol Disinfectant Spray (EPA Reg No. 777-99) and Lysol Disinfectant Max Cover Mist (EPA Reg No. 777-127), based on laboratory testing proving the products are effective against SARS-CoV-2. You can use this EPA tool to find other disinfectants against coronavirus. Just remember to respect the cleaning instructions displayed on label. If you're wearing gloves while cleaning, dispose when done and wash hands thoroughly for 20 seconds.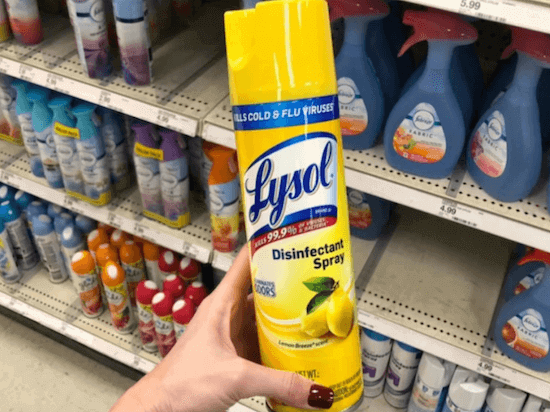 Laundry on the highest heat for pandemic sterilizing power
From bed sheets to blankets. From bathrobes and hand towels to beach and kitchen towels. From mattress covers to bed skirts to wash cloths, wash and dry everything in hot water to help kill off germs. You can use an all-purpose bleach alternative that has sodium percarbonate which breaks down into hydrogen peroxide for even more sterilizing effect for better RV cleaning during coronavirus.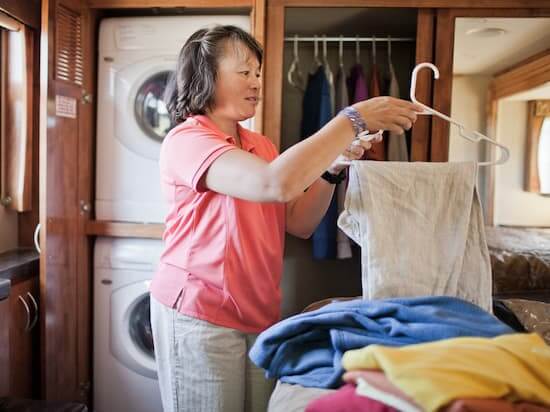 RV Electronics and dusting during Covid-19
You may think how many electronics can a motorhome really have? Think remote controls, buttons on TVs and radios or morning alarms, microwave, stove controls, GPS devices, keyboards, tablets, and phones. Dusting is crucial these days! Do it before vacuuming, sweeping, or change the linens since the chore stirs dust up into the air, which can resettle on beds, furniture, and floors that you've already cleaned. Since coronavirus health concerns involve upper respiratory complications, it's really important to dust before cleaning other surfaces.
Now, enjoy your RV-ing! And don't forget, if you need to renew your RV registration, you can process your transaction online without every having to walk into a DMV office. Save yourself the hassles, and get on the road faster!