Listening to music, singing along with your favorite tune, belting out the wrong lyrics from time to time, that's all part of driving. You might even tap your toes when they're not on the pedal or snap your fingers as you wait by the red light.
Use eTags© to Quickly Complete Your DMV Service. Renewals, Title Transfers and More, All Online!
For some, music takes on an even more important role in the car. They prepare playlists for particular drives such as a road trip or a party mix before a girl's night out on the town. These days, there are even popular TV shows about driving and music like James Corden's "Carpool Karaoke."
A 2014 DMEAutomotive survey also revealed that women are more avid "car-aokers" than men
The health benefits of music
Music plays a role in brain development, learning, mood, and even health. When you hear music, it triggers the pleasure centers of the brain releasing dopamine which makes people feel good. Listening to music while driving can lower anxiety and cortisol, which are connected to stress. Research shows that music can increase immunity-booting antibodies and cells that protect against bacteria and other unhealthy trespassers. A PubMed-published study revealed music in the car lowered respiration rate and even impact driving behavior.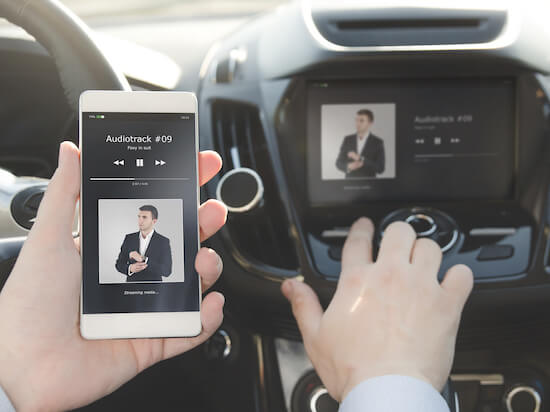 Listening to music in the car helps to put the driver in a good mood, reduces aggression behind the wheel and helps them focus, especially in urban traffic.
Teen drivers listening to their own music
When comparing teen driving performance with their own music versus no tunes at all and just an instrumental CD, a BGU study of 85 novice drivers found 98% of teens demonstrated an average of three deficient driving behaviors in at least one of the trips. 32% of them needed a verbal warning, while 20% required assistance with steering or braking to prevent imminent accident. These driving mistakes while listening to music included speeding, hasty lane crossing, following other vehicles too closely, and steering with only one hand.
What's even more interesting is that when these teens didn't listen to any music at all, 92% of them made driving errors. But, when the instrumental soundtrack played from the car speakers, bad driving behavior decreased by 20%.
An Australian study tested 21 drivers 18 to 55 years old and found singing while driving slows down response time, especially at high speeds
Not all songs are created equal
When listening to energetic, fast-paced and loud music while driving, heart monitors showed increased heart rate in the BGU study. A study at the London Metropolitan University revealed that some music can cause drivers to be reckless behind the wheel. Fast tempo music at about 120-130 decibels can result in miscalculations, inaccuracy, driver error, traffic violations, and even aggressiveness.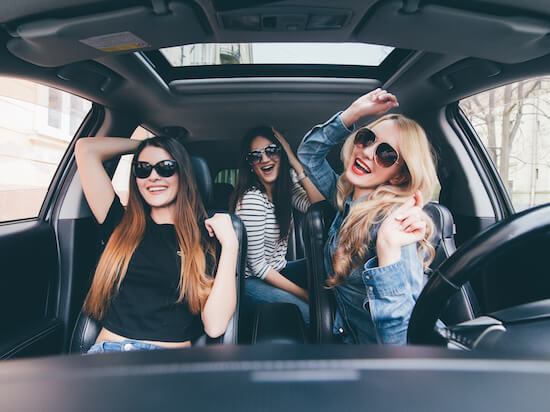 Ideal tempo is around 60 to 80 beats per minute
Just like a human heartbeat. Or 55 to 65 decibels; that's the optimum music volume for driving. So what kind of songs sound like that? How about "Come Away With Me" from Norah Jones. Or "Billionaire" from Bruno Mars and Travie McCoy. "The Scientist" from Coldplay, and "Karma Police" from Radiohead. Other artists on this safe driving play list include specific songs from Aerosmith, Justin Timberlake, Jason Mraz, Eminem and Dua Lipa.
SEE ALSO: 5 UNCOMMON DISTRACTIONS TO WATCH OUT FOR WHILE DRIVING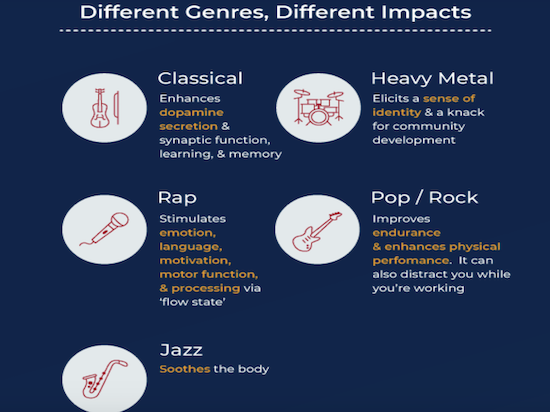 The songs to avoid while driving
These songs have a speedy tempo and are all high-intensity energy so they make for a more dangerous driving performance. "The Greatest Show" bu Hugh Jackman is to be avoided, so is "One Kiss" by Dua Lipa and Calvin Harris. Tiesto's "Jackie Chan," Nickelback's "How You Remind Me," and "Lullaby" by Sigala should also be off your playlist.