Updated on April 24, 2020
Getting a driver's license is a common passage in everyone's life. It doesn't matter how old you are, holding a license delivers a great sense of independence, especially when it comes to mobility. People's memories always include their first time driving and their first car.
Once you are legally authorized to operate a car, things start getting easier for your daily routine and people will start appreciating the instant when you stop asking them to give you a ride.
Yet, the process of getting a license can be challenging since the rules vary from state to state. You'll need to check with your local DMV to find out more about their requirements.
With that being said, find below the common steps everyone has to go through to get a driver's license in the U.S.
Save Money on Your Auto Insurance Bill, Compare Quotes Fast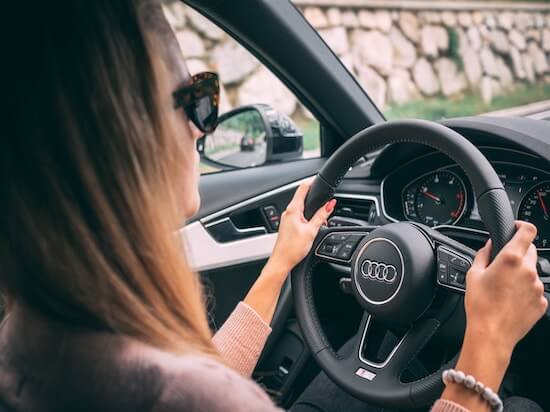 Start by getting your learner's permit
Typically, most states requires applicants to get a learner's permit several months in advance before taking the road test.
Regardless of your location, you will need to head to the DMV in your area to request one or take a written test that evaluates everything you need to know about driving.
You can study by requesting a driver's handbook which covers all the topics that you need to learn beforehand. There are also some additional resources online that you can always refer to for additional practice.
At some stage, while applying for a learner's permit, you'll be asked to take a vision and a hearing test as part of the requirements prior to moving to the next level.
Never forget to carry your glasses or hearing aids to avoid delays or even failing your test.
Book an instructor right away
Getting your permit is a first milestone worthy of a celebration but that's not it. You will need to practice, even when you have an idea of how things work.
You are advised to book an instructor who can give you guidance on good driving and traffic rules so you can feel 100% confident before taking the exam.
Unlike learning with friends or relatives, driving instructors are trained to answer your questions and address any issues you have during your learning.
If you are not sure which driving school to sign up for, search on Google or Yelp and pay attention to the reviews from previous customers.
Remember that driving instructors want you to pass the exam so make sure you make as many questions as you need to succeed.
In addition, some states require drivers to take part of a driving education course so as to enhance knowledge and practice.
In Texas, for example, candidates under 25 are required to take a 6-hour course online or in classroom, while everyone else needs to watch a video about driving prior to the test.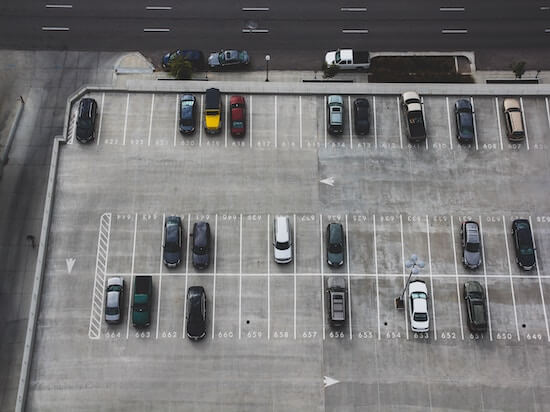 Practice is everything
Once you complete your driving lessons, it is time to put your knowledge in practice in real scenarios.
Ask a friend or relative for their car so you can visit different areas with specific, challenging situation which you need to handle accordingly.
You can always get a friend with a valid license to take you to a car rental office and order a vehicle that you can use for practice.
It's a good idea as they are quite affordable when it comes to scheduling long hours of practice. Though, keep in mind that many car rentals do not let unlicensed drivers to operate their vehicles as stated in their policies.
So, if you get involved in a crash, these companies won't be paying for your damages. A good advice is to make sure you and your friend/relative trust each other to a point that everyone knows what to expect from each other.
You can always be creative by posting on sites, like Craigslist, about your interest in booking a car for practice.
You will need to explain them that you actually completed your driving lesson and need more practice, otherwise people won't be able to trust you.
If you already have a car to continue with your practice, make sure you visit the location of your test in order to have a better idea of the location in which you'll be driving.
Pass your road test
As you've already expected, you will be taking the exam by driving around with an examiner sitting on the passenger seat.
Some states require drivers to borrow or rent a car while others let the examiners use their vehicles for testing.

Smart drivers book their exams in days when the weather is favorable which can make you feel less nervous about it. Either way, examiners won't make it any easier for you regardless of the weather.
Always project confidence during the exam which is the first thing examiners pay attention to when asking candidates to perform certain maneuvers.
You are advised not to make short conversations nor distract the examiner otherwise your test won't end up well.
At the same time, don't let examiners intimidate you and follow the instructions accordingly. If you fail the road test, that's fine because many candidates fail on their first attempt.
Yet, you shouldn't go back home without asking the examiner for feedback so you can improve certain areas that you weren't good at.
In some states, you will need to pay an extra fee for every test you take, which helps you take things more seriously at the end.
California, for example, require drivers who failed the test restart the whole procedure, which really make things more tedious and complicated.
To avoid negative outcomes, make sure you book your exam whenever you feel confident about succeeding. Remember that the more time you spend on practicing, the better.
Good luck!