Gifting someone a car, SUV, or other type of vehicle is a wonderful act of kindness. Many have a hard time buying a car, even if it's used, especially during this time where a set of wheels can cost an arm and a leg. Gifting someone a vehicle in California can help them get a better job, go back to school, or take advantage of certain opportunities.
Use eTags© to Quickly Complete Your DMV Service. Renewals, Title Transfers and More, All Online!
When the average used car price is over $33,000,
a gifted car can really make a difference for someone
They can travel longer distances and get to places they can't with public transportation. For instance, two years ago a Florida resident gifted his grandmother's 1997 Ford Crown Victoria to a 31-year-old substitute teacher who had his own car totaled after a wreck. He had to move back home with his mom while he recovered from injuries. He mentioned in an interview that the gifted car he got turned things around for him.
The latest news of car purchases has transaction prices of $47,961 on average for new vehicles, while their used (second-hand) counterparts sell for $33,957 on average. Add to that the of maintenance, fuel, and car insurance and you can see why gifting a friend a vehicle can change their life. Jerry auto insurance comparison site puts the average car to insure in California at $1,869/year for liability only and $2,344/year for full coverage.
On the gifter's side of things
If you own your vehicle outright, meaning you're not making monthly payments anymore or financing, gifting it is easy. If your wheels had previous lien holders, you need their signatures on the title. If there were already lien releases, you must get a notarized Lien Satisfied/Legal Owner/Title Holder Release Form REG 166.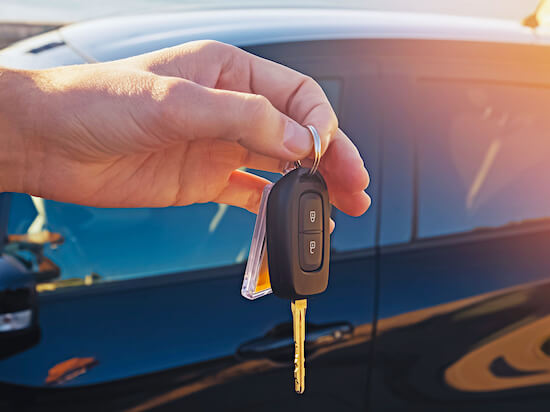 First notify the California DMV about the change of ownership; you have five days to do so from the gifting date. Notify the CA DMV with a Notice of Transfer and Release Liability, also known as Form REG 138, that you can complete online or by mail.
SEE ALSO: SOLD YOUR VEHICLE IN CALIFORNIA, PROTECT YOURSELF WITH AN NRL
The Model Y, the smaller of Tesla's SUVs, is California's best-seller in 2022, with 42,320 registrations through June (Source: California New Car Dealers Association)
You must also hand over a few documents to the Giftee. This includes the (signed by you/gifter) original California car title. If the car is less than a decade old, make sure to mark the odometer mileage on the title. And finally, proof of smog certification. Please note: If you're gifting your car, pickup truck, or SUV to a family member smog check proof isn't needed. It's also not required if the vehicle is less than four years old and non- diesel.
It's a good idea to also have a bill of sale between you and the giftee, even if there's no payment made for the used car. A California bill of sale will record the transaction legally, protecting both the gifer and giftee. That's why both should sign the bill of sale, certifying you agree to the gifted car terms.
On the giftee's side of things
If you're the one receiving the gift, first congratulations! You must transfer the California title and register the gifted vehicle in your name. You have 10 days to do so. You need the documents listed above that the gifter will hand over. This included the original title, the smog certification proof if it applies to you and odometer mileage.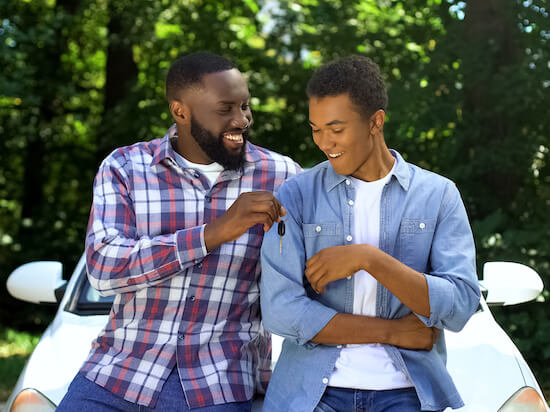 You must also complete a Statement of Facts, known as Form 256. This form will allow for a tax emption since it's a gift. Just check the Gift box when completing. Once all forms and documents are completed, you will have a new title in your name. All that's left is to register the car so you can actually drive it. For that, you need California auto insurance and the new title.
Three Toyotas, including RAV4, Camry, and Corolla, make it onto California's top five best-selling vehicles list through June (Source: California New Car Dealers Association)
California DMV or Online
You can title a gifted car and register it by going to your local California DMV, or do it all online with a CA-licensed DMV provider like eTags. By computer or cellphone, all you need is a few pieces of info like your VIN number. With eTags online, you can upload all the various forms needed, along with your driver's license and insurance card. If there's any missing information, you'll be notified via your own eTags account. If you have unpaid tolls or parking tickets stopping your tags renewal, customer support can assist.