When it comes to vehicles, there's plenty to choose from and a wide price range. There's a lot to consider when leasing or purchasing a vehicle: make, model, year, color, features, loan amount, monthly payments, and more.
Use eTags© to Quickly Complete Your DMV Service. Renewals, Title Transfers and More, All Online!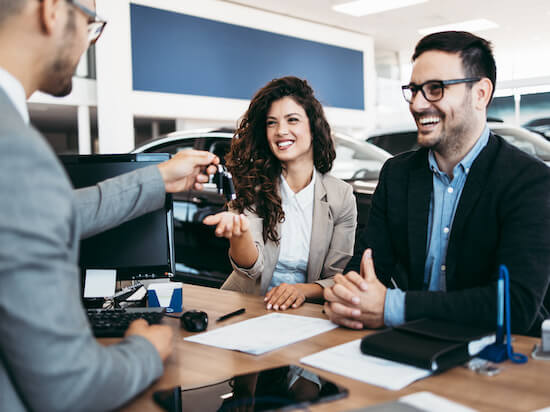 According to a 2018 Cox Automotive study, 64% of new car buyers rated affordability as "important." About half—53%—consider the total purchase price while 20% consider the monthly payment
You may start your research online, but once you're inside the car dealership many details change. You may be pushed to buy a newer model, a different color due to inventory status, even purchase at a higher price. It's important to have a budget in mind that will work with your income and lifestyle, so you can continue to live comfortably and keep your savings efforts. So how do you determine how much car you can actually afford?
Generally speaking, up to 10% of your post-tax income
As a rule of thumb, if you're looking to buy a car, you shouldn't spend more than 10% of your take-home pay on car payment. So for example, if you're pre-taxed salary is $50,000 a year, your car payment shouldn't be more than $319 a month.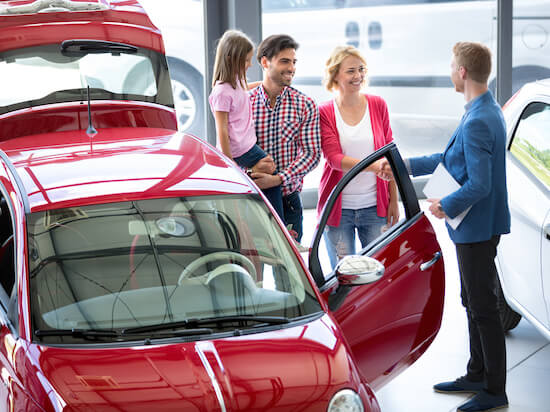 As far as car maintenance such as fuel or insurance, no more than 15%-20% of take-home pay. These are just general guidelines, but in order to really determine how much car you can afford, you need to factor in your other financial obligations, such as mortgage, student loans, and the like.
The average car payment in the U.S. last year was $568, compared to $458 in 2019
Car affordability calculators
These car buying calculators could help you out figure out how much car loan amount you can afford and take on based on a few factors that you'll input online. Remember, the 10% previously is a general guideline maximum, but if you have debts or other circumstances, for example if you're helping an aging parent with medical expenses, you may not have enough to allocate a full 10%.

Car affordability calculators don't factor in car insurance, fuel, repairs, and such, so make sure you live some wiggle room for yourself. Many websites offer these types of calculators including NerdWallet and Edmunds. All you have to do is enter your preferred monthly car payment, car type (new or used), and credit score since that can affect car loan amount and/or interest rate.
SEE ALSO: HOW AND WHY GET A PRE-APPROVED CAR LOAN
How much does your household earn and spend
Figure out your budget as a household to see how much car you can afford comfortably. Think about all your sources of income including a spouse's earned income, side gigs you may have such as Uber driving, if you receive alimony or have a rental property you're making profit on, and so on. Then calculate how much tax you owe on all of that, and subtract it to find your post-tax income.
Auto debt makes up 9.5% of American consumer debt
Do the same with your expenses. Think of all the ways you send money, from student loans to rent payments or mortgage, other car loans you may have, utilities, private tutoring for kids, health insurance, groceries…everything you can think of.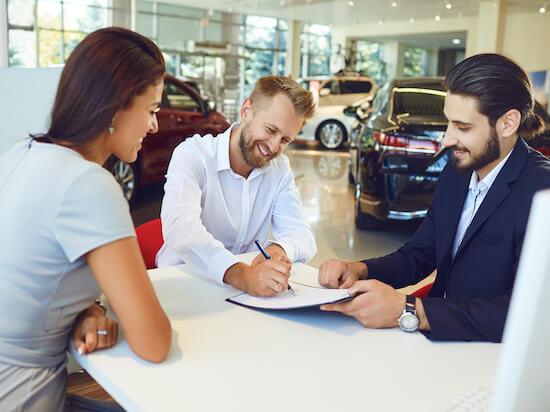 Car loans you can afford
Will you be able to put a down payment on your new car purchase? Are you getting money for a trade-in or private sell you did? Will you be using a credit card for payments since those may involve interest if not paid in full?
Are you buying new or used? Loan APRs are also generally higher on used cars, even if you have excellent credit. But a used car is likely to cost less money overall, plus you don't' have to worry as much about depreciation. These are all variables to consider when researching the best car loan for your needs. The car loan term will also affect monthly payments. If you for example take a 7-year loan, you'll end up paying more interest in the long run.
Americans borrow an average $32,480 for new vehicles and $20,446 for used
A few last details
When thinking about your overall monthly payments, make sure to factor in sales tax, titling and registration fees as well as the type of car insurance you'll need. Compare your dealership's pricing with the Kelley Blue Book to ensure you're getting the best deal.