If you have a vehicle you'd like to give to a family member, you have to legally change its ownership by transferring the title to them. You can transfer your vehicle ownership to a parent, spouse, sibling, grandchild, and even grandparents. The process is similar to when you're buying or selling a car.
Use eTags© to Quickly Complete Your DMV Service. Renewals, Title Transfers and More, All Online!
Is only your name on the car title?
If only your name is on the vehicle title, then you can start your title transfer process right away. You can go to your local DMV branch or do it online with eTags. Just answer a few questions about the make and model, some contact info, and we'll begin to work on your order. If your title has both your name and someone else's such a spouse, then both will have to agree to do a family transfer and sign over the ownership to the family member. If the car title has an "or," then only one person needs to sign.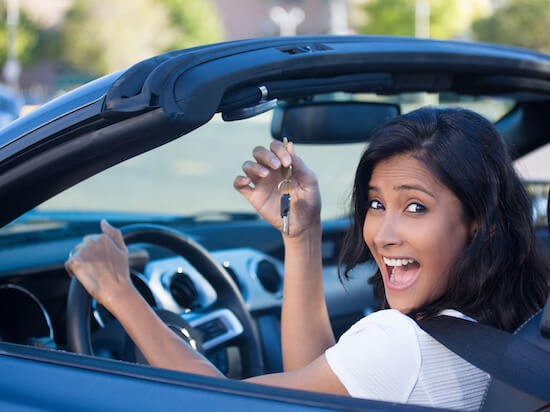 The recipient of a family title transfer typically doesn't have to pay sales tax on the car
Do you have a lien (loan) you're still paying off?
You may also still have a lien on it, due to financing. At that point, you'd have to contact the bank or other financial institution to get details about transferring the title. You may have to pay off the loan or have your family member take responsibility for the lien. If you've paid off the loan, the lienholder has to be removed from the vehicle title. Then the lien release is signed and you can transfer the title.
SEE ALSO: 4 STEPS TO GIFTING A CAR
A title can also be called a pink slip or certificate of title
Is your title lost?
If you misplaced your car title, or it got lost or stolen, you can order a title replacement before doing the family transfer. eTags offers duplicate titles online to replace the one you don't have anymore. Then you can move forward with a family title transfer.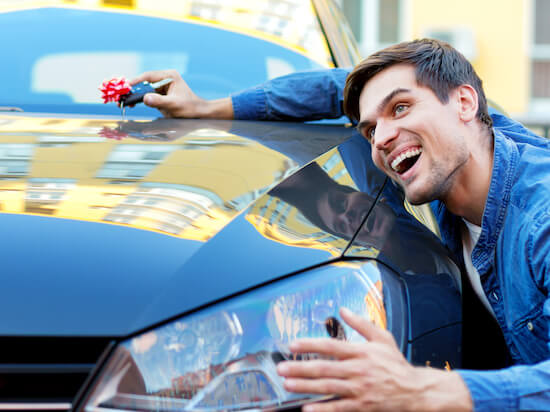 Finally, transfer the title to a family member!
Fill in the title and sign in the right spots, and complete a title transfer application. Depending on where you live, you may have to provide details about the VIN number of the vehicle, odometer provisions, car insurance info and such.
A title replacement is also known as a duplicate title
Don't forget registration
Once the family transfer is done, your spouse, sibling, parent or whomever received ownership, has to register the vehicle in their name for it to be legal on public roads. Car registration can also be done online with eTags, should you need assistance. In fact, you can order a title transfer and registration at the same time.
Other forms needed
There are additional forms for various states that are needed in unique cases, such as a statement of facts in California. In New York State, the transfer section has to be notarized if your proof of vehicle ownership is from Alaska, North Carolina, Oklahoma, and other states. In Florida, a limited power of attorney can be given to someone to handle title transfers with form HMSV 82053.