Electric vehicles have their own glossary of terms, from Level 1 charging to kW to way more lingo! As countries and worldwide leaders, as well as automakers are banding together to lead the way into the future, there's plenty of misinformation and misunderstanding on how electric vehicles operate.
Use eTags© to Quickly Complete Your DMV Service. Renewals, Title Transfers and More, All Online!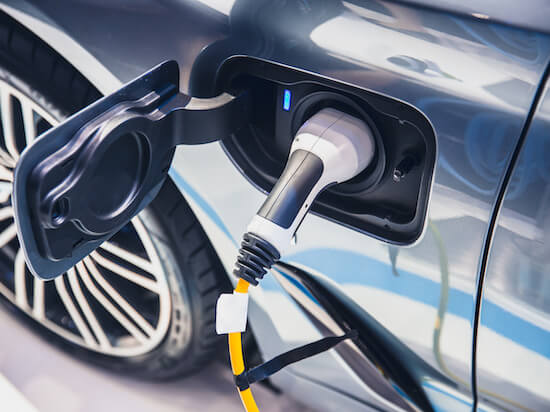 Charging stations aren't chargers, the actual charger is a device inside the car that converts the alternating current (AC) power to DC power the EV battery can use
Infrastructure is a huge part of EV adoption, since one of the major fears is range (distance you can travel on a charge) anxiety. Most battery electric vehicle can get 75 to 402 miles on only one charge. Drivers looking to transition into electric vehicles are concerned with not having to be able to 'fill up or recharge" before getting to their destination. That's why we're here to explain and challenge some of the myths surrounding EV charging.
Three main types of EV charging
Understand charging stations, kilowatt ratings, and connector types will help you make an informed decision toward buying an electric vehicle. There are three main types of EV charging, including Level 1, Level 2, and DC Fast Charge (also known as Level 3).

SEE ALSO: Bumper's take on the hidden costs of owning an EV in their article titled
"WHAT DOES IT REALLY COST TO OWN AN ELECTRIC CAR?"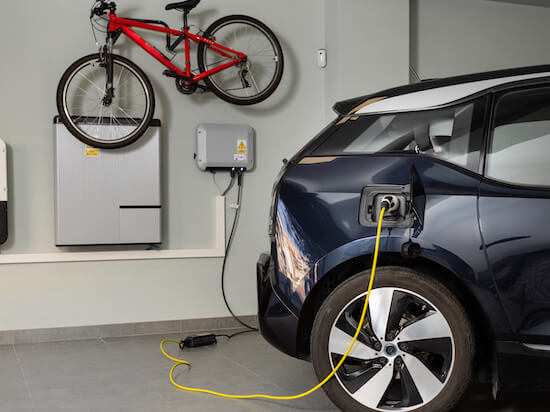 Level 1 is the slowest charging rate; generally comes standard with the EV you bought and mostly used at home. This Level uses a 120-volt electrical outlet, the same you'd use to plug a vacuum cleaner. Level 2 uses 240-volt electric outlets like the ones by your clothes dryer or oven at home. This type of charging rate is three to 10 times faster than Level 1. DC fast chargers need their own high-voltage cables. These Level 3 superchargers get their power directly from the grid since they need over 480+ volts.
An EV charger pulls an electrical current from either an outlet or the grid it's hardwired to, and delivers that electricity to the vehicle
The kilowatt rating
The kW unit is also part of how fast your electric vehicle will charge. In other words, how fast electrons can get into your EV. Level 1 charging system delivers about 1.4 kW-1.9kW; Level 2 delivers between 6.2 kW and 19 kW for a faster charge, while DC charger offers 50kW-350kW of power. Some EVs have various trims like the newest generation of the Nissan Leaf model for example. The lower trims have a 50kW limit, while the upper trips go up to 100 kW.
SEE ALSO: EV RANGE; HOW MUCH DO YOU PERSONALLY NEED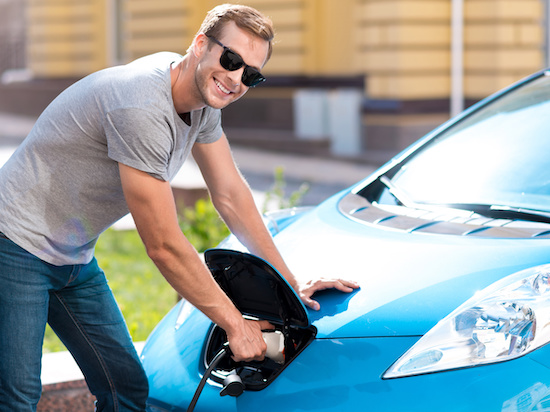 How many miles of range per hour of charge?
Level 1 charger gets about four miles of driving range per hour of charge, compared to a Level 2 charger that gets 32 miles (per charge) of driving distance. So for a full charge on an EV, Level 2 will take anywhere from three to eight hours depending on the model of your electric car. Level 1 will take anywhere from 11 to 20 hours to fully charge. Level 3 can fully recharge and electric vehicle in 20-30minutes.
The most widespread plug in Europe is the type C, for the UK and Ireland it's the type G
Four types of EV connectors
You know when you travel outside of North America, say to Europe for example, sometimes the electric outlets you'll find are different than what you're used to. You must bring certain adaptors to plug in your blow-dryer for example. So electric vehicles kind of work the same way, since auto manufacturers worldwide install different connector capabilities. That's why it's important to know which connector you need in your EV to charge it efficiently.
For DC fast charging, there are three types of connectors including CHAdeMO, CCS, and Tesla. CHAdeMo is designed by auto makers mostly in Japan for EVs from Nissan, Toyota, and Mitsubishi. CCS or combined charging system is mostly associated with North American electric vehicles and European EVs. In the U.S., all new passenger EVs except for Tesla who has its own connector, operates with the CCS. Think Ford, GM, Mercedes, Jaguar Land Rover, Kia, Honda, and more.
Tesla connectors are exclusive to Tesla EV models, but this is changing quickly as public fast charging networks are evolving
Think of an EV charging connectors like a petrol hose; they're a pipe the electricity comes down from. For Level 2 charging, the American-standard SAE J1772 connector works for Level 1 and 2 charging for EVs like the BMW i3, Chevy Volt, and Nissan Leaf. You may buy an EV that requires one type of connector, but you prefer to charge the vehicle faster, in that case you'll need an EV adapter to enable charging from one standard to another. For example, a Level 2 AC adapter can be used.
Will your next car be an electric vehicle?