Updated on April 27, 2020
We typically hear about driving fast, not slow. Fines and statistics mostly revolve around speeding, driving over the limit. Not under it. But when it comes to driving safety, driving slow can also be a problem.
Traffic safety campaigners keep reminding us about the dangers of excessive speeding, either nationally or internationally. From TV ads to social media posts, people are constantly bombarded with banners, signs, and videos describing the terrible consequences of driving beyond the speed limit.

Of course, fast drivers need to watch out because speeding reduces the chances of reacting to any potential disruption while on the road.
Save Money on Your Auto Insurance Bill, Compare Quotes Fast
But what if we start raising awareness against slow driving?
Since many campaigners talk fairly about the dangers of speeding, let us give you 4 examples in which driving slow can actually be dangerous.
Driving way too slow in the left lane
Unless you are clueless about good driving and traffic rules, the left lane, also known as the fast lane, was designed for drivers who need to pass other vehicles.
It can be dangerous, if not annoying, spotting a vehicle driving slow in the fast lane, which makes you wonder whether people in your area have any idea about the implicit rules of driving.
You definitely don't want to slow down the flow of traffic, not to mention that you can even get a ticket in some locations.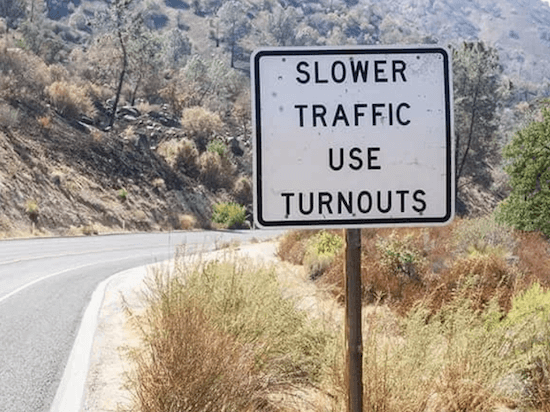 Refusing to use the turnouts
Many times drivers operating slow-moving vehicles refuse to use the turnouts increasing the amount of traffic unnecessarily.
If your vehicle delays the flow of traffic, which you can tell by just looking vehicle, you are strongly advised to use the turnouts by pulling off the road.
The use of turnouts is not only a matter of common sense but it's also the law.
Not following the zipper method
Surprisingly, some drivers cruising along, delaying merging until the last minute aren't the road hogs you think they are.
In fact, this is the "Zipper Method," which has proven to be the most effective way of keeping the traffic flowing.
By principle, you are required to stay in your current lane and when it comes the time to merge in, you alternate lane by lane to get everyone move efficiently.
Not following this method by waiting for the last minute reaction, you'll be doing things incorrectly.
Distracted driving
Did you know that getting distracted while driving slows down your driving?
Every time you try to change the radio station, check your phone, pick an item from your bag, or hand a cup to your kid, you start acting negligently.
Distracted driving is dangerous but slowing down because of a distraction can lead to a potential crash. Even when the roads are empty, driving slowly because of distraction can lead to a potential crash for your lack of attention.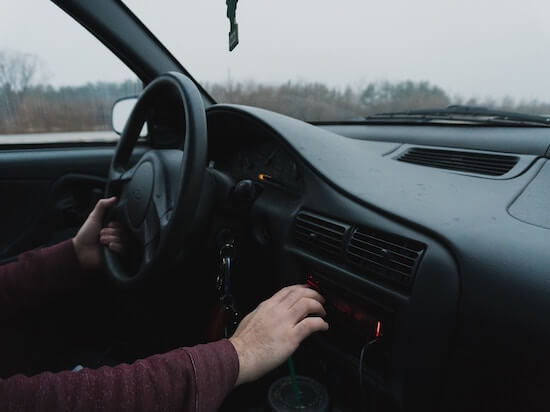 Driving slow can also be a safe choice
Just because there are examples in which slow driving leads to a dangerous outcome doesn't mean that you should speed excessively.
You are advised to follow the road signs and avoid driving at the maximum posted speed limit. If you are driving in adverse weather conditions, you are also advised to slow down and reduce any risk of getting involved in a car crash.
The fact is that driving is an activity that requires concentration and observation. Always make sure you pay attention to everything that happens around you and be able to tell whether it is safe to speed or slow down for your own safety.