What a year! From unprecedented times to never seen before challenges and the coronavirus effect in every industry, especially automotive where even the supply chain has been hurt.Think back to the first time you've heard of COVID-19 back in March. The stay-at-home orders, business lockdowns, stimulus checks, furloughs and everything in between.
Use eTags© to Quickly Complete Your DMV Service. Renewals, Title Transfers and More, All Online!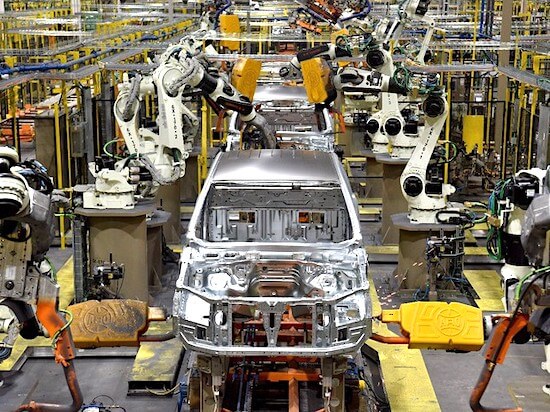 For the automotive industry that meant sick factory workers, closing plants, delaying new car launches, closed dealerships, low supply of car parts, virtual car shows, switching to car buying online, and much more. But through it all, there have been major opportunities for carmakers and an overall push toward electrification.
Ford pushed back the production date of the much-anticipated Bronco due to COVID-19 supply chain issues
All major automakers now have plans for electric vehicles
General Motors: GM is aiming at 30 EVs on the market by 2025, investing $7 billion to electric and autonomous tech. The Detroit-based automaker actually increased the number of electric vehicles and sped up timing to produce 10 more, two years earlier.
Bentley: The British luxury automaker, Bentley, first all-electric vehicle will sell in 2025, but Bentley announced that they'll sell only EVs only by 2030. The luxury automaker wants to become "an end-to-end carbon neutral brand."
By 2026, the full Bentley lineup will have either a plug-in hybrid or electric vehicle
Hyundai: The Korean automaker promises to have 23 global electric vehicles by 2025. Thanks to its E-GMP platform, Hyundai EVs will have up to 600 hp. That same E-GMP platform will be used for new Genesis EVs.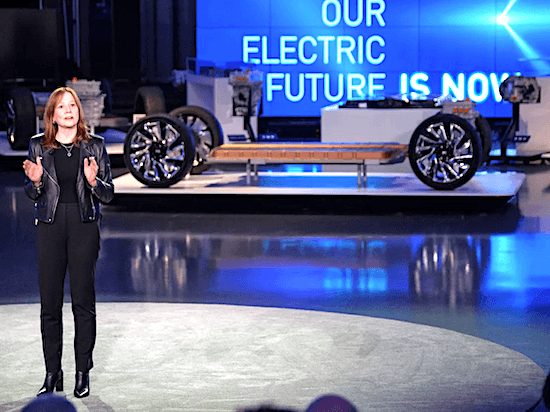 Jeep: For Jeep, the magic date is 2022. Every model from the beloved automaker will have a matching hybrid plug-in or electric version. By January of 2020, Jeep revealed its American electrification will start with plug in hybrids for Renegade, Compass, and Wrangler under the 4xe name. In China, it will begin with the Jeep Commander.
SEE ALSO: ELECTRIC VEHICLES SOON TO HAVE SAME PRICE AS GAS POWERED CARS
Porsche: The German automaker is starting with the Macan EV production in 2022, followed by the Boxter and Cayman models most likely. The Taycan EV was Porsches first all-electric vehicle, and was unveiled more than a year ago to rival the Tesla Model S. The electric Macan will ride on the Premium Platform Electric being co-developed by Porsche and Audi, capable of 350-kW charging and various battery packs with over 300 miles of range.
Edmunds found 0% financing deals accounted for 25.8% of financed purchases in April, with truck purchases making up a significant portion of these zero-interest loans
May 2020 was the first month ever with more pickup truck sales than car sales
New vehicles sales have been climbing up since lows in March thanks to strong sales of larger vehicles like SUVS and trucks. As new sedan sales took the backseat, pickup trucks, crossovers, and the like, have become more popular in the U.S.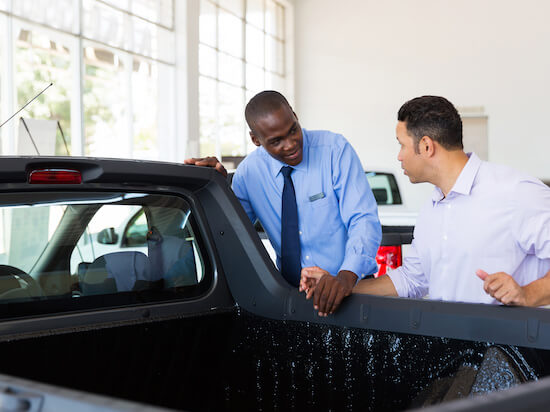 Ford sales were down in October by only 5.8%, which could have been much worse due to the pandemic, but its luxury division, Lincoln, saw a 2.8% increase in sales. Ford SUV sales were up 9.4% thanks to the Expedition and Explorer models.
Sales jumped 22.1% for the Honda Pilot this year
Acura and Honda truck sales ended on a positive note in October this year, with the Honda Pilot, Passport, and Ridgeline making year-over-year profits. For GM, pickups made up almost a third of their total sales, up around 10% from a year ago. Specifically, the Chevy Silverado saw sales jump 26.6%. The GMC Sierra also saw more sales in the first quarter of 220, with an increase in 30.7%.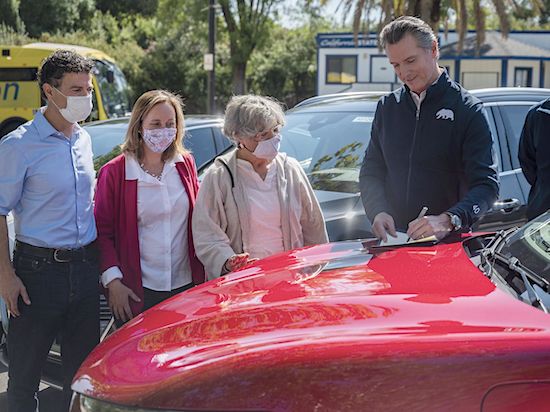 Saying goodbye to gas-powered vehicles in the name of electrification
California's governor announced earlier this year the ban of gas cars. More specifically, Governor Gavin issued an executive order requiring that all new cars and passenger truck sold in the Golden State have to be zero emission by 2035. This order would achieve more than a 35% reduction in greenhouse gas emissions and an 80% improvement in oxides of nitrogen emissions from cars statewide.
The transportation sector is responsible for more than half of all of California's carbon pollution, 80% of smog-forming pollution and 95% of toxic diesel emissions
Moreover, regulations will be developed to mandate that all operations of medium- and heavy-duty vehicles be 100% zero emission by 2045 where feasible, with the mandate going into effect by 2035 for drayage trucks.
Japan, also joined California this year, in the push toward electric vehicles, with a decision closer to ban sales of new gas-only powered cars by mid-2030s. This in the hopes of realizing Japan's Prime Minister Yoshihide Suga's goal of reducing the country's greenhouse gas emissions to zero by 2050.
The U.K. said it would ban sales of new gasoline and diesel cars starting in 2040 as part of a bid to clean up the country's air. By 2050, all cars on the road will need to have zero emissions. France, also joined in in the fight against global warming banning gas and diesel-powered vehicles by 2040. India news sources reported that every vehicle sold in the country should be powered by electricity by 2030.
In Norway, all new passenger cars and vans sold in 2025 should be zero-emission vehicles. About 40% of all cars sold in the country last year were electric or hybrid vehicles. China accounts for over 40% of the electric cars sold in the world and more than double the number sold in the U.S.
Austria, China, Denmark, Germany, Ireland, Japan, the Netherlands, Portugal, Korea, Canada and Spain have set official targets for electric car sales. The U.S. doesn't have a federal policy, but at least eight states have set out goals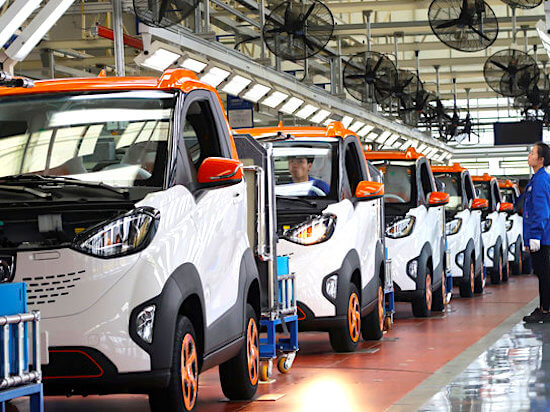 The Canadian province of Quebec will ban the sale of new gasoline-powered passenger cars from 2035. British Columbia passed the Zero-Emission Vehicles Act (ZEVA) law banning the sale of gas-powered cars by 2040. In addition, 10% of all cars in BC must be zero emission by 2025.