There's a lot of business going on in automotive these days. Record-high prices for new vehicles, lack of inventory due to chip shortages, car flipping (yes, just like in real estate), more EVs sharing the road and more.
Use eTags© to Quickly Complete Your DMV Service. Renewals, Title Transfers and More, All Online!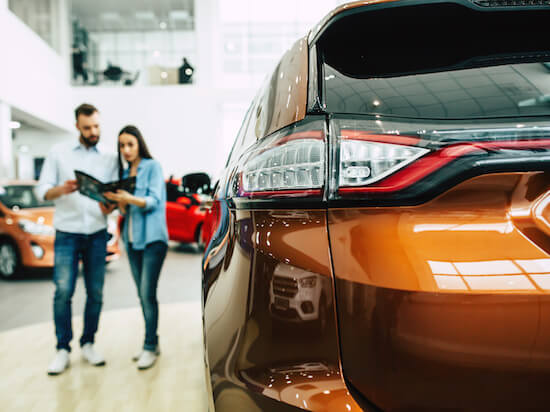 For some, this new automotive landscape offers an opportunity to sell their car and replace with a newer model. They can also buy for less and pocket some of the profit, since even used vehicles have a high price tag. The average used car in America today is $33,947.
The average price for new vehicles in the U.S. reached a new record of $48,301 in August 2022
Lien holder and lien
If you're still paying off your vehicle by the time you want to sell it, that means you're still financing it. You still have a loan with a bank or other financial institution— referred to as a lien holder. When you first bought the vehicle and opted to get a loan to help you pay it over time, the bank placed a lien on the vehicle allowing them to hold onto ownership and title until the car is paid off. To drive it, you just needed to update your vehicle registration and license plate.
Car dealers can buy with a lien
Don't worry though, even with a lien still on vehicle which means you're financing, you can still sell your wheels. There are various ways to do so; some easier than others. Let's start with car dealerships, both nationally-recognized ones and small mom-and-pop independent shops since the process is the same. Dealerships purchase vehicles with liens on them all the time, especially in this post-pandemic market where there's less auto production therefore less vehicles for sale.
SEE ALSO: SELLING YOUR CAR? 4 TIPS TO TAKE BETTER PICTURES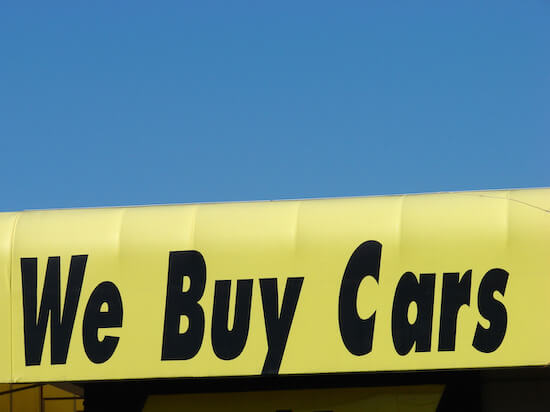 Just last month General Motors shut production in almost all of its U.S. auto manufacturing plant for two weeks because of parts shortages. Honda reduced 40% of its car output at two of its Japanese plants for a month. Today, dealerships will be more than happy to take your car off your hands. It gives them the opportunity to turn a profit when sedans, coupes, SUVs, pickup trucks, and luxury vehicles are had to come by.
The average trade-in value for all used vehicles reached $17,081 in March last year — $2,920 more than in 2020 (Edmunds)
Dealership can write you a check or you can trade-in
Before talking to a car dealer, check with your lending institution how much you still owe on your auto loan. Of course, the longer you drove your financed vehicle the more payments you made, decreasing amount still owed. The dealership will appraise your vehicle and probably test drive it. If you have a vehicle history report, it's a great idea to bring it in with you. They'll also confirm the loan payment left on the vehicle.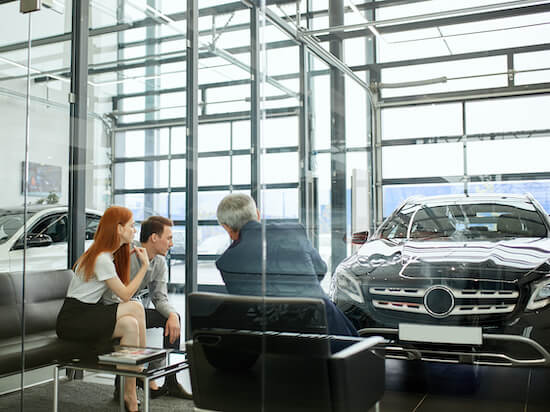 If the dealership's offer is greater than the outstanding loan, they'll write you a check for the difference and you would pocket the profit. If the vehicle is worth less than what's left on the loan, then them you're a negative equity, and you're the one having to write a check.
To get away with not having to pay out of pocket as they say, you can trade in your car get yourself another car with the same car dealer. With a trade-in, the dealership can generally roll the remaining balance into the purchase price of the new vehicle you're getting.
With Carmax and Vroom cash offers are good for seven days and are non-negotiable
Instant cash offer online
If you truly want to put in the least effort to sell your vehicle, just get online. There are tons of companies that take care of the entire process for you. Kelley Blue Book, Carmax, Edmunds, Vroom, Shift and Algo just to name a few. All you need is to provide truthful information about your vehicle, like make and model, vin number or license plate, mileage, location and the like. You may be asked questions about the condition of the car, such as does it have any modifications or scratches and dents. Some companies will even pick up the car you want to sell!
In California, when you submit an NRL you notify the DMV that vehicle has changed protecting you from liability for parking/traffic violations or civil litigation involving the vehicle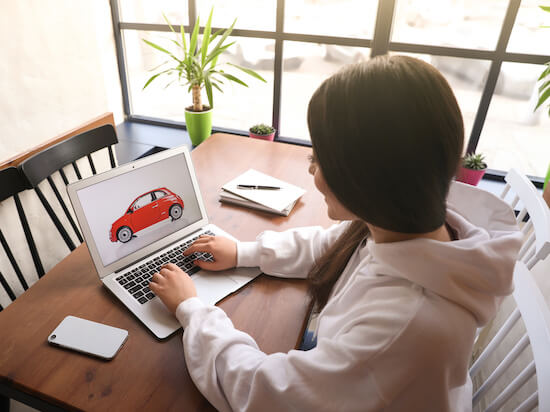 Sell it yourself to a private car buyer, even if still financing
Selling it yourself almost guarantees making more profit, just don't forget to disclose the fact that you have a lien on the vehicle. That you still have an active loan that hasn't been fully paid off. This doesn't affect the potential buyer. If an interested party offers to take over your auto loan and continue making the payments, don't accept. It's always better to complete the sale with your bank involved or other lien holder. You can both meet at the bank: your car buyer can write a check to the financial institution (lien holder) for the remainder of the loan and another one for you (for the sale) if you don't have negative equity.
If the entire loan has been paid off, the title will be signed over and transferred to your new buyer. He or she will then have to get a registration card, decal or sticker and license plate which can be done at the DMV or online.