Updated on April 27, 2020
According to Dupont Registry, an American print production specializing in luxury automobiles and over 6.5 million Facebook followers, comedian and former talk show host Jay Leno has 181 cars and 160 motorcycle. Given the current value, the collection is valued at about $52 million. The exotic cars experts are quick to say though that the number fluctuates as the famous celebrity car collector is always buying and selling vehicles.
Use eTags© to Quickly Complete Your DMV Service. Renewals, Title Transfers and More, All Online!
He's so passionate about automobiles that he even has an Emmy-winning series on CNBC where other celebrities join in on the quest for classic vehicles, supercars, oddball rides as well as the science behind it all. Our own eTags car enthusiasts found out that Jay Leno's car collection is worth $52 million (not including restorations) according to Dupont Registry.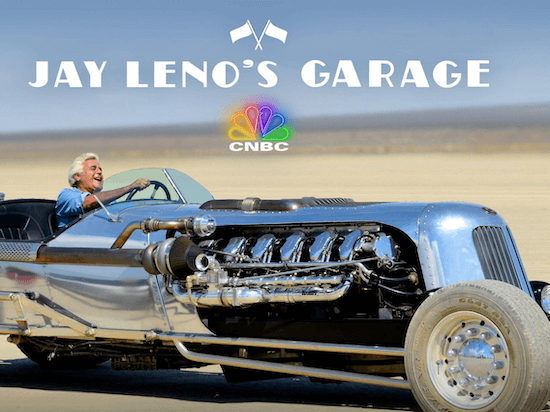 With a car collection this extensive, where do we start? How about with a $12 million car!
1994 McLaren F1
The British automotive manufacturer only made 107 F1s, so its rarity is probably why the car is considered Jay Leno's crown jewel. According to Business Insider, the 1994 McLaren F1 was the most expensive car sold in an auction this year…for a whopping $19.8 million. In popular culture, the McLaren F1 is known as "The greatest automobile ever created" and "The Most Excellent Sports Car Of All Time."

Custom-built 1966 Elan 26R
This car started out as a 1966 Elan streetcar, is another racecar from Jay Leno's collection. According to Auto Blog, "except for the engine block and head, original 26R body and Elan chassis, everything else is custom, highly modified or a special order." This includes the fabricated oil pan and the six-speed sequential transmission.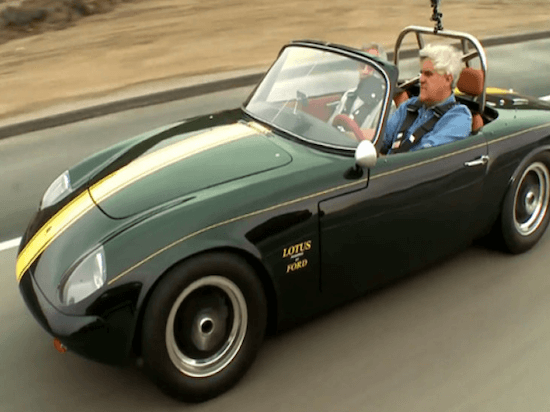 1993 Light Car Company Rocket
The LCC Rocket creators were Formula One racing car designer Gordon Murray (who also designed the McLaren F1) and racing driver Chris Craft. The duo only produced 55 cars. This 147-horsepower, lightweight machine boasts a 1,000-cc Yamaha motorcycle engine and weighs just 770 lb— half the weight of the Lots Elan. In his show,
Jay explains how that the LLC Rocket is as expensive as a Porshe or Corvette.
For more on Jay Leno's car collection you can tune to his weekly show. Catch a history lesson live as he shares his knowledge and expertise on a variety of cars like the 1986 Lamborghini Countach, 1957 Buick Roadmaster, 1993 Jaguar XJ220 and so many more.