Check out some of the latest questions and comments eTags received in the last month with answers to go along with them. Our titling and registration company works with customers from multiple states including Pennsylvania, California, Maryland, New York, and more. These are real questions, but we omitted the names to protect customers' and blog readers privacy.
Use eTags© to Quickly Complete Your DMV Service. Renewals, Title Transfers and More, All Online!
Removing a name from a New York car title
Question: How do I remove the borrower/co-signer from car title in New York, along with the lien? I want the title to just have my name listed ( I received letter to release lien from lienholder).
Answer: The lien release removes the lien, so there's no need to get a title without the lien listed. To remove an owner, the one being dropped signs back of title as seller. And the one staying signs as buyer. Then, complete a title-only order online with eTags to have your name listed.
When you renew online with eTags, you can download a copy of your digital registration while you wait for your card in the mail
Family gift transfer, from Pennsylvania to Connecticut
Question: I live in Pennsylvania, with a vehicle in Connecticut. It's registered and insured in CT since my granddaughter uses the vehicle there. I want to gift the car to my granddaughter. My daughter in Connecticut has my POA, so can she sign the title on my behalf? What forms or documents do I need to complete the transfer?
Answer: Your grand daughter will need the signed over title, a copy of the POA, a declaration of gift which you can find at proof of insurance and driver's license from CT and will have to register for new plates with eTags online.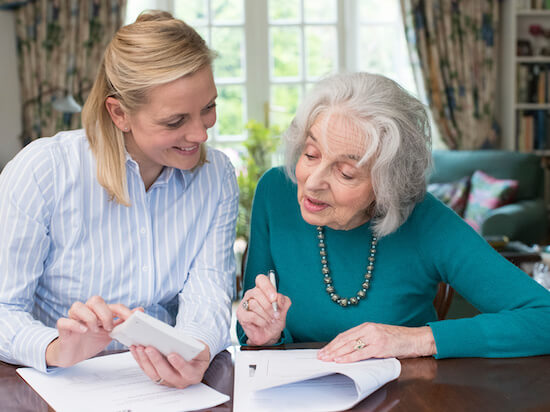 Title transfer with power of attorney from out-of-state
Question: My mother is living in a rehab facility in Arizona. I live in Florida with power of attorney to act on her behalf. How can I transfer her vehicle title into my name and renew her expired tags too?
Answer: To transfer the vehicle title, you can place an order on eTags online by selecting title transfer in Florida since that's where you reside. You won't be able to use your mother's license plate, so you'll have to apply for a new one in Florida. However, if you have a FL license plate from another vehicle you own, that you'd like to transfer over to your mother's vehicle, you can do that too. eTags will ask you to upload digitally your driver's license and show proof of car insurance in FL. The original title as well as power of attorney documentation will have to be uploaded too.
New York trailer needs duplicate title for Ohio
Question: I bought an enclosed trailer in New York when I lived there, but I now live in Ohio and need to transfer the title to OH. The problem is I can't find the title to the trailer, but have all the info from the vehicle registration. What do I need to do?
Answer: First, check if your trailer registration says "transferable." If so, that paperwork is technically your title. If not, you can apply for a duplicate title, also called title replacement, online with eTags. Once you have that duplicate, you'll be able to transfer the title and register in Ohio.
eTags has over 365,000 5-star reviews, and operates in seven states for now
Gifted vehicle in Maryland
Question: My grandmother who live in Florida passed away and her children (my parent and my aunt) agreed to gift her car to me. I live in Maryland and would like to register and title the vehicle to drive in MD. Do I have to transfer title in Florida first, and then transfer again to MD? I don't want to pay taxes on it twice.
SEE ALSO: 6 QUESTIONS AND ANSWER FOR MARYLAND MVA TAGS RENEWAL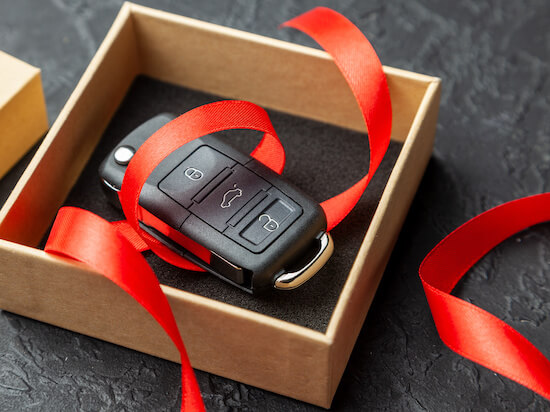 Answer: If the vehicle is signed over to you (the granddaughter) with no liens, then you can get the title transferred in Maryland one time. You can process the vehicle paperwork online with eTags.
Driving in Florida with a Pennsylvania-registered car
Question: My son just moved to Florida, and driving my husband's car that's registered and insured in Pennsylvania. There's no title to this car since it's not fully paid off.
Answer: The vehicle should have been registered within 30 days on becoming a Florida resident. Considering you don't have the physical title, you'll need to contact your lienholder and request that the title be sent to eTags' processing department. When that's done, we'll be able to complete the title transfer.
While the title is in transit, a license plate will be issued, after all requested documents are received. These include IDs for both parties, FL insurance, the most current out-of-state registration and their purchase agreement which will serve as proof of lien.
Over 2 million drivers have use eTags for their titling and registration needs
Donating truck in California
Question: I'd like to donate a vehicle in California. The title to my truck that I am donating is in my maiden's name. Do I have to fill out new forms to change it to my married name before I donate it? Also, it hasn't ran for several years, what do I do about a smog test?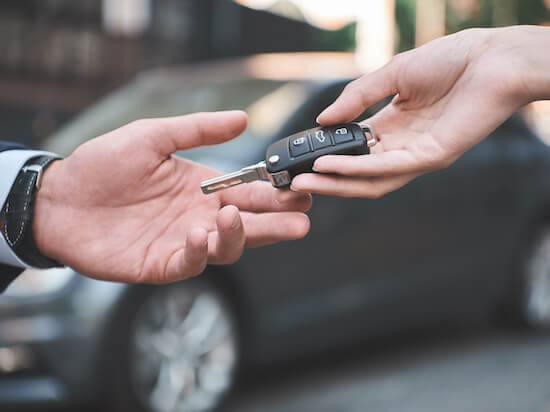 Answer: Simply sign the title using your maiden's name or use the "Reg 256 section F Name statement" to show the change. A smog isn't required when you donate a vehicle.  Be sure to complete a notice of release of liability though.
Pop-up trailer with PA title sold to FL buyer
Question: We have a small pop-up trailer (1,180lbs) that a Florida buyer would like to purchase. The pop up has a Pennsylvania title. We have the PA title. Is it possible to transfer the title to an out-of-state buyer without the buyer being present?
Answer: The new buyer's ID is required to complete the tile transfer, so you would need to they sign the title to the buyer and then they can request a title transfer in Florida. This can all be done online with eTags.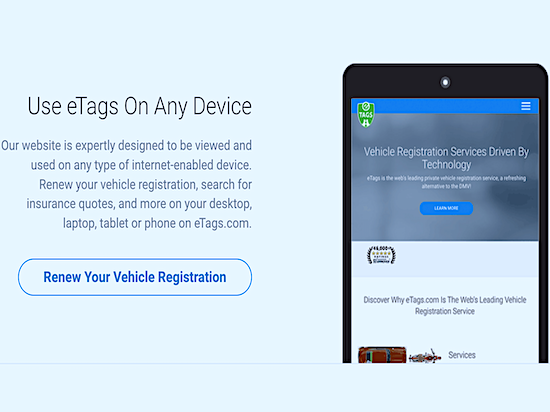 Don't forget, you can ask your own questions and eTags title specialists and license plates experts will answer online as soon as possible.