As you may know from experience, auto repair costs can be very taxing on one's pocket. This is particularly true if your car has been damaged in a bad car accident. Due to how high auto repair costs often are it can be tempting to make a few DIY attempts to patch things over until you find some wiggle room in that bank account. However, after you take a look at some of these DIY car fails, you may end up feeling happy that you never tried to fix your own vehicle. If you don't feel confident that you would be able to do a better job, you are probably better off taking your car to an auto repair shop.
Even though these DIY car repair attempts are total fails, some of them are very creative and downright hilarious.
DIY Headlight
Can you imagine having to turn on and off every single flashlight every time you make a trip at night?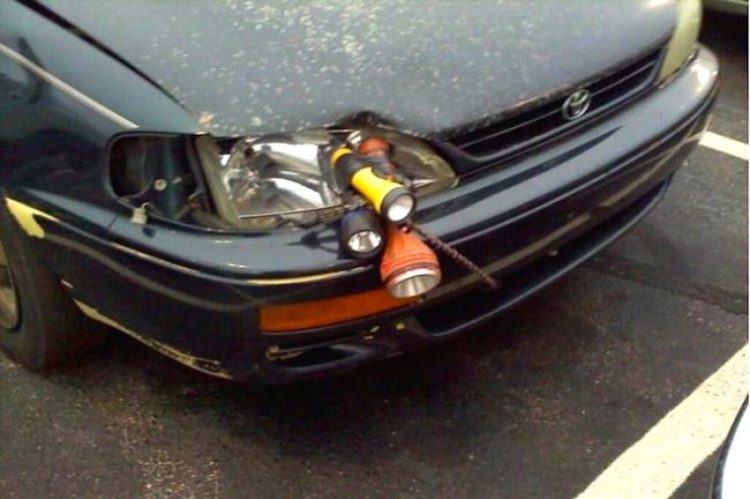 Save Money on Your Auto Insurance Bill, Compare Quotes Fast
DIY Air Conditioner
While this ridiculous fix may work for a while, it's only a matter of time before the car hits a bump and the air conditioner goes flying out the window.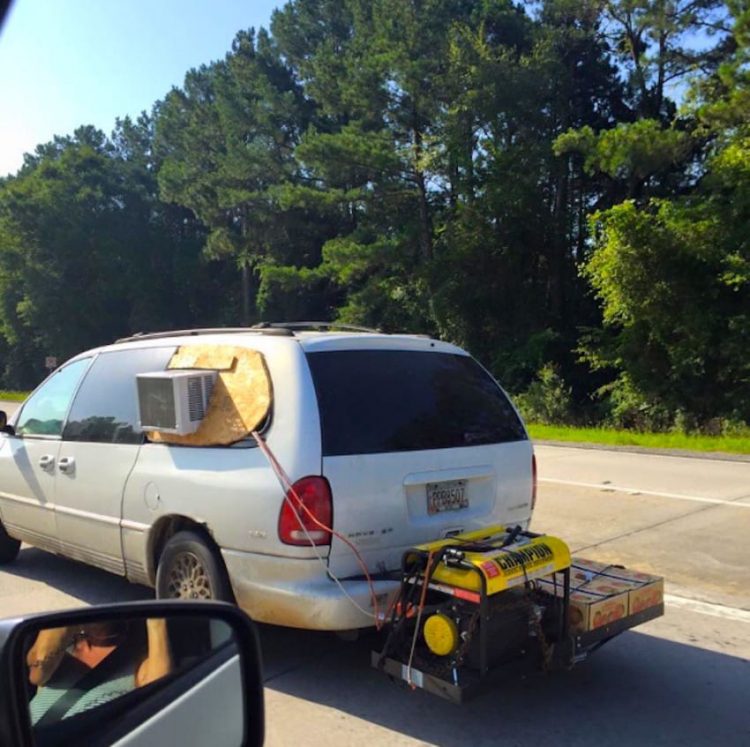 DIY Front Bumper
At least the driver had the common sense to do a good job when it comes to matching the truck's paint job.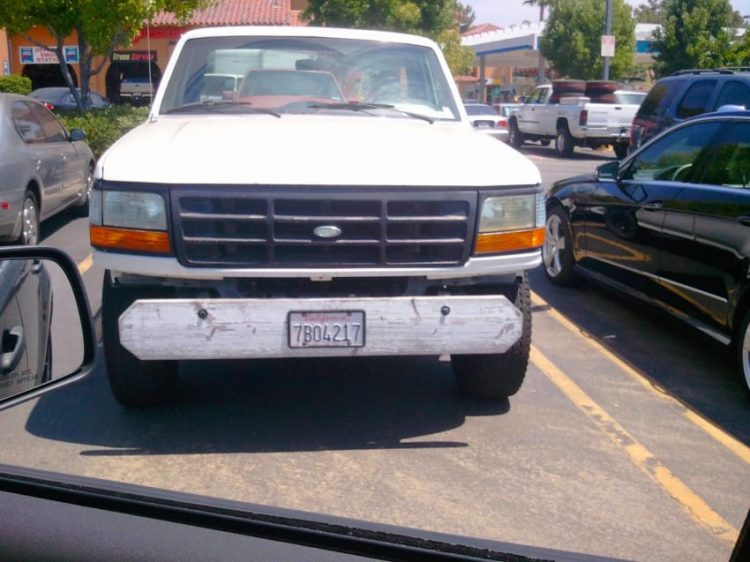 DIY Pickup Bed Door
People driving behind this truck will do a double-take when they realize that the truck is not transporting the door, but rather the door is a part of the truck.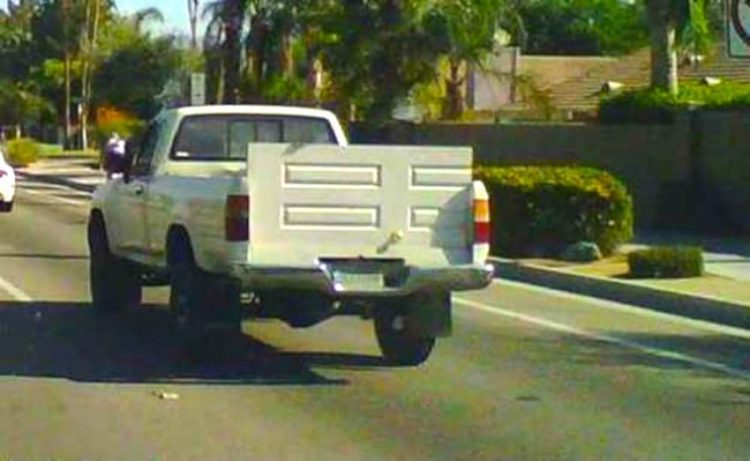 DIY Dent Cover-Up
At least the driver owns the dent instead of trying to cover it up.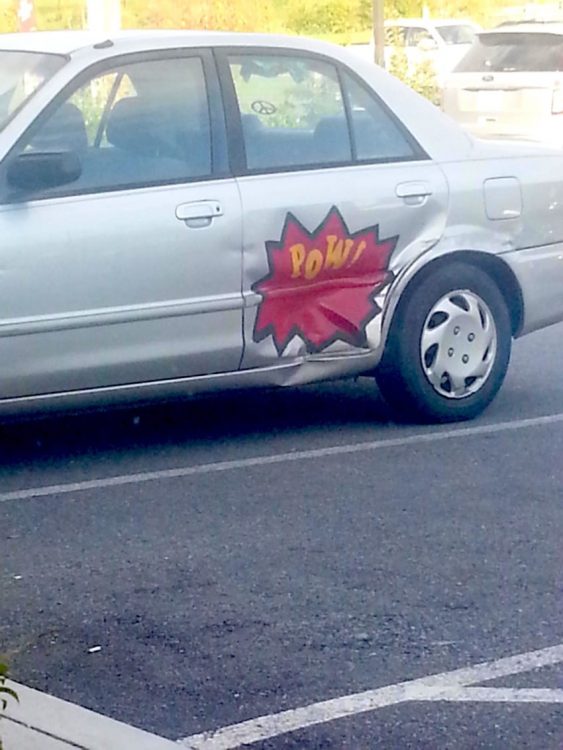 DIY Carpeting
It looks like the driver had his child take charge of the upholstery job.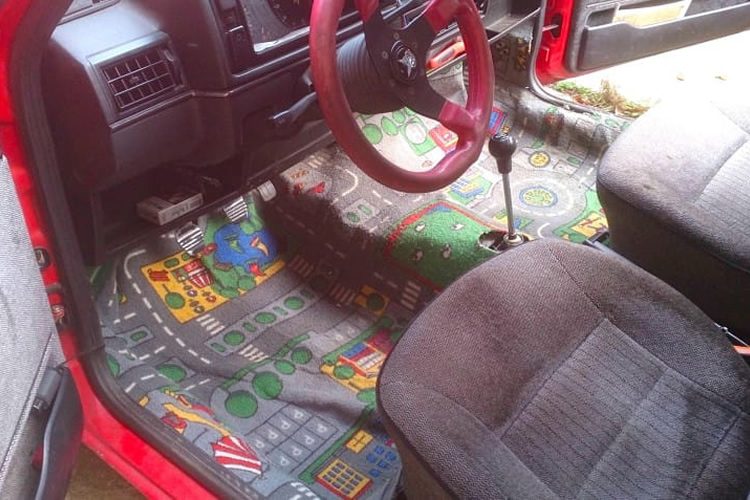 DIY Back Bumper
Looks like this person has had enough of getting rear ended.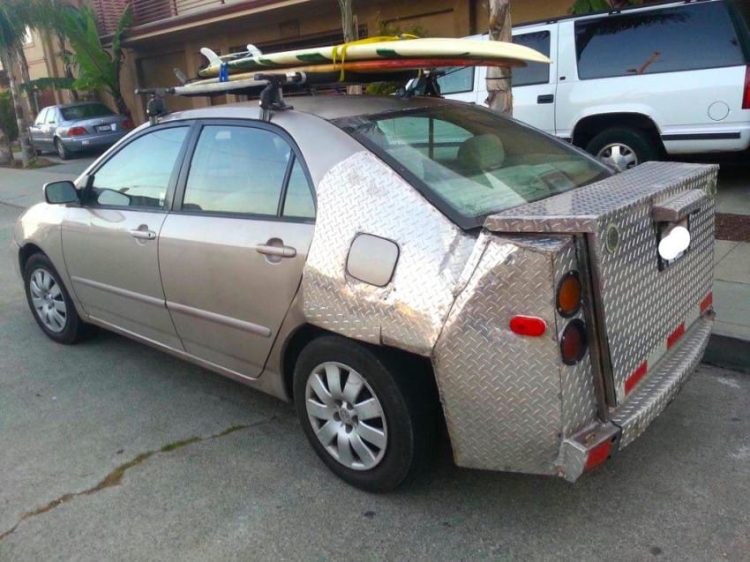 DIY Side Mirror
Hey, if it works, it works.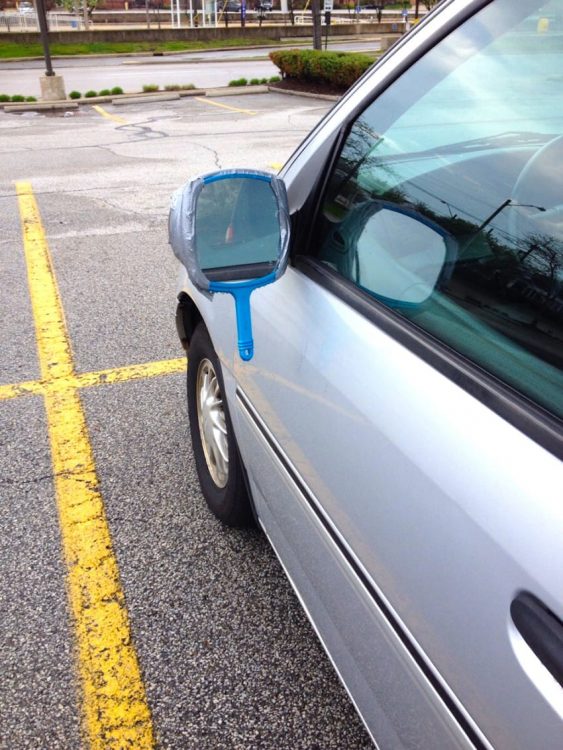 DIY Windshield Repair
This driver definitely has a good sense of humor to use bandages to cover up his vehicle's "boo-boos."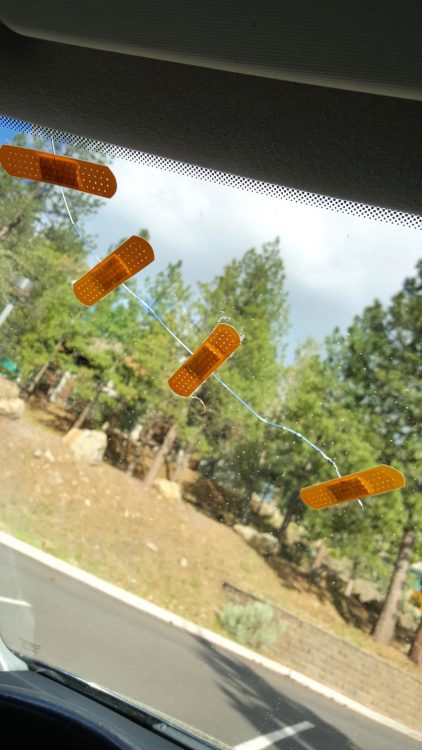 DIY Hood
If you're going for an "ice-cold clunker" look, this is your best bet.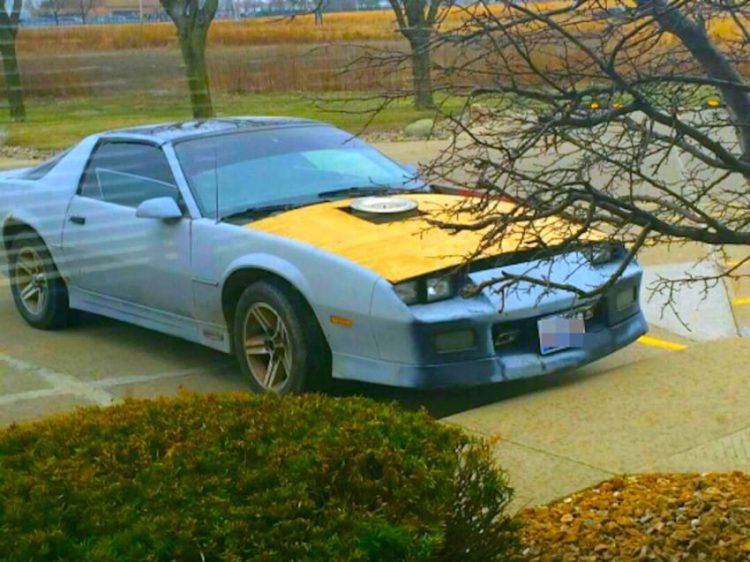 DIY Techy Side Mirror
While this method is definitely funny, we doubt that's effective while driving.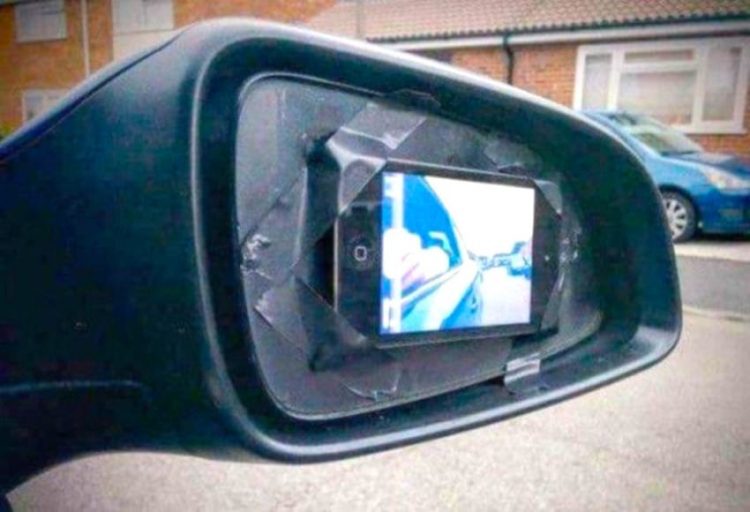 DIY Wrapped Door
"I call shotgu-… Nevermind"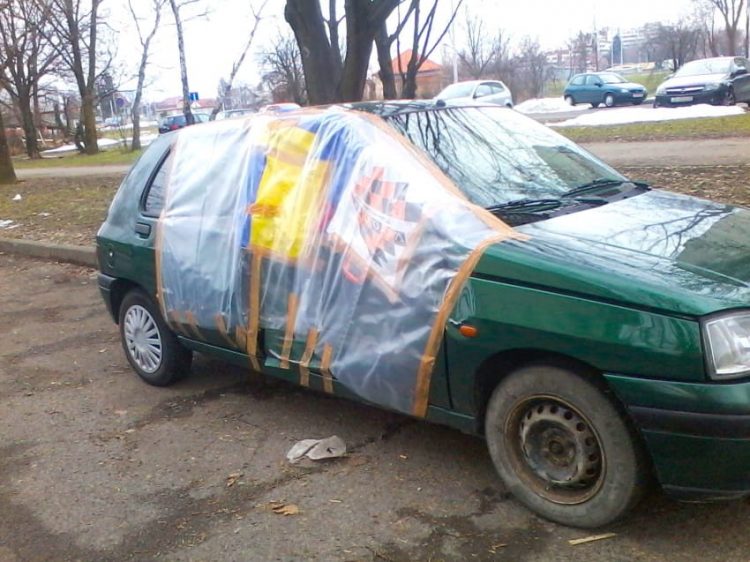 DIY Driver Door Lock
Can't help but wonder how long the lock will last before breaking under the door's weight.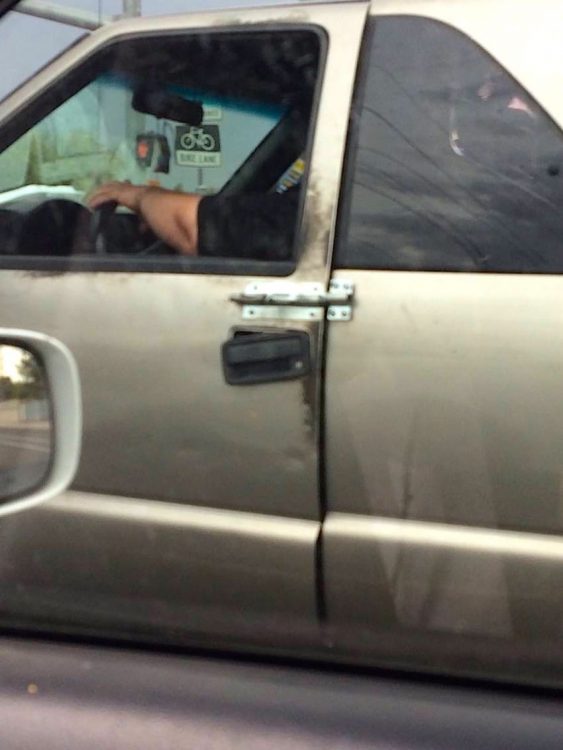 DIY Back Window
Duct tape fixes everything.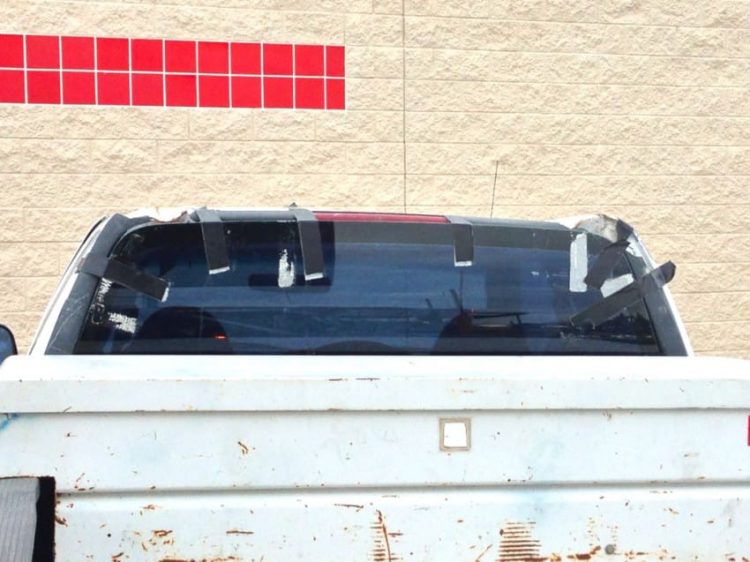 If you're ever feeling inspired to repair your own vehicle, consider these epic car fails.
Photos via Reddit
H/T Little Things