The Department of Motor Vehicles throughout the entire state are stereotyped for being extremely bureaucratic, very busy, and slow. But how can they not be? The reality is that DMVs in the U.S. are under-staffed and provide a wide variety of services which means there's constant foot traffic in every local branch. Local DMVs handle change of addresses, driver license renewals, title transfers and registrations renewals, not to mention car dealership services, road tests, and more. In other words, plenty of people plenty of the time.
Use eTags© to Quickly Complete Your DMV Service. Renewals, Title Transfers and More, All Online!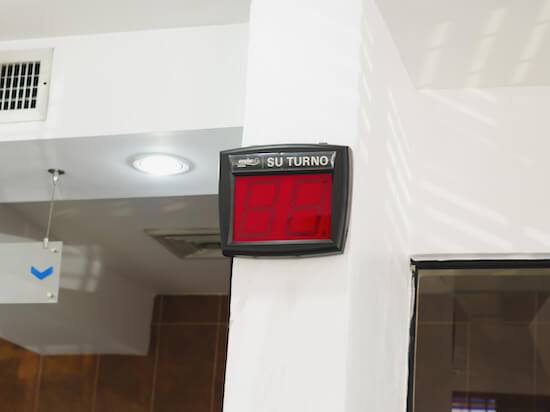 As the U.S. eases social distancing restrictions, DMVs are still booking appointments for vehicle services in the hopes of becoming more efficient and better serve their communities. Another issue with DMV-related tasks is that many of the local departments have yet to leverage technology for a more productive way to handle the paperwork for a vehicle sale for example. Some DMVs are already using their websites to complete certain transactions such as a renewing your driver license, allowing drivers to handle some of their paperwork needs online.
Some states allow many DMV transactions to be completed through AAA locations
Get online if you can
So how can you speed up your trip to the DMV? First, check if you can access the service you need online with a quick search of your local DMV. Their website should specify what you can do online, like a change of address perhaps, and what you can't such as transferring ownership of your vehicle. If you need to go in person, check if you can make an appointment to at least shave off some of the wait time of just walking in.
If you can make an appointment at the DMV, make it a week or two beforehand
Have all your docs and IDs ready
Then, make sure you prepare all the documents you need to avoid spending the day waiting for your turn, only to find out you can't process your transaction. Imagine waiting in line and getting to the counter where you realize you forgot an important document such as power of attorney. Your state DMV's website should list all documents required for specific vehicle services and signatures needed. You can always check with eTags customer support or even ask your question on this blog for answers.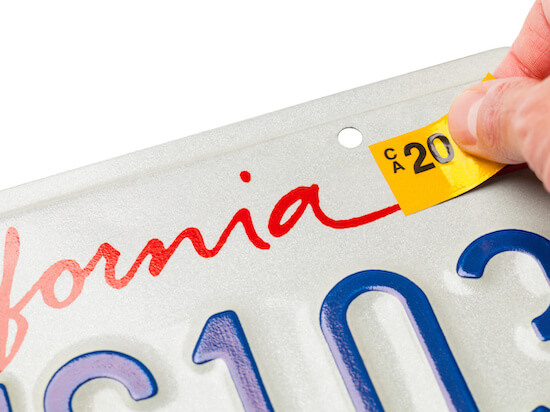 The best times to go to the DMV is mid-week, Wednesdays and Thursdays mid-month
Try the self-service kiosks instead
Some states have self-service DMV kiosks like in California supermarkets and other convenient locations where drivers can do a variety of tasks in person. In fact, over 15 million kiosk transactions took place in CA in the past 10 years. The CA DMV also had one million virtual sessions for tasks that required an office visit before.
Lunchtime to 2PM is the busiest time at most DMVs nationwide
Stay away from the DMV noon to 2 PM
Don't go to the DMV during lunchtime, since it's considered rush hour. No one wants to miss an entire day of work for paperwork so everyone goes on their break hoping for that quick trip. To bypass the trip altogether, you can register your vehicle online. You can even transfer your title online if you recently sold your car with companies like eTags. Early morning, right when the DMV offices open as well as mid-afternoon are typically the best time to go.
Many licenses and vehicle registrations expire on the first of the month; so the worst times to head to the DMV are the first and last days of the week and month
Wait time in real time: 85 minutes and more
Check for wait time as some state DMVs list in real-time how much time you're going to wait when you go. For example, Nevada updates wait times for some of their DMV locations. At the time of this writing, the wait time was 70 minutes in Hollywood, for California drivers without appointments. For those in Oakland, it's waiting in line for two and a half hours.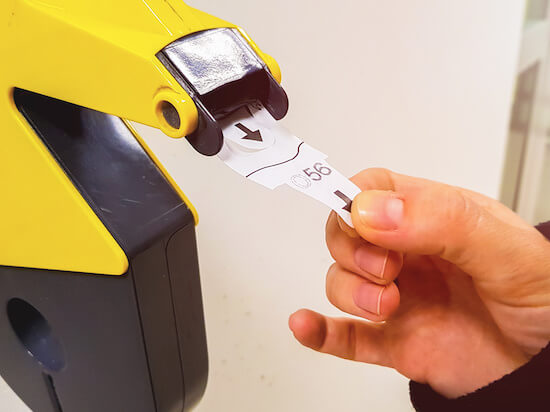 In California, in general, wait time is under 38 minutes on average, while it can jump to over an hour and 20 minutes in Massachusetts. In Florida, the average wait time at the DMV is anywhere from 35 to 85 minutes. Remember though, these listed wait times are not including the time you wait before getting your ticket. So if you're outside the DMV, standing in line with everyone else , your wait time hasn't even officially started. That adds anywhere from 25 to 50 minutes before the actual wait.
In Texas, the wait time at the DMV can go up to two hours. Spokane, Washington, the average wait is 80 minutes
DMV Reviews can help
You can try Yelp or other review-based websites to see if anyone left a review for a DMV in your area. You can discover what the service was like, and set expectations for how long your appointment can take. People tend to write about how long they had to wait to get the registration and title documents by mail too.