California is home to over 27 million licensed drivers, all zipping around in their convertibles, electric vehicles, motorcycles, and more ways of transportation. According to a 2017 LA Times article, more than 4 million traffic tickets are given in the Golden State every year. Over 70% of the state's criminal cases involve those citations.
Use eTags© to Quickly Complete Your DMV Service. Renewals, Title Transfers and More, All Online!
About 84% of the population that's of driving age in California has driver's license
The California point system
To deter drivers from driving recklessly and continue to promote driving safety, California enforces driving laws with hefty fines and a point-based traffic violation system known as NOTS. For example, most vehicle accidents and traffic offenses, like speeding tickets under 100 mph, are worth one point. But over 100 mph in California, and now you have 2 points for a first offense.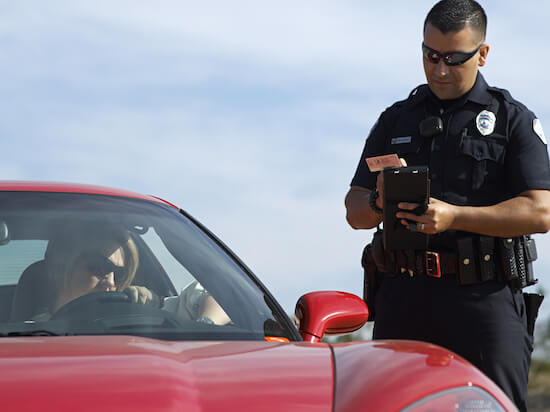 This point system allows for rating traffic violations, and keeping track of each driver's driving records in a quantitative manner. In the Golden State, if a driver gets four points in one year, six points in two years, or eight points in. three years, the offender's driver's license will be revoked or suspended, typically for six months period, followed by 12 months of probation.
The number one most common traffic ticket in CA
Speeding of course! California has several absolute speed limit laws , such as 70 mph on most rural freeways, 65 mph on divided roads and 30 mph in residential districts. In school zones, speed limit is presumed at 25 mph, while in highway intersections with poor visibility or alleyways it's at 15 mph. While there's a base price for speeding ticket in CA, there are various types of fines for driving over the speed limit. For example, if you drive over 100 mph, your "base" fine starts at $500. Speeding in a construction zone? That's a starting fine of $300.
Amid COVID-19 shutdown, there was an 87% increase in tickets to drivers going more than 100 mph in California
In California there are 2.2 times as many cited violations for speeding over 100 mph than the national average. Driving over the speed limit, at times, kind of automatically happens. The driver doesn't intend to, but if you're distracted somehow, if you're daydreaming, if you're just on auto-pilot because you make the same commute every day, you may be speeding without knowing it.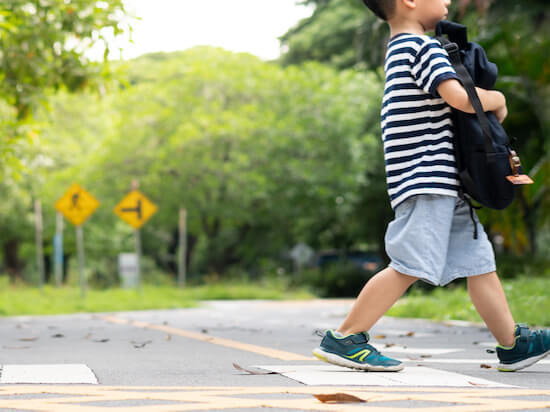 Always drive defensively, be aware and vigilant of your surroundings, put the phone down and focus on looking ahead. From time to time, peak at your car's dashboard to see how you're doing with speed. Remember, practice makes perfect.
The base price of a speeding ticket in California is $35, but due to state and county penalties, court operations, and other surcharges it can go over $700
Put down that cellphone in California
The Golden State doesn't allow the use of a handheld cellphone while driving, with even more restrictions for those under 18 years old. You can only use it in a hands-free manner, such as speaker phone or voice commands, but never while holding it. You can't use your cellphone for texting, scrolling through social media platforms, search in web browsers, or even GPS directions.
Using your cellphone while behind the wheel is considered distracted driving, and by July 2021 these types of (distracted driving) behaviors that take place within three years of a prior will result in one point on your driver's license. A first offense will cost you a $20 base fine, and a subsequent offense will cost you $50 in California. But remember, just like with speeding tickets, assessments and surcharges will hike up the cost of this traffic ticket.
Hit-and-run accidents: misdemeanor or felony?
If you leave the scene of an accident, if you don't identify yourself to other people involved in the car accident, if there was damage done to property or injuries to someone, then you've committed and hit-and-run. In California, there are two classifications for these types of crashes: misdemeanor if accident only caused damage to property, or felony if there's an injury. No matter who's at fault, no matter how much damage.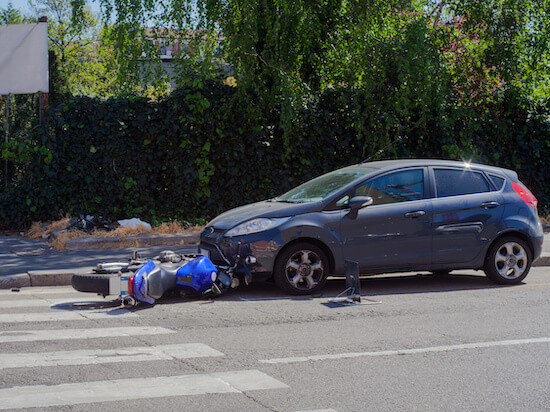 If you're involved in a hit-and-run, stop immediately and provide all your personal information to the other driver. This includes your vehicle registration and insurance paperwork. Make sure you call the police to get an official report of the crash. This will come in handy once you start dealing with the aftermath, along with repairs and claims.

In California, you're required to get a police report if the damage is more than $1,000, or if there's any injury — even a minor one. In fact, in many situations, CA drivers have to report the crash to the California DMV within 10 days if:
• Anyone involved in the accident was injured (however slightly)
• Anyone was killed in the accident, and/or
• The crash resulted in property damage, that's damage to a vehicle or real property of more than $1,000.

As a misdemeanor, hit and run carries a possible sentence of up to six months in the county jail and/or an up to $1,000.00 fine.  Penalties can also include 36 months of probation, restitution for the damage to property plus two points on a California driving record. 
An IIHS study found cameras reduced the fatal red light running crash rate of large cities by 21%, and the rate of all types of fatal crashes at signalized intersections by 14%
Traffic ticket for not stopping: red lights
Running a red light in CA is one of the most common traffic tickets in the state. According to the California vehicle code, drivers must stop at red lights, turn right on circular red light, can make left turns on steady circular red signal, but only from a one-way street; and, must stop at a steady red arrow signal.
Each one of those red-light scenarios have specific guidelines; like for example, when making a right turn on red you must yield the right-of-way to pedestrians. Make sure you don't get this traffic ticket by always completely stopping before reaching the nearest marked line, crosswalk, or an intersection's near side. Remember, with red light cameras and sensors, you can always get caught and get a fine at home along with photo evidence. Practice safe driving, as these types of tickets can cost you hundreds of dollars among other penalties.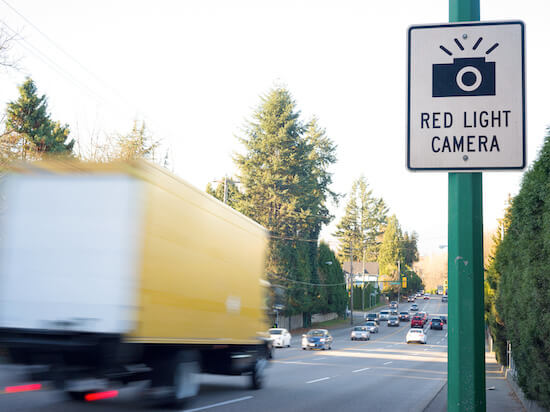 Tailgating equals aggressive driving in CA
To get a traffic ticket in California for tailgating, two things must happen: there's another vehicle in the same lane as you, and you were following more closely than reasonable, given the road conditions. In rear end collisions, it's typically assumed that the car that was following was at fault.
When tailgating traffic tickets are fought in court, multiple factors help determine whether the driver's following was actually too close. This includes how alert the tailgating driver is, the distance between the vehicles, and how well the brakes are working, road surface. If you're caught tailgating, you can have fines of $238 and more as well as points on your record.
In CA, there's an aggressive driving even every 6.6 minutes
According to a recent YourMechanic study, California ranked number one in the aggressive drivers category, with an "aggressive driving event" — i.e. speeding, brake checking, tailgating — occurring every 6.6 minutes. That same study found CA has some of the most congested roads in the nation; 2nd in the ranking, and came in highest 4th in theft rate.