After a long winter, you might find that it's time to buy a new car. The cold temperatures of winter and any sleet or snow can have detrimental effects on a car. If your car is older, has a lot of mileage on it, or needs expensive repairs, it might be time to cut your losses and upgrade. But where do you start and how can you ensure that you are getting the best deal? This post will address some of your concerns.
There's no question that buying a new car offers many different benefits. Especially if the last car you owned was purchased in the 90s. Gas mileage has never been better, safety features, like cameras and sensors, provide you with peace of mind that you'll be safe on the road, the dashboard is much more digital to enable drivers and passengers to see and use data in real-time, and there are more gadgets than you'll know what to do with.
However, there's still the issue of cost. All of those cool features do come at a price, but this is where your negotiation skills can come into play. If you go to a dealership, you should expect to not pay full price. If you consider trying out the following tips, you most likely won't.
Several Things to Consider when Negotiating a Price for a New Car: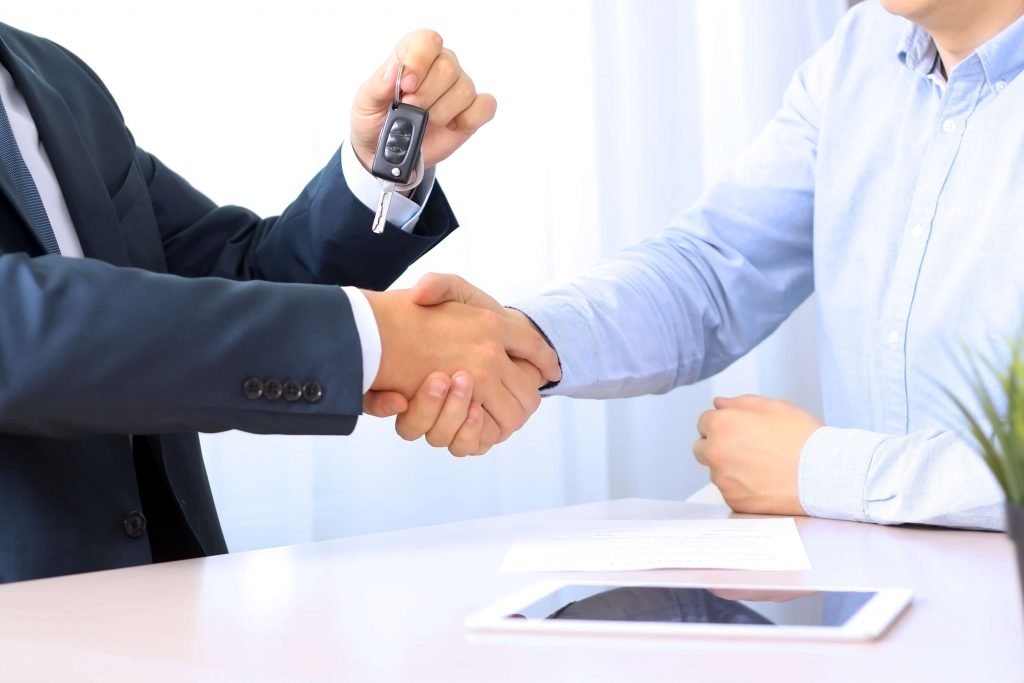 Save Money on Your Auto Insurance Bill, Compare Quotes Fast
Act Aloof: Many experts recommend not discussing money on the first visit to the dealership. Instead, just talk about the car you want and act as if money isn't a concern. The salesman may panic when you don't bite on their first (high) offer and lower the price. Sometimes when negotiating money, it's best to act as if money doesn't matter. While they recommend to act aloof about cost, do show or express a level of urgency to decide on something soon (1 to 3 weeks).
Get All the "Pre-haggle" Information You'll Need: If you've decided on a specific model, it's best to equip yourself with everything you'll need when it comes time to negotiate. This includes KBB value, available incentives at that dealership and competing ones, getting pre-approved financing, and more. If you are informed, you'll be better able to adjust and argue your case better when it comes time to negotiate.
Always Be Ready to Walk: Even if you have fallen in love with a vehicle, you must always be prepared to walk if you don't feel you are getting the best deal. Your goal is to get the best price you can on your vehicle. Vehicle ownership includes many expenses besides the purchase price of the vehicle. For example, let's say you live in California. You'll need to renew your California car registration every year, pay for insurance (the yearly rate is almost $2,000 there), cover fuel costs, handle any repairs and maintenance, and more. Chances are, your dealer will work with you on things like a maintenance package and reduced cost on the initial vehicle registration or plate transfer, but you must be ready to walk if you can't get a deal you're comfortable with.