Americans love their pickup trucks; these materials haulers and equipment towers accounted for five of the 10 top-selling vehicles in 2020 despite higher prices and the pandemic. In fact, the Ford F-150 remained the U.S. best-selling vehicle for the 39th straight year. Now, it's the electric versions that are grabbing headlines. Eager startups are joining many Detroit automakers in the race for top electric pickup trucks.
Use eTags© to Quickly Complete Your DMV Service. Renewals, Title Transfers and More, All Online!
In 2020, the Ford F-Series pickup trucks sold 787,422 units, while Chevrolet Silverado sales amounted to a little over 594,000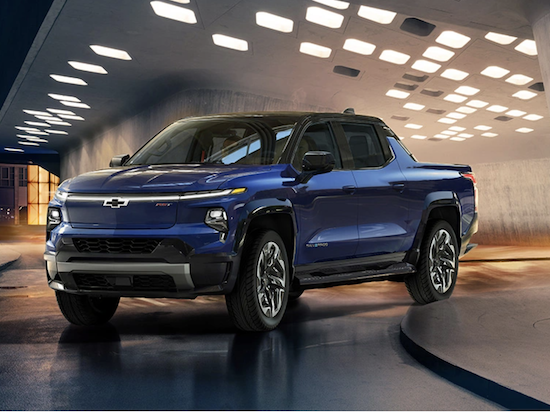 10% of drivers are gasoline superusers
Electric trucks could get the world closer to zero emissions as those vehicles are known gas-guzzlers in their original state. With more EV trucks and less dependence on fuel, there could be a huge impact on greenhouse gases. Advocacy group Coltura found that around 10% of drivers are gasoline superusers, accounting for one-third of annual U.S. fuel use. They're vehicles consume over 1,000 gallons of gas a year!
In a good year, Ford sells about 900,000 gas-powered F-series trucks, and earns about forty billion dollars annually from the lineup
As America's driving machines turn electric. As carmakers from Nissan to Mercedes-Benz along with 30 nations have pledged to ban sales of new gas and diesel-powered cars by 2035, converting these gasoline superusers who drive three times more miles than your average driver is essential. But that's not to say that's an easy feat.
Utilitarian perks and range anxiety
Pickup truck drivers enjoy the off-road usage, towing capability, payload capacity, cargo size and other utilitarian perks. Switching over to electric vehicles can't come in the way of any of these payoffs. Range anxiety is another challenge. As the EV charging station network continues to shape nationwide, most drivers are still worried about being stuck on the road with no electric power left to get to their destination. EV range has increased by about 15% on average in the past few years, but range anxiety is still a major stumbling block to greater EV adoption.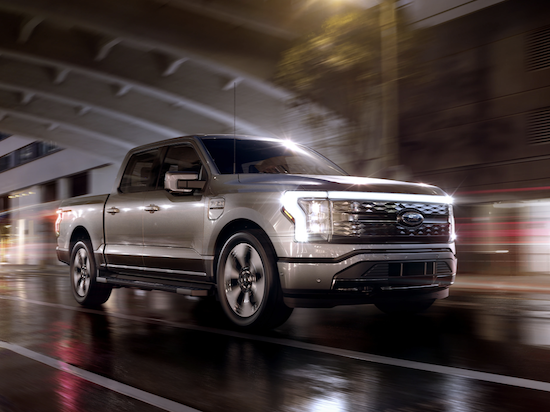 Ford is committed to leading the electric vehicle revolution, investing more than $30 billion in electric vehicles through 2025
The 2022 F-150 Ford Lightning
Think 426 hp, all-wheel drive, and 230 miles of range on a single charge. The 2022 Lightning will have plenty of advanced tech, including over-the-air-software updates, FordPass Integration for remote access to truck and Ford Connected Charge Station for smooth charging. The electric pickup also features Ford Intelligent Backup Power for power at home for up to three days or as long as 10 days if you're rationing power. Plus, you can experience hands-free driving with BlueCruise on certain sections of highways that make up over 130,000 miles in North America.
SEE ALSO: WHY EVS LOSE RANGE IN COLD WEATHER AND EXTREME HEAT
By January, thousands of people have already reserved a Ford Lighting EV. The American automaker planned on producing 80,000 Lightnings, though rumor has it they're making 150,000 in 2022 since they already accepted more than 200,000 reservations. Price tag? Starts at $39,974!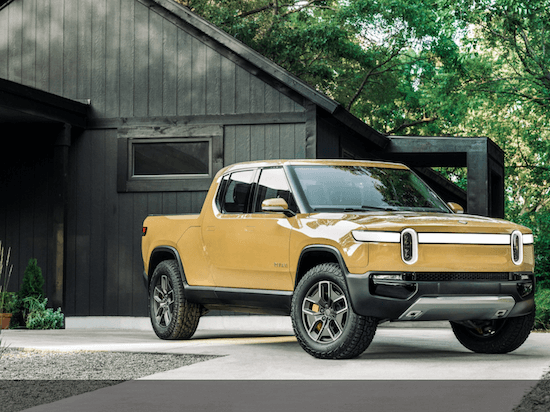 The 2022 Rivian R1T
You may have heard about Rivian since the EV manufacturer is producing 100,000 electric delivery vans for Amazon. But don't worry, the company's pickup truck and SUV models are for all types of drivers. In fact, Rivian says deliveries of its R1T Launch Edition pickup truck will begin in September 2022.
Rivian is building a nationwide network of DC fast-charging stations capable of adding up to 140 miles of range in 20 minutes
Unveiled in 2018 at the LA Auto Show, Rivian became the first automaker to bring a fully electric pickup to the consumer market, beating GM, Ford, and Tesla last year. The 2022 R1T comes in three battery sizes: The 105 kWh, 135 kWh, or 180 kWh. It's also fast— 0 to 60 in three seconds, not to mention the pickup can tow 11,000 pounds.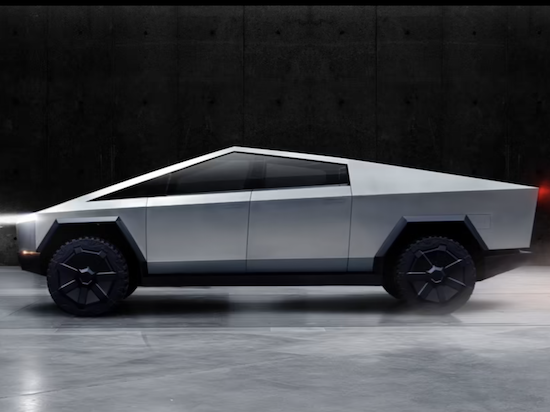 The Tesla Cybertuck
It's durable, it's electric, and performs like a sports car even though it's sold as a pickup truck. It's dent-proof, scratch-proof, and allegedly bulletproof, with a strange wedge-like shape for a pickup. Tesla's pet project can tow up to 14,000 pounds and drive more than 500 miles on a single charge. Tesla was supposed to start production on the Cybertruck in late 2021, but later delayed that until sometime this year. And now we're hearing maybe in 2023.
The U.S. Departments of Transportation and Energy just announced awarding nearly $5 billion to build out a national electric vehicle charging network
The electric pickup has a zero-to-60-mph time under three seconds and an adjustable air suspension for up to16 inches of ground clearance. As far as price, the base model with single-motor and rear-wheel drive starts at $39,900. For a tri-motor, driver will have to shell out $30,000 more. For now you can reserve a Cybertruck online for a refundable $100 deposit.
Don't forget, eTags titles and registers all sorts of pickup trucks online! No appointment needed, no waiting for your turn!